Thanks so much to Lauren for sharing her success story! Lauren and her family's spring break in Las Vegas and Palm Springs including a trip to Joshua Tree National Park and were able to cover 6 hotel nights and all of their flights with points!
For our Spring Break trip, we decided to visit Las Vegas and Palm Springs. As a family of 4, traveling is expensive and most of our recent trips have been road trips and Airbnb rentals. But we recently discovered points and miles and now flying on a plane is possible without clearing out our travel savings account.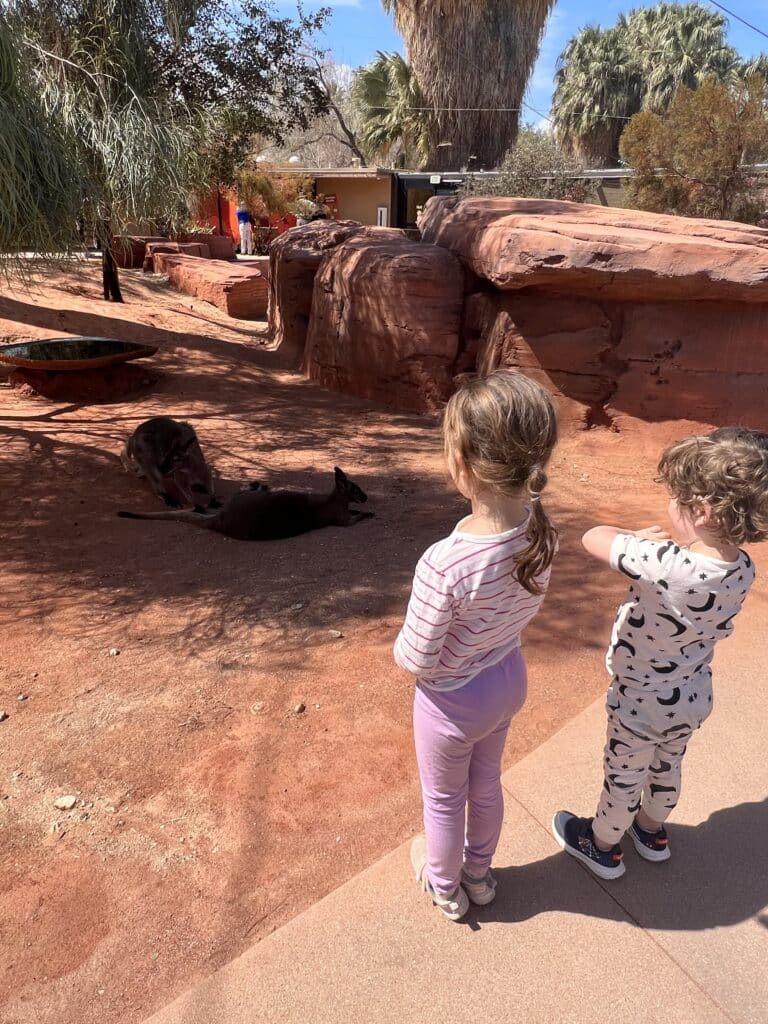 We flew from Dallas to Las Vegas, spent three nights in Las Vegas, rented a car (our biggest out of pocket expense) and then drove to Palm Springs. We spent two nights at a great resort in Palm Springs then drove to Ontario, California for a quick stay before our early morning flight back to Dallas.
We had a blast visiting the The Lion Habitat Ranch just outside Vegas, the Red Rocks Canyon National Conservation Area, Las Vegas Natural History Museum, Mandalay Bay Aquarium, Joshua Tree National Park, The Living Desert Zoo, and the Palm Springs Aerial Tramway.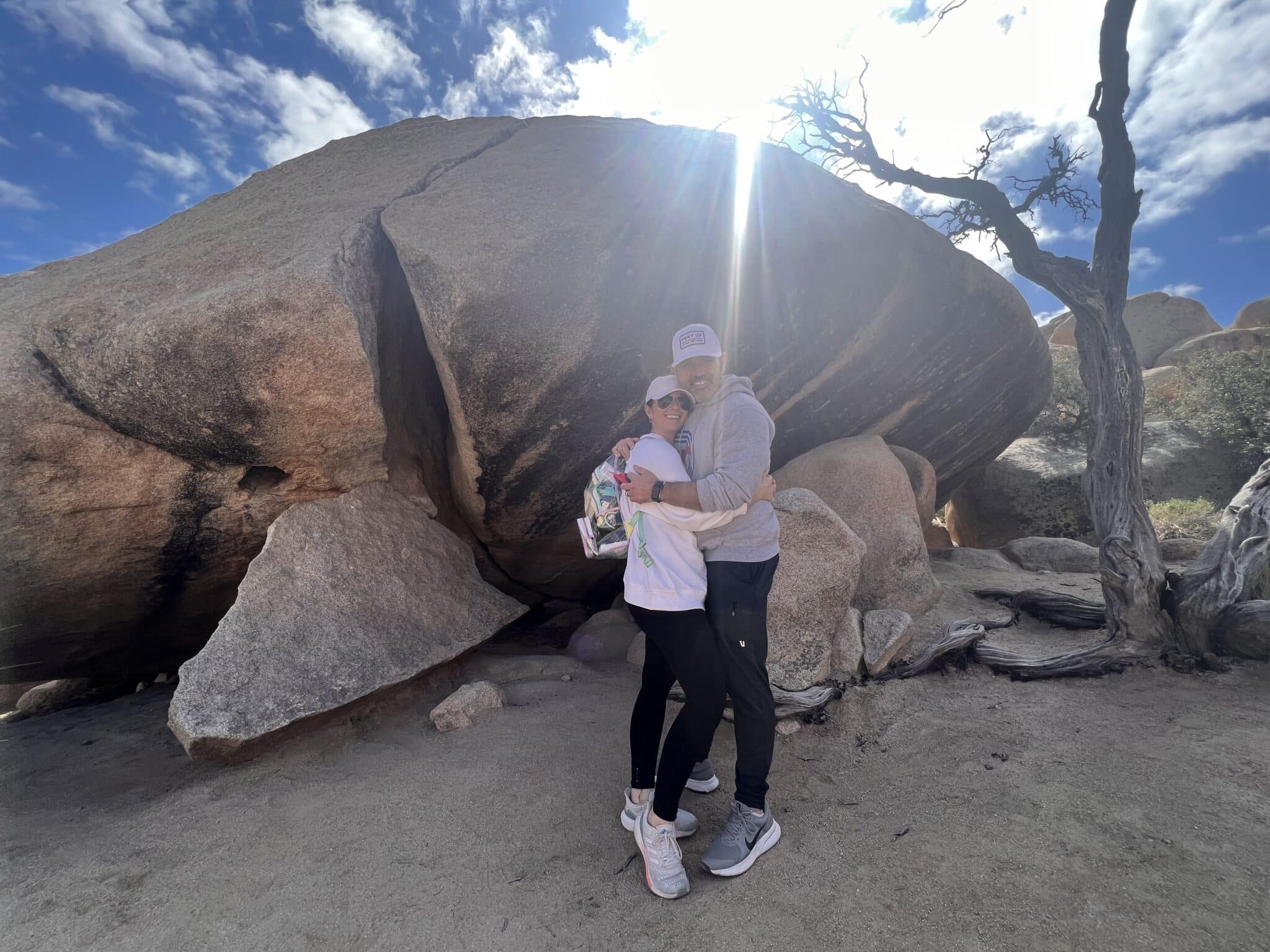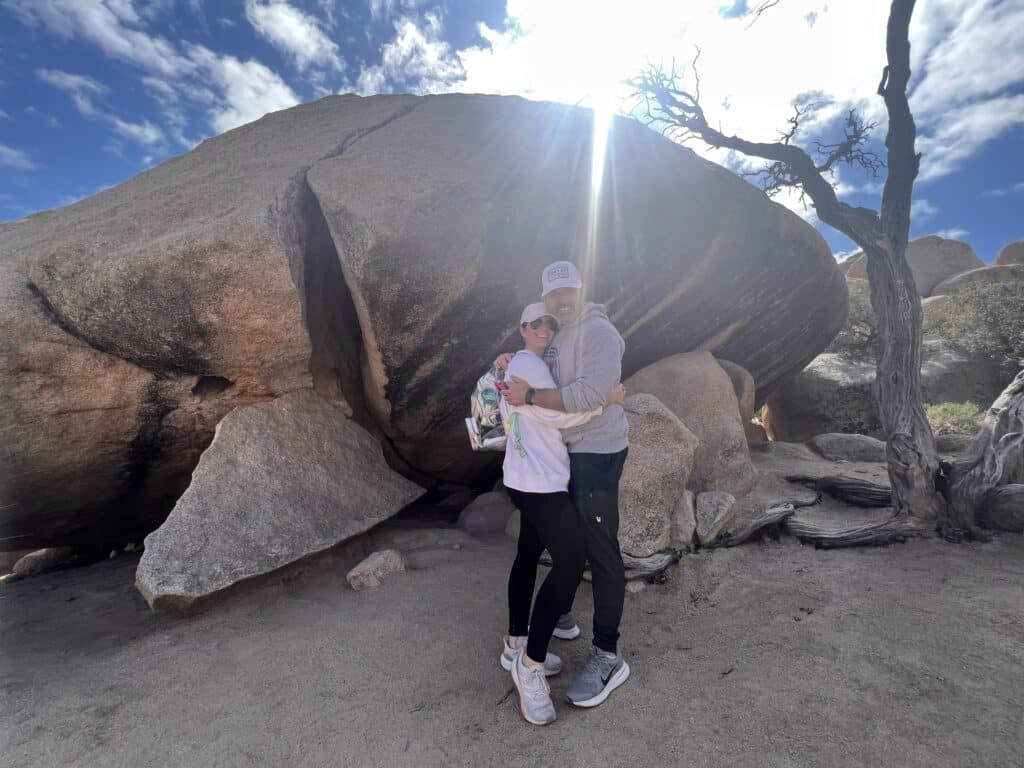 How They Saved on Flights
For our Southwest flights, we used just over 71k points for 4 people. This covered flights from Dallas to Las Vegas and then from Ontario, CA back to Dallas.
Early in January, we had earned our Southwest Airlines companion pass by signing up for both a business and personal Southwest Airlines credit card. This not only earned the companion pass but earned a lot of Rapid Rewards points (Southwest's miles currency). We used points earned from our Southwest Airlines credit cards.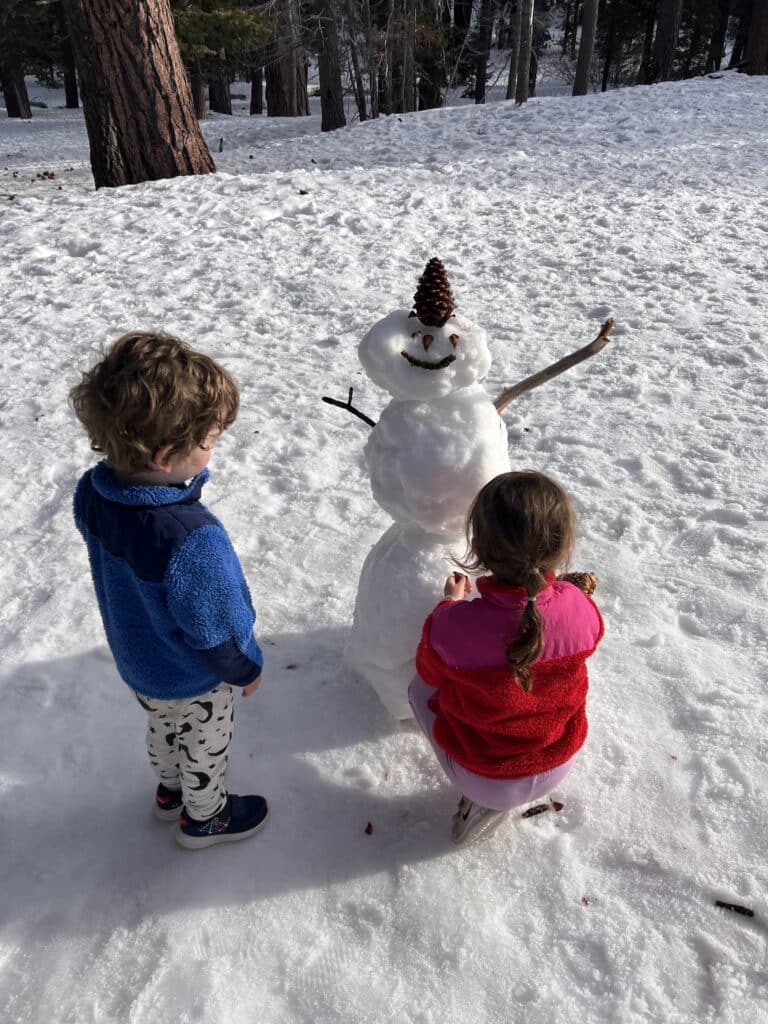 How They Saved On Hotels
For our six hotel nights, we stayed at Hyatt properties and used a total of 72,500 points that we earned from the Chase Sapphire Preferred sign-up bonus as well as referral points.
Four of our six nights were at Hyatt Place properties and even though they aren't the fanciest hotels out there, it's hard to beat the free breakfasts (kid-approved!).
[Katie's Note: There are two Hyatt Place properties in Las Vegas, both cost 9,000-15,000 points per night]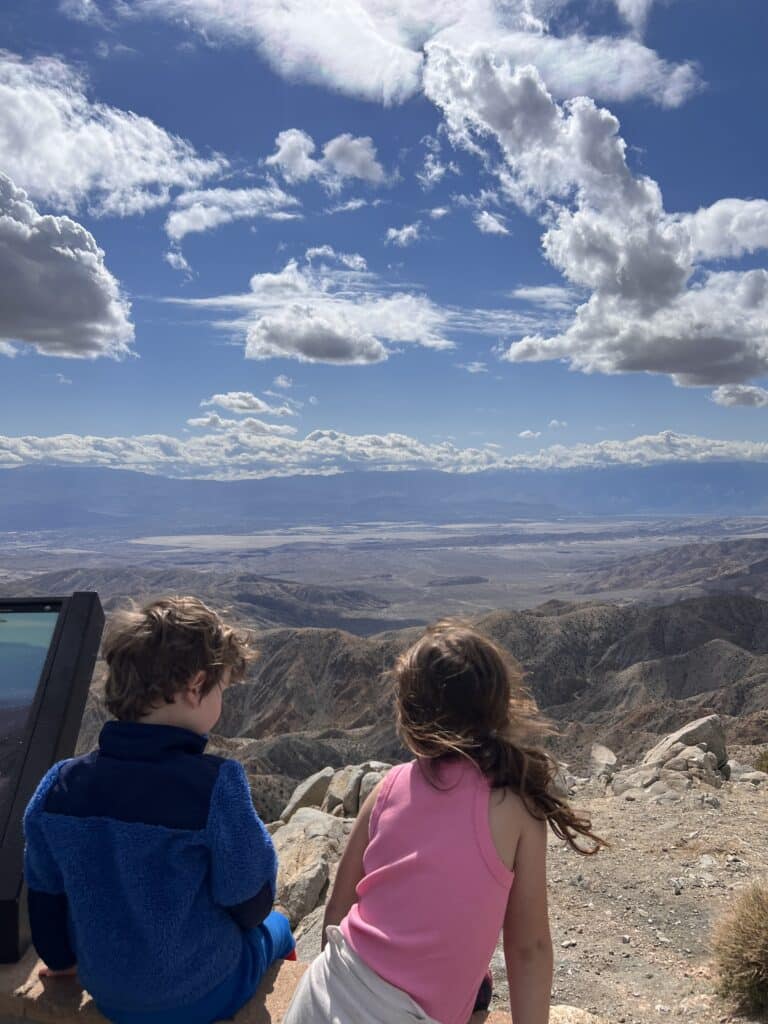 And there's a reason why everyone loves Hyatt in the points world…they have some great redemption spots. Definitely check out the Hyatt Desert Oasis for beautiful views, a fantastic pool and a super kid friendly property. They even had games and puzzles we could check out, a life-size billiards set-up with a soccer ball, and movie night at the pool.
Hyatt Desert Oasis costs 9,000-15,000 points per night and rooms all have separate bedrooms, kitchens, and living rooms.
Total Savings
If we had paid cash for the flights and for the hotel rooms, it would have cost us $4,085, which honestly, we wouldn't have paid. We would have either done a staycation or another road-trip, which don't get me wrong, are awesome ways to have a family vacation, but we were long overdue to visit family in Las Vegas so it was pretty amazing that we could do this vacation for significantly less.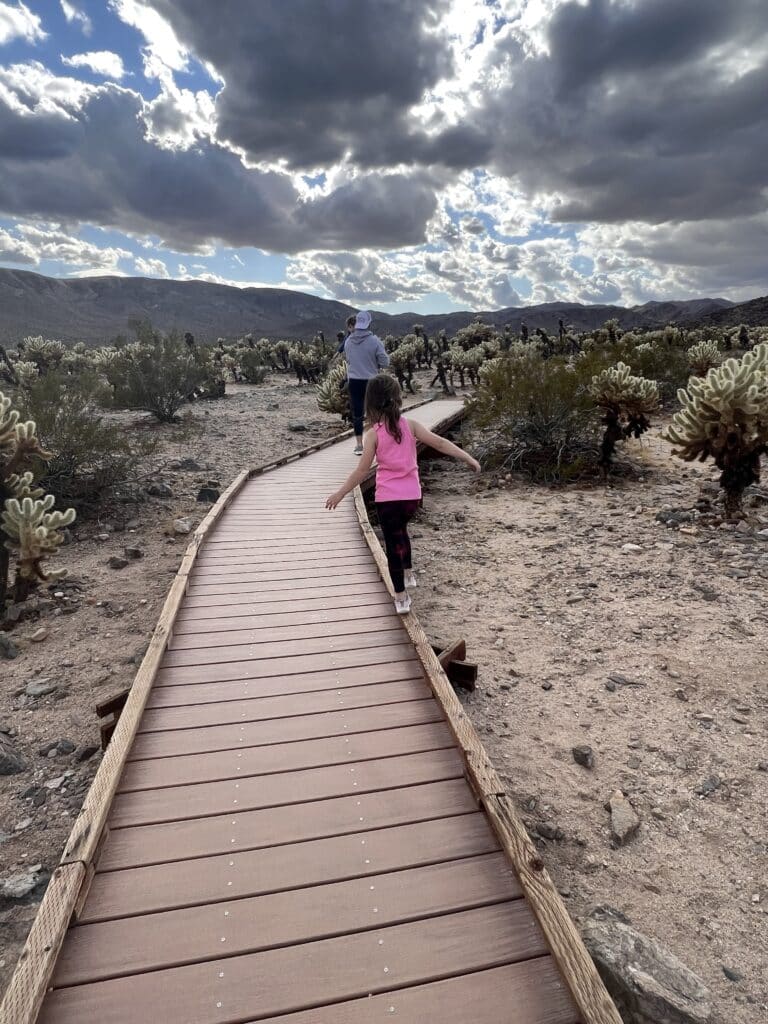 For other families looking to travel more with their kids at Spring Break or around school schedules, just know that you may have to pay more money or use a little more points for those flights because it's hard to find a good deal, but there are definitely still deals to be had for hotels.
Cards That Could Cover This Trip
$149 annual fee
$75 annual statement credit for Southwest purchases
4 upgraded boardings per year
7500 points per year on your card member anniversary
3x earning on Southwest flights; 2x on local transit, internet, cable, phone services, and select streaming
1,500 Tier Qualifying Points for every $10,000 spent
Check your Companion Pass strategy before applying
$199 annual fee
TSA Precheck/Global Entry statement credit
4 upgraded boardings per year
Free in-flight wifi
1,500 Tier Qualifying Points for every $10,000 spent
4x earning on Southwest flights; 2x on local transit, internet, cable, phone services, and select streaming
9000 points per year on your card member anniversary