Advertiser Disclosure – Katie's Travel Tricks is part of an affiliate sales network and receives compensation for sending traffic to partner sites, such as MileValue.com. This compensation may impact how and where links appear on this site. This site does not include all financial companies or all available financial offers. Terms apply to American Express benefits and offers. Enrollment may be required for select American Express benefits and offers. Visit americanexpress.com to learn more.
Aloha! If you are looking to take your family to Hawaii with points, you're in the right place! After you've figured out how to use your points to fly to Hawaii, it's time to figure out where to stay.
If you've looked at hotel prices and felt like a nice place to stay is out of reach, you're not alone. We get a lot of questions about Hawaii with points. Fortunately, there are some fabulous family hotels on the islands that you can book with your credit card bonus.
Our favorite family hotels in Hawaii with points are all Hyatt hotels. Not only do they offer great value for your points, but they all come with wonderful family amenities and, when booked with points, your resort fee is waived.
Top Family Hyatt Hotels in Hawaii
Oahu: Hyatt Place Waikiki Beach
The Hyatt Place Waikiki is the place to be if you want to be in the middle of Waikiki. As a Category 3 Hyatt, you can use Hyatt points to book your room for just 12,000 points per night.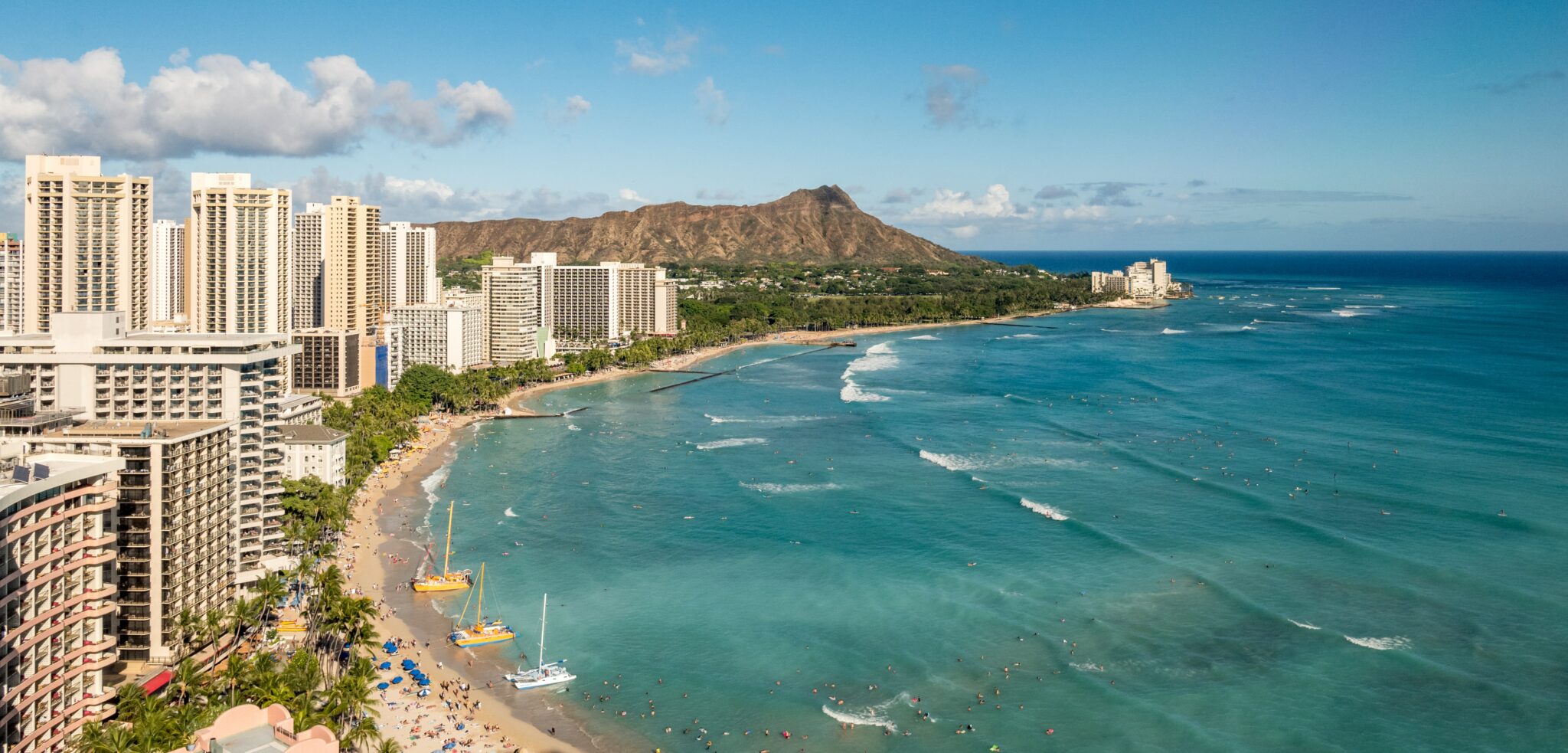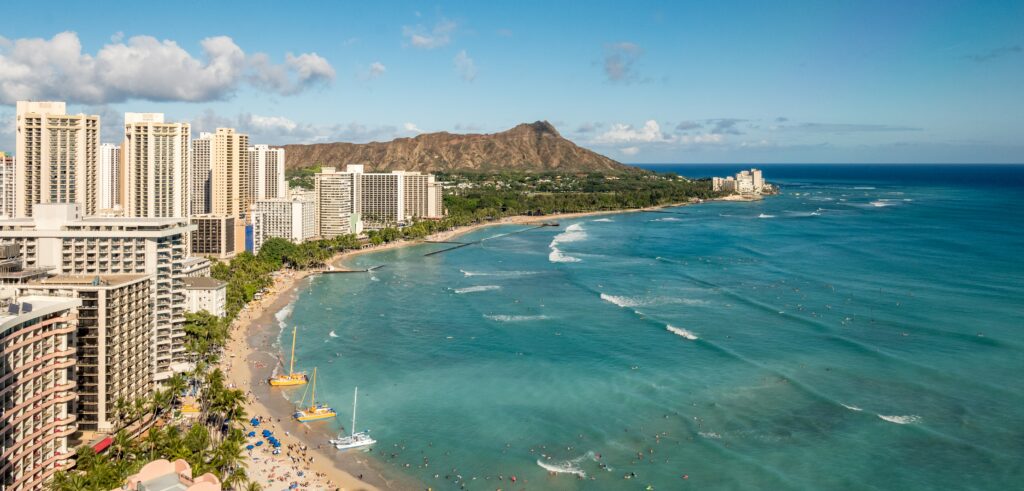 While not directly on the beach, the Hyatt Place is just a few minutes walk from the beach, the Honolulu Zoo, the Ala Wai Golf Course, and an abundance of restaurants.
The Hyatt Place Waikiki has a pool and fitness center and the amenity fee (which is waived if you book with points!) includes beach chairs, boogie boards and lei making classes. Check out a full list of their amenities here.
In addition to a great location and amenities, this hotel is an excellent choice for large families because rooms with two queen beds sleep six. All rooms include a sofa bed and breakfast is also included.
It's also down the street from one of my favorite places to eat in Honolulu – Marugame Udon. This fast casual restaurant serves up huge bowls of noodles at a great price for Waikiki. The line is usually out the door, but it moves quickly and your whole family will love it. You can even watch them make the noodles while you wait.
Maui: Hyatt Regency Maui Resort and Spa
If you are looking for a resort, your family will love the Hyatt Regency Maui Resort and Spa. The Hyatt Regency Maui is a Category 6 Hyatt with cash prices that typically exceed $700 a night. Booking on points offers an incredible value starting at 21k points per night.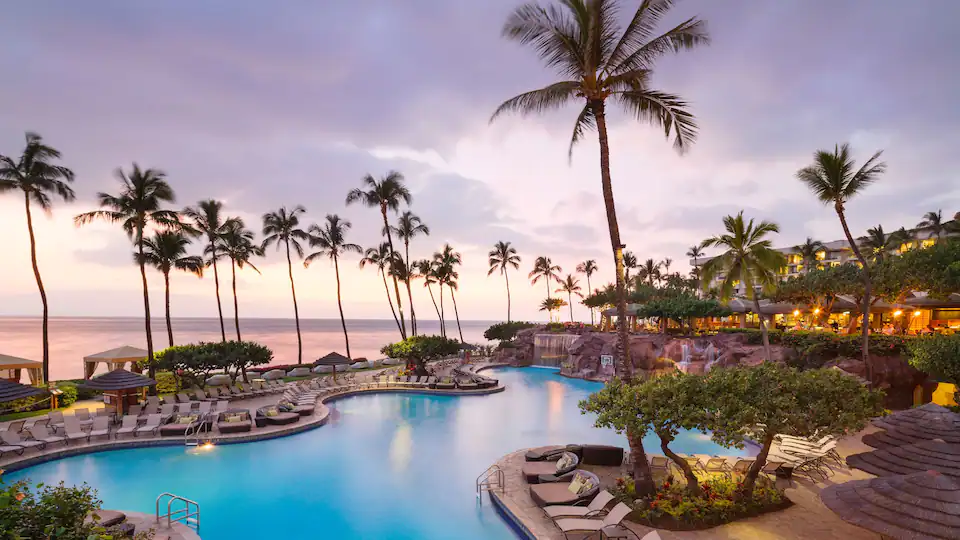 Located on Ka'anapali Beach, this Hyatt Regency has so much to offer you won't ever want to leave the resort. Included amenities include 6 pools, fitness classes, shuttle service in Ka'anapali, and beach chairs. Your kids will also love the onsite penguins, parrots, and flamingos!
The resort fee also includes a variety of cultural classes, including lei making, hula and ukulele lessons, kukui nut bracelet making, fire knife demos and more! For a full schedule, check here. Again, when you book with points your resort fee and taxes are all waived.
If you truly don't want to leave the resort, the Hyatt Regency Maui also has 10 on-site restaurants and a nightly luau.
You may be able to use your points to upgrade to a club room and you'll get access to the Regency Club and complimentary food and beverages per day. If you've got the points this is worth considering since resort food is notoriously expensive and underappreciated by kids.
Grand Hyatt Kauai Resort & Spa
If I haven't made your decision on where to stay hard enough already, the Grand Hyatt Kauai is another great option for families in Hawaii. Cash rates exceed $600 per night, but points offer a great value starting at 21k Hyatt points per night for this Category 6 hotel.
Like the Hyatt Regency Maui, the Grand Hyatt is a true resort. It boasts beautiful rooms, a beachfront location, fitness classes, and on site restaurants. The kids will love floating past waterfalls in the lazy river pool and swooshing down their 150 foot waterslide. The Grand Hyatt Kauai has its own Hawaiian Cultural Center where they offer a variety of cultural classes for kids and adults alike.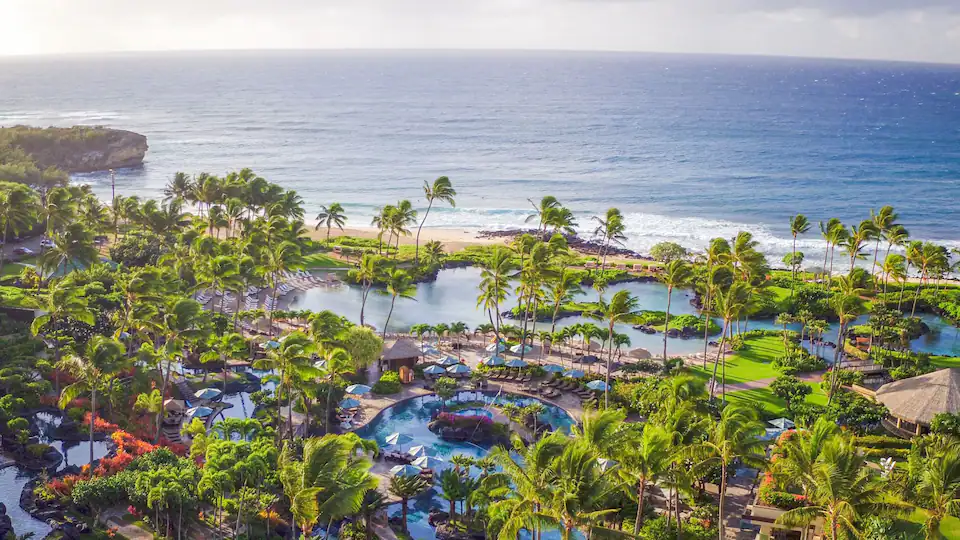 Hyatt Place Waikiki
Hyatt Regency Maui
Grand Hyatt Kauai
Location
Waikiki, Oahu
Lahaina, Maui
Koloa, Hawaii
Hyatt Category
3
6
6
Points per night
12k-15k
21k-29k
21-29k
Room capacity
4 (2 queen bed
rooms sleep 6)
4
4
Nightly parking fee
$45+ tax (valet)
$25 (self), $40 (valet)
Included (self), $30 (valet)
Family friendly amenities
Boogie boards
Beach chairs
Lei-making classes
Pool
Gym
Six pools
Waterfalls
Beachside location
Yoga/fitness classes
Daily penguin feeding
Cultural classes
Lazy river
Waterslide
Beachside location
Yoga/fitness classes
Cultural classes
Club access upgrade
No
Yes
Yes
Resort Fee
Waived for points booking
Waived for points booking
Waived for points booking
Hyatt Hotel Comparison
Why Book with Hyatt?
Why do we love booking Hyatt hotels in Hawaii with points so much?
No resort fees when you book with points
When you book pretty much any hotel in a touristy location in Hawaii, you will have to pay a resort/destination fee. These typically exceed $30 per night. When you book your hotel on points at any Hyatt, the resort fee is waived so your Hyatt booking on points is truly free.
Great amenities
Beautiful beaches, pools, water slides, cultural classes, fitness classes. Each of these three resorts offers great family amenities! The resort properties are going to get you more amenities, but they're also going to cost you more.
Hyatt quality
Booking hotels on a budget can be iffy. The pictures may look good, but when you get there the furniture is over worn, there is hair in the shower, and the room smells mildewy. We don't think you'll find this to be the case with any of these Hyatt properties! And the best part is you're getting great quality for FREE with points.
Availability
Unlike other hotel chains, there is not a cap on the number of award rooms available with Hyatt. Their policy is that "World of Hyatt Standard-Room Free Night Awards are available when hotels have standard rooms available at the Standard Rate." So if there are standard rooms available for your dates, you will be able to book those rooms with points.
Great value
We are always looking to maximize value with our points. You could go through the Chase or Capital One portal and book with points or "erase" your spending, but the real value here is booking directly through Hyatt.
Here's a screenshot of the number of points to book the Hyatt Regency Maui through Chase's portal with the Chase Sapphire Preferred. You'll get a value of 1.25 cents per point and one night would cost 62,996 points.
Here's the same booking using your points directly through Hyatt – at 25k points your points are worth 3.15 cents per point! You can use those same Chase Ultimate Rewards points but get more value just by transferring them over to Hyatt before booking.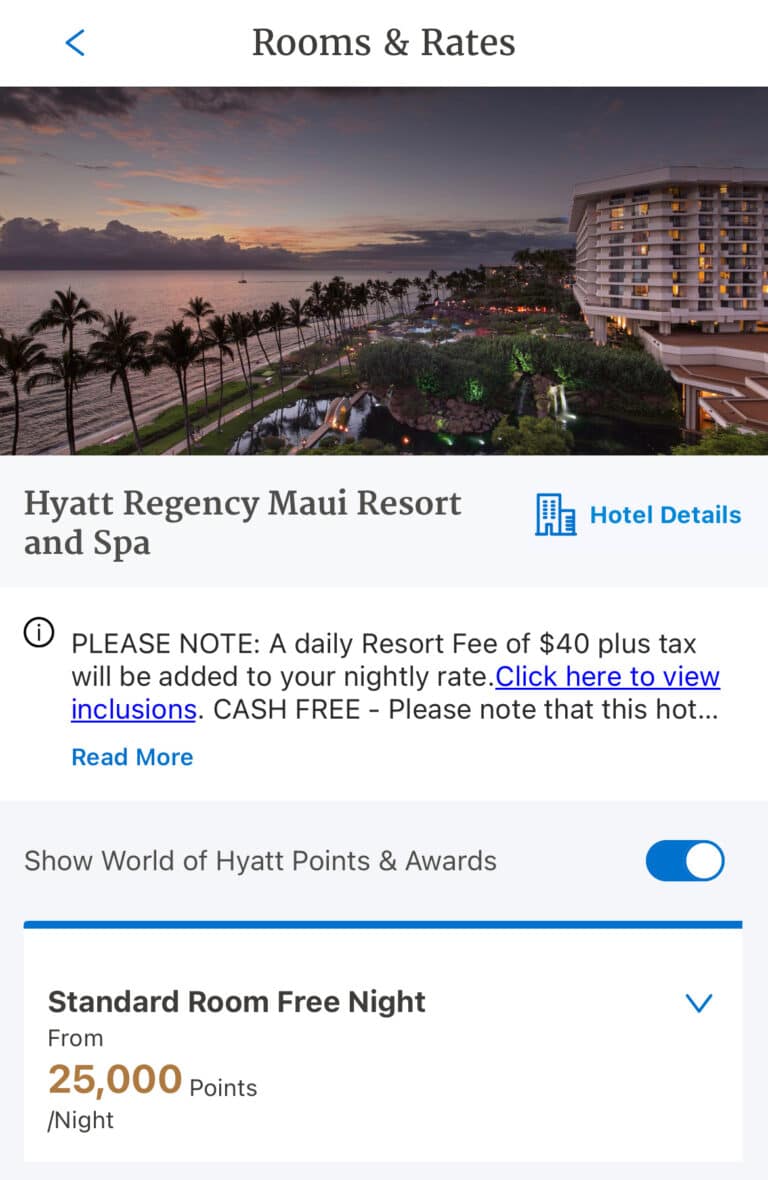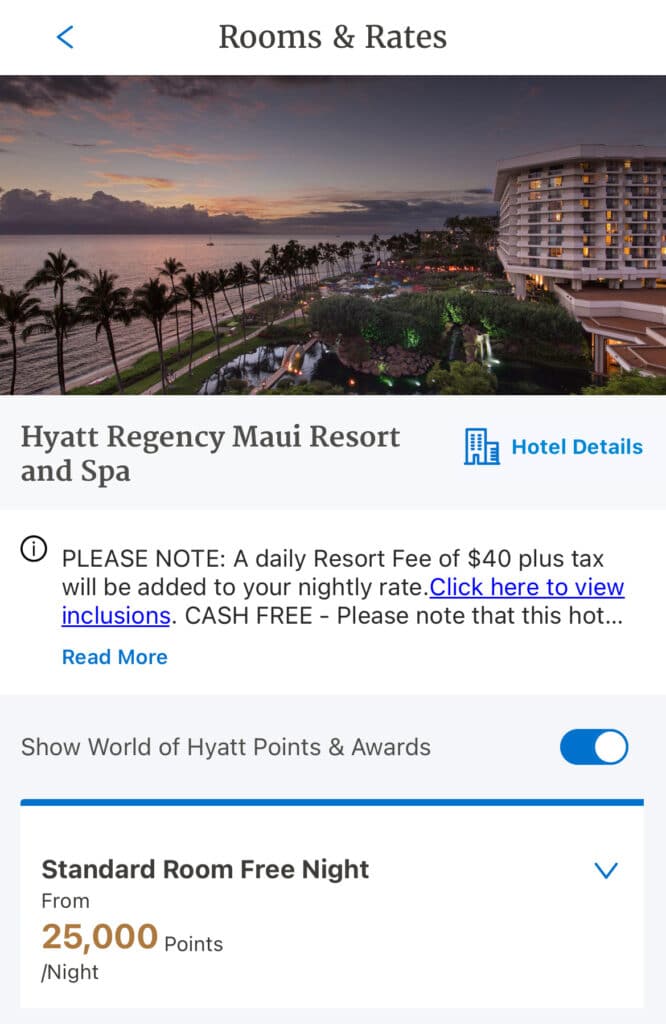 How to Use the Rate Calendar To Find Cheap Dates
Hyatt award redemptions follow a straightforward dynamic pricing model. The rates vary throughout the year, but they follow a set pricing model based on demand.
How do you know what the rate is when you want to go though? It can be tedious to plug in dates searching for those off-peak days. Fortunately, Hyatt has an easy way to find out these dates for each hotel.
After you've selected a hotel you will go to "Book Now". You'll see the date and occupancy search option and you can leave it at the default and click "Book Now" again. You want to get the reservations page, where you will see the option to see the "Points Calendar". This will only show at the website, you cannot view this Calendar on the app.


Now you'll see a scrollable calendar by month that shows the points per night for that specific Hyatt property. Note that this does not mean the rooms are available.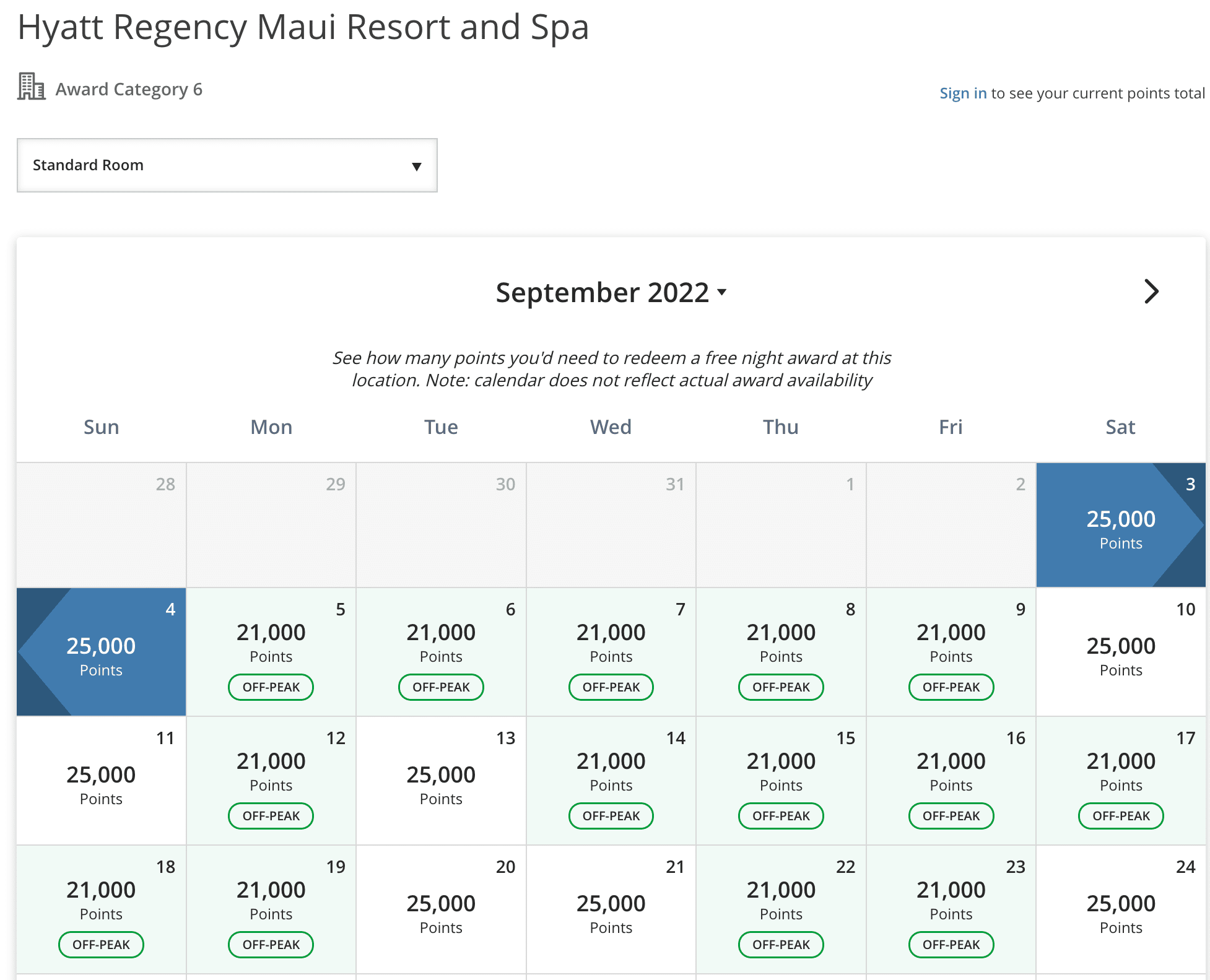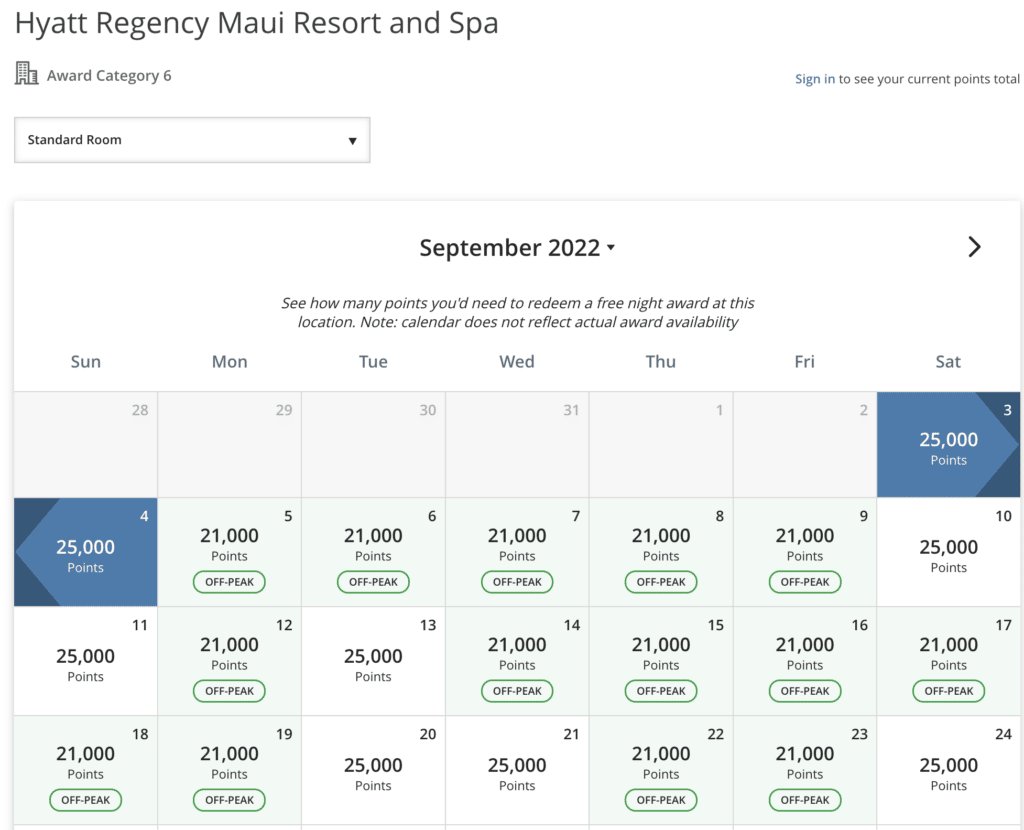 For a step by step on how to do this, check out Katie's Instagram post on using the Hyatt calendar to find the cheapest rates.
How to Find Availability
Hyatt releases rooms 395 days in advance. You can check availability for your dates by plugging them into the Hyatt search bar directly from Hyatt.com or from your preferred property and selecting "use points".




You may get the message "Unfortunately, this hotel is not accepting World of Hyatt points or award during those dates. Explore our other rates or modify your search."
There are a few reasons you may get this message. It could be:
There are no standard rooms available,
Your desired occupancy is too high
Your stay is too short (some properties have a minimum length of stay for award bookings).
Try changing your occupancy down to 2 and switching from "view points" to "view rates" to see if there are still no standard rooms available. If there are still no standard rooms available then they are sold out.
If there are standard rooms available to book with cash, give Hyatt a call and remind them of their award booking policy and see what they can do to help.
Open Hotel Alert
Another way to search for room availability, and to be alerted when new standard rooms become available, is through Open Hotel Alert. This free service alerts you of when cash rooms are available, but because of Hyatt's award room availability policy, it can still help you.
Set up an alert for the hotel you are looking for and select the lowest room type which should match Hyatt's "standard" room. If Open Hotel Alert alerts you that a standard room is available for your dates, it should also be bookable with points.
How to Get Hyatt Points
Of course, our favorite way to get Hyatt points is a good credit card bonus!
Chase Sapphire Credit Cards
Both the Chase Sapphire Preferred and Chase Sapphire Reserve earn Ultimate Rewards that can be transferred to Hyatt. The Chase Sapphire Preferred is one of our favorite starter cards and you can read Katie's complete guide on the Sapphire Preferred.
The standard bonus on both these cards is 60,000 points, which could get you 5 nights at the Hyatt Place Waikiki! If a husband and wife both get these cards (and one refers the other for an extra bonus) — you will have 143,000 points after completing your spending — enough for 6 nights at the Hyatt Regency in Maui which typically would cost $4200!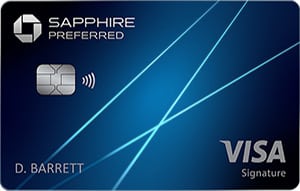 $95 annual fee
Ultimate Rewards points can be transferred to a variety of partners like Southwest, Hyatt, United, and more!
You can also redeem points through the Chase Travel Portal. 50,000 points = $625 of travel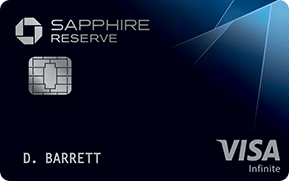 $550 annual fee
$300 travel reimbursement. This is automatic credit for any hotel, airfare, parking, car rental, etc — you can even buy electronic gift cars for airlines to use later
Fee reimbursement for Global Entry for 1 person (which is $100). Global Entry also gets you in the TSA precheck lines. A note if you travel with kids — every person in your family has to have Global Entry to be able to go through their lines when you get back to the US. BUT — if a parent has Global Entry (and therefore TSA Precheck) kids age 12 and under get to go through the TSA Precheck line, too. This benefit is available once every 4 years.
Airport lounge access for primary card user and 2 guests traveling with them through Priority Pass
Trip insurance: If your flight is delayed 6 hrs or more for any reason they will reimburse you up to $500 for hotels, food, etc. — as long as you pay for at least a portion of your fare with the card (like taxes).
Chase Freedom Cards
If you already have a Chase Sapphire card, Chase Freedom cards offer a great way to keep earning Ultimate Rewards. The earning rates are actually better than with the Sapphire.
Officially these cards earn Ultimate Rewards that can only be redeemed cash back (and not transferred to partners like Hyatt) but if you also hold a Sapphire card, you can combine move your points from your Freedom card over to your Sapphire and they become transferrable to Hyatt. If you earn $200 on a Freedom, that will be 20,000 Ultimate Rewards points.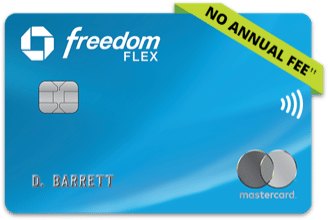 $0 annual fee
Includes cell phone protection if you pay your bill with the card
Rotating categories earn 5x total points each quarter
Current promotional also offers 5x on gas (up to $6,000 in first year)
From July 1-Sept 30, 2022–you earn a total of 9 points per dollar on gas between the sign up promo and the quarterly bonus (up to $1,500 of gas)
If you have a Sapphire card, you can transfer the Freedom points to the Sapphire card to get all the airline and hotel transfer benefits!
Chase Ink Business Credit Cards
If you have a business or a side hustle, and are able to meet the minimum spend requirements, the Chase Ink Business Unlimited and Chase Ink Business Cash each offer a 75,000 point bonus with NO annual fee. These offer a great opportunity to build your points balance.
The catch is, unless you have a Sapphire card or the Chase Ink Business Preferred card, points from the Business Unlimited and the Business Cash card cannot be transferred to transfer partners.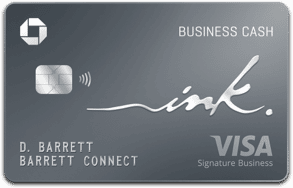 $0 annual fee
Earn $750 (75,000 points) after you spend $7,500 in 3 months
If you have a Sapphire card, you can transfer the Ink points to the Sapphire card to get all the airline and hotel transfer benefits!
Earn 5% cash back on the first $25,000 spent in combined purchases at office supply stores and on internet, cable and phone services eacInh account anniversary year.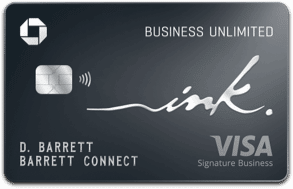 $0 annual fee
Earn $750 after (75,000 points) after you spend $7,500 in 3 months
If you have a Sapphire card, you can transfer the Ink points to the Sapphire card to get all the airline and hotel transfer benefits!
Earn unlimited 1.5% Cash Back rewards on every purchase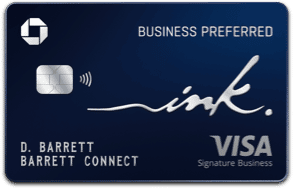 $95 annual fee
Earn 100,000 Chase Ultimate Rewards Points after you spend $15,000 on purchases in the first 3 months from account opening
Earn 3 points per $1 on the first $150,000 spent in combined purchases on travel, shipping purchases, Internet, cable and phone services
World of Hyatt Credit Cards
World of Hyatt offers both a personal and business card. These cards offer up to 60,000 bonus points. The spend to get the full bonuses is quite a bit higher than the Chase Sapphire so we recommend you look at the Chase Sapphire first. The World of Hyatt personal card offers a free night (At a Category 1-4 hotel) every year on account anniversary and this can be used at the Hyatt Place Waikiki.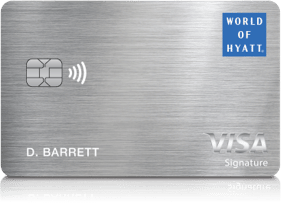 $95 annual fee
30,000 Bonus Points after you spend $3,000 on purchases in your first 3 months from account opening
Provides 1 free night certificate every year on account anniversary (up to a category 4 hotel)
If you spend $15,000 per year on the card you will earn an additional free night certificate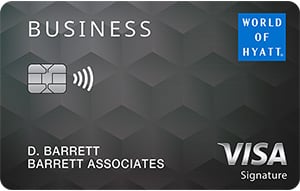 Limited Time offer: Apply by 10/6/22 and get the card to receive 2 Tier-Qualifying Night Credits for each night you stay from 8/23/22 through 12/31/22.
Earn 60,000 points after spending $5,000 on purchases within the first three months from account opening
$199 annual fee
Up to $100 Statement Credit
10% Redemption Bonus after you spend $50,000 in a calendar year on this card
For every $10,000 in spend on this card, you'll earn 5 elite night credits towards earning Hyatt status
2 Bonus Points per $1 spent in your top three spend categories each quarter through 12/31/23
How to Transfer Ultimate Rewards to Hyatt
After you have confirmed availability, transfer Ultimate Rewards to your Hyatt account. Do NOT transfer points until you've confirmed availability since transferring Ultimate Rewards is irreversible.
If you don't have a Hyatt account, it'll just take a few minutes to join the World of Hyatt. Click here to set up your free account.
In order to transfer your Ultimate Rewards you will need to log into your Chase account, select your Sapphire or Ink card, and find your points balance. Click "Redeem".


Click to "Earn/Use" your points.


Select "Transfer to Travel Partners."


Locate World of Hyatt under the Hotels transfer partners and click "Transfer Points".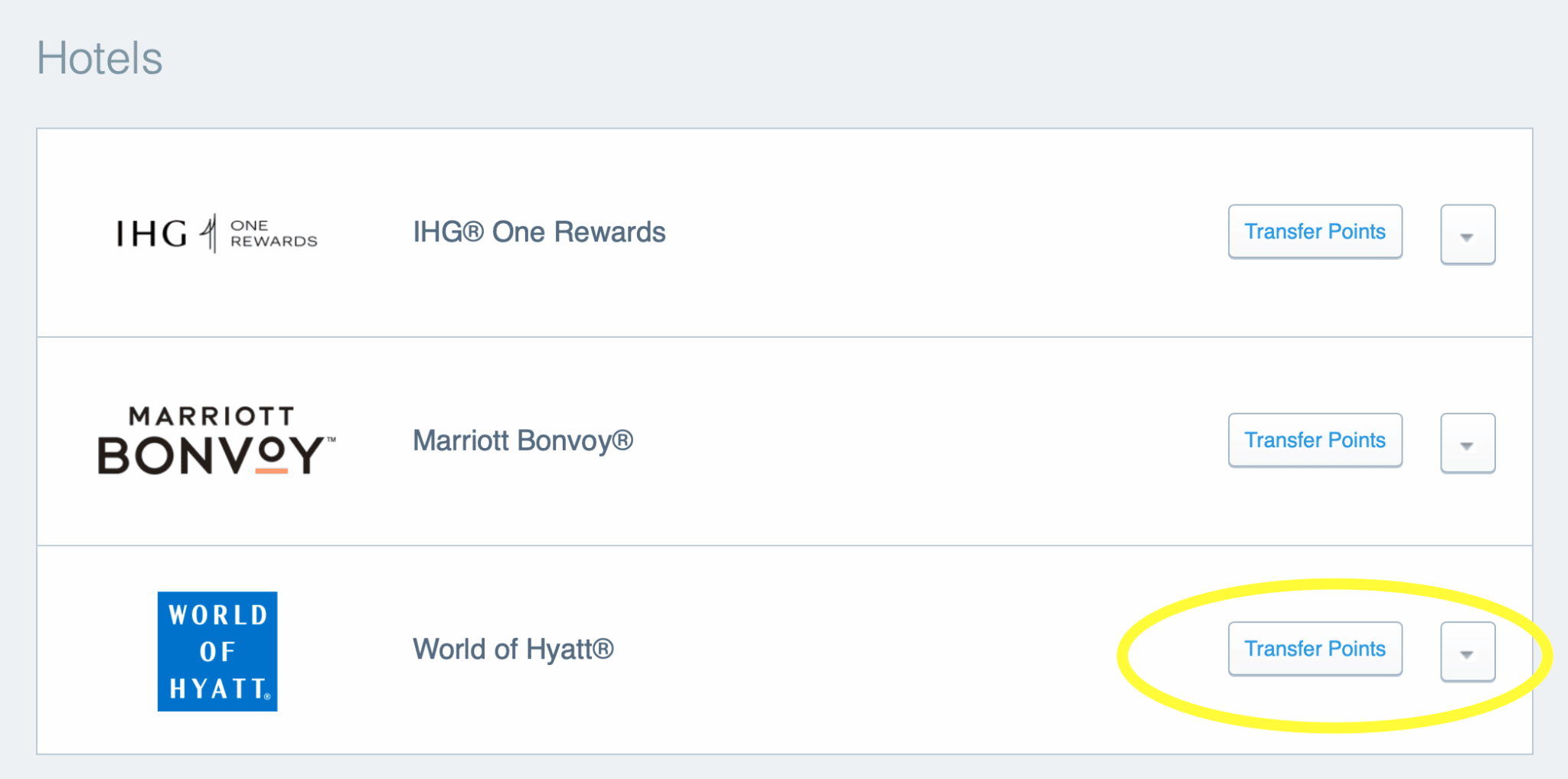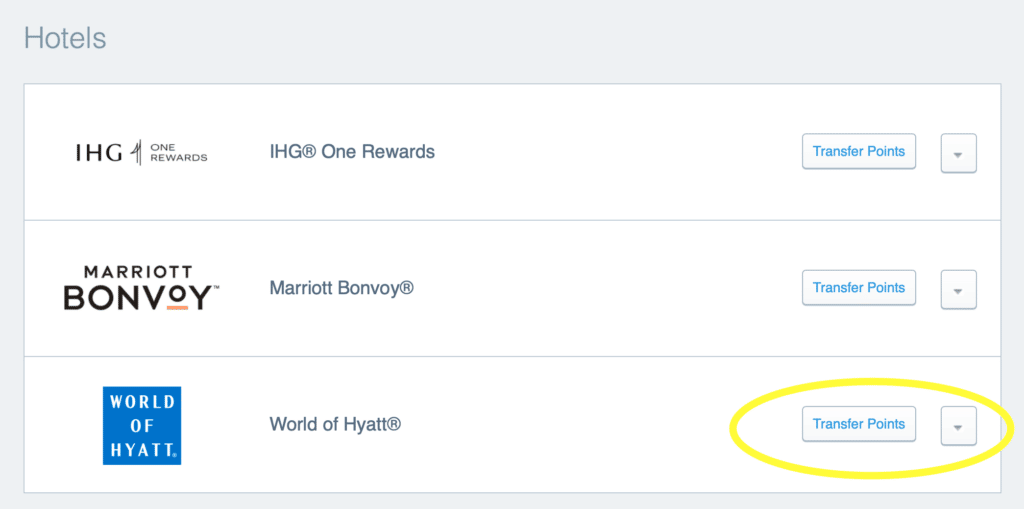 Select the name (yours or an authorized user) on the account you want to transfer the points to and enter the corresponding Hyatt account number.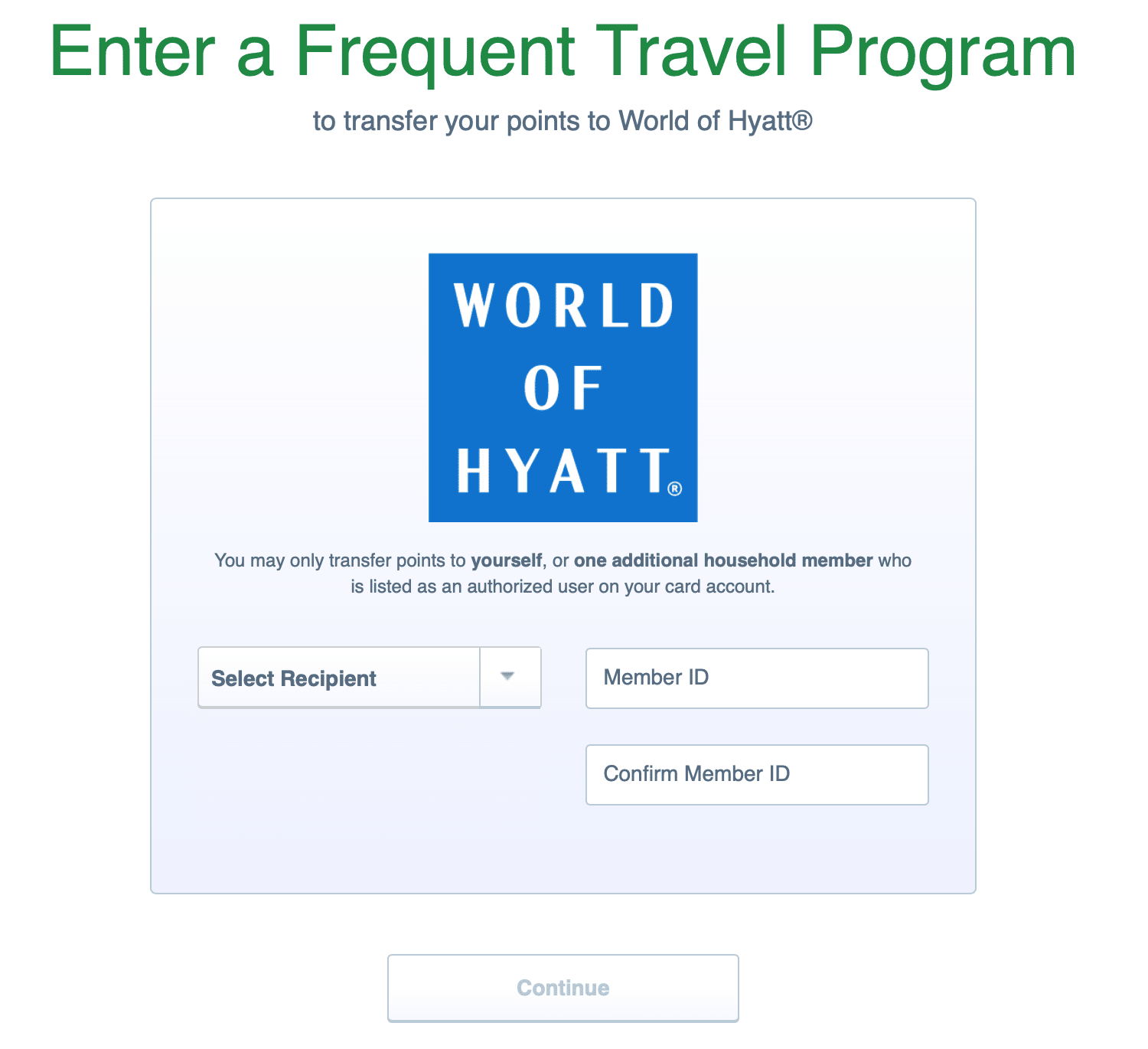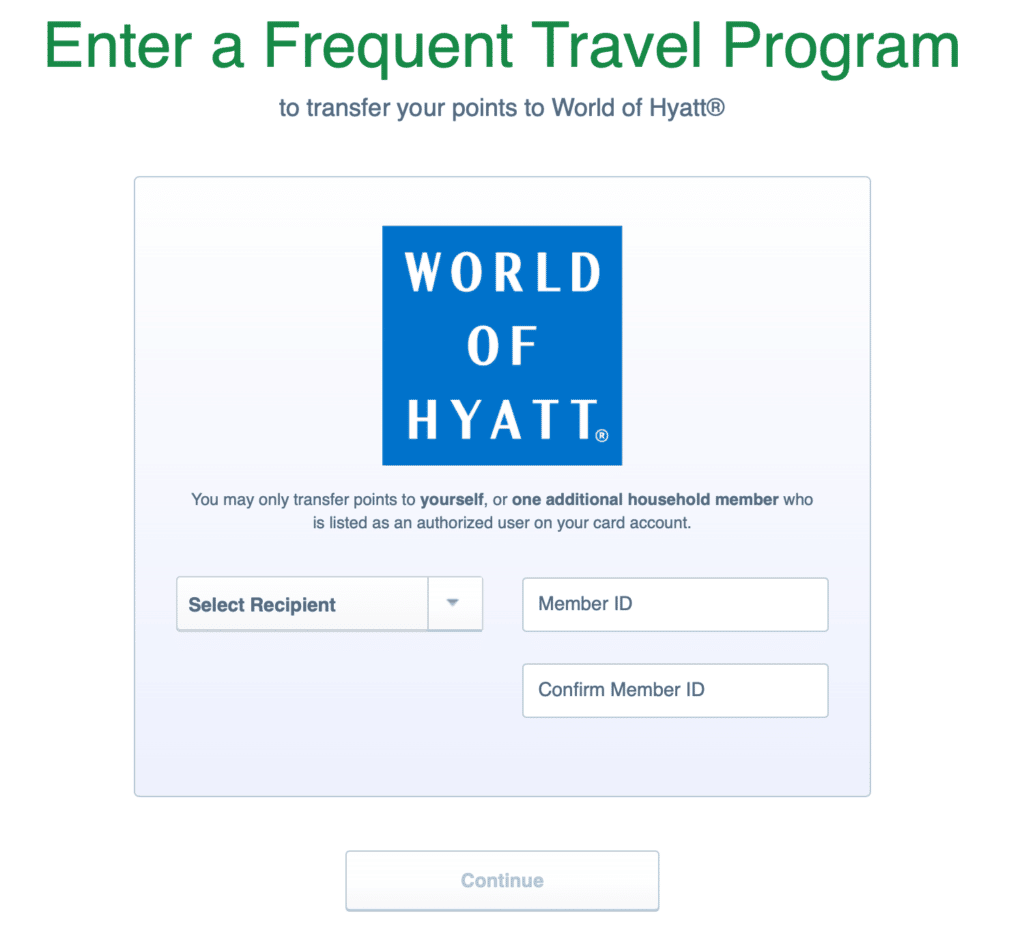 On the next page you will be prompted to choose how many points you want to transfer (in increments of 1,000). You will receive a confirmation of transfer and the points will be in your account immediately.
Booking Flights to Hawaii With Points
Check out the other posts on Hawaii in our series to find out the best ways to fly to Hawaii with points.
Editorial Disclosure – The editorial content is not provided or commissioned by the credit card issuers. Opinions expressed here are the author's alone, not those of the credit card issuers, and have not been reviewed, approved or otherwise endorsed by the credit card issuers.