I came to miles and points out of necessity: I wanted to travel but I didn't have the money to do it as much as I wanted to. I was pretty good at finding deals and ways to stretch my dollars.
In my 20s I worked in the non-profit sector for a small community resource center that served at-risk kids and their families. The work was incredibly rewarding in many ways – but just not financially.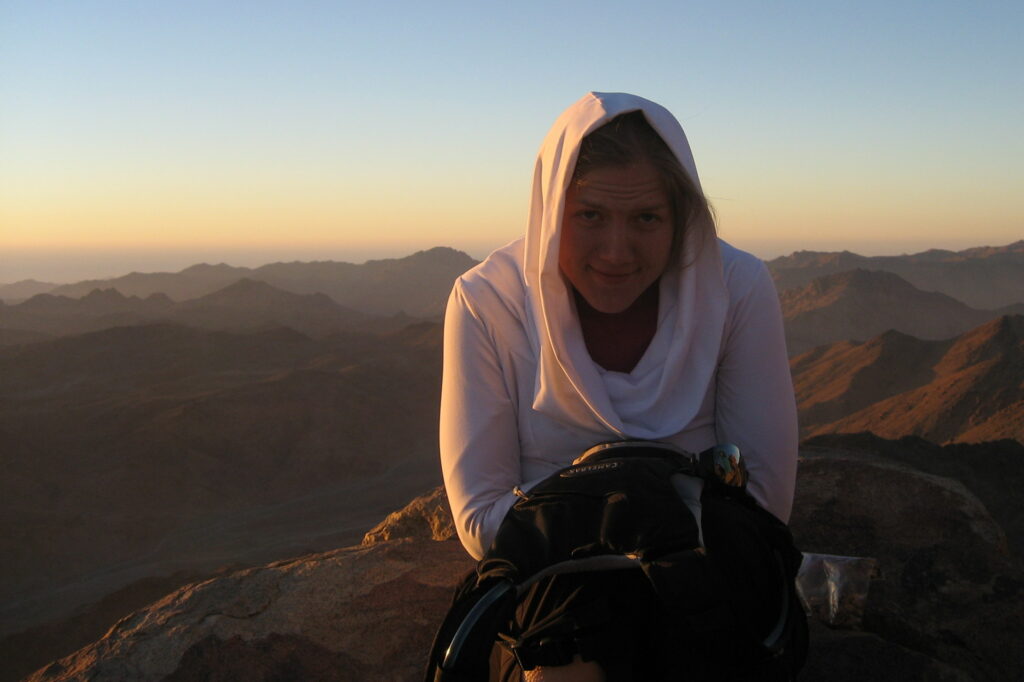 When I met my now-husband Micah, I found a frugal soulmate who also loved to travel. Micah was just getting out of the Navy when we met and he was setting out to travel for a year–with the last six months volunteering with Mercy Ships in Africa. Our second date was a 5 day trip to Philadelphia and New York. We decided we liked each other enough to start officially dating so he offered to fly me to Germany for Christmas where his parents were living at the time. That made our third date a two week trip to Germany, Switzerland, and France. Thank goodness he had savings from his time in the Navy because that plane ticket wasn't in my budget! This set the stage for our shared passion for travel – and a desire to keep that going through whatever life brought us.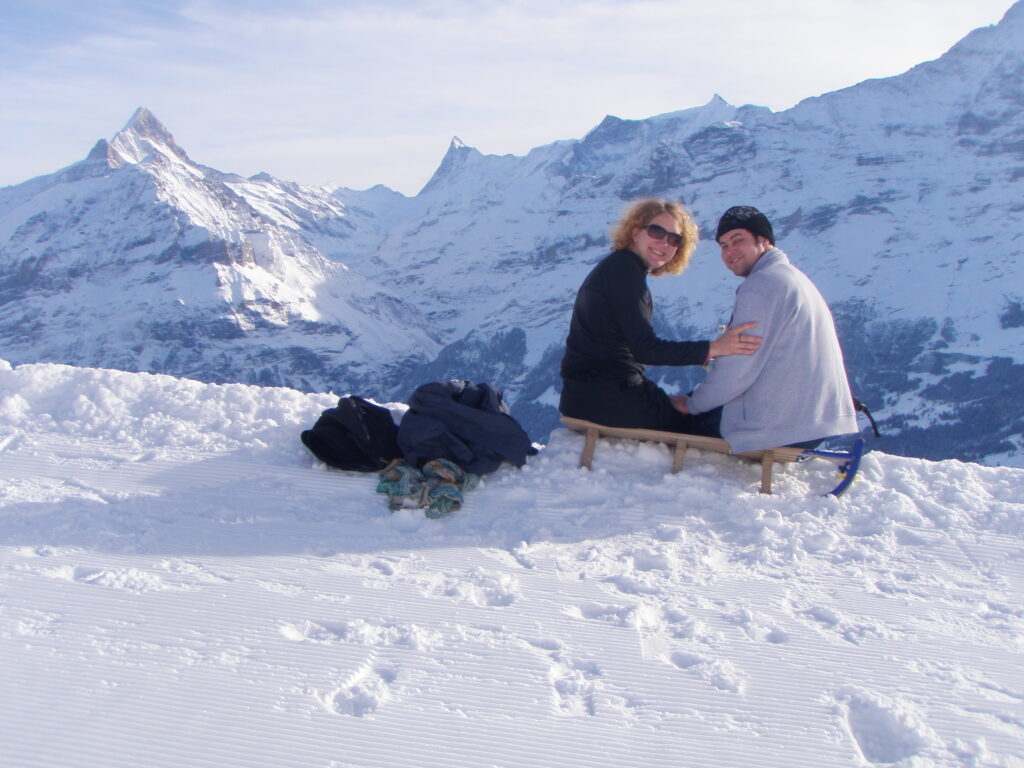 A year later (in 2011) we were married and a few months after that I saw a tiny blurb in the Travel section of the Chicago Tribune about a 100,000 point bonus offer on a British Airways credit card. That seemed too good to pass up, so we jumped on it.
That led me down a rabbit trail as I quickly realized that those points were not great to actually travel to England (due to high fuel surcharges they tack on) but had some other interesting uses. After reading blogs and FlyerTalk forums, we were able to use our points for a trip to Jamaica and a few trips to New Orleans. I'd discovered a whole treasure trove of other miles and points information and eagerly dove in. Travel more just for opening a few credit cards? That sounded like my kind of deal!
I set a goal of covering flights for a trip to South East Asia and started saving up points. When our daughter was born, we used FMLA leave to take a 5 week trip to the Philippines (where my husband had grown up) and Thailand and paid for our tickets with United miles.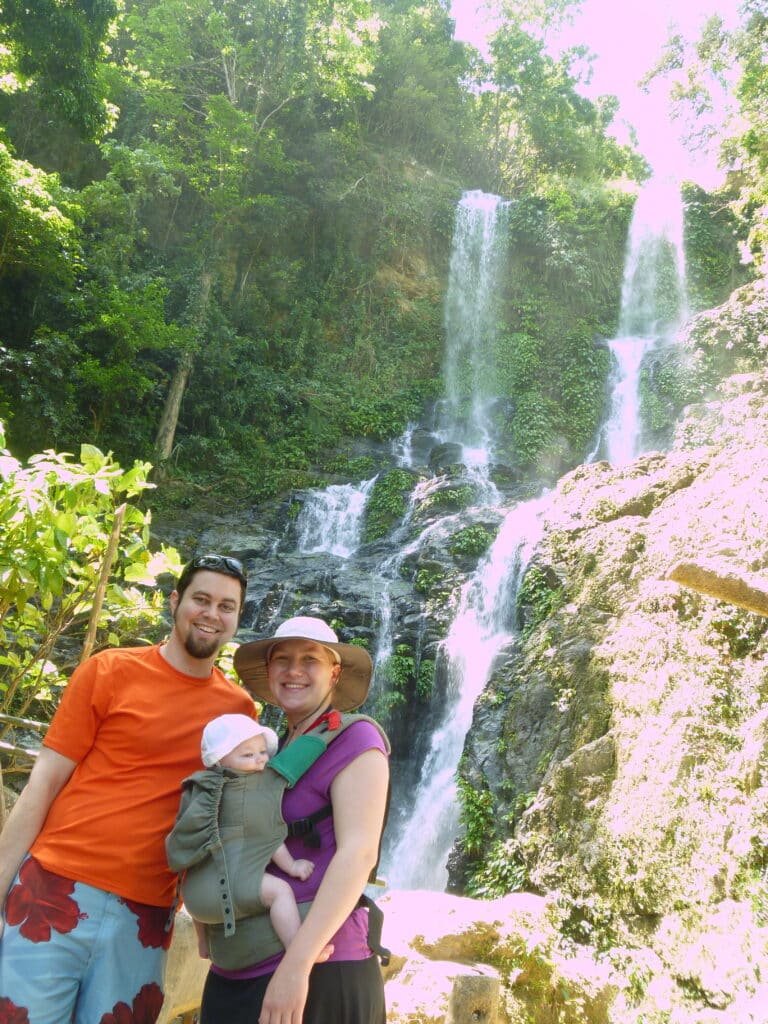 We were hooked. I kept reading and learning. We ramped up our earning even more as we prepared to adopt our son from the Philippines.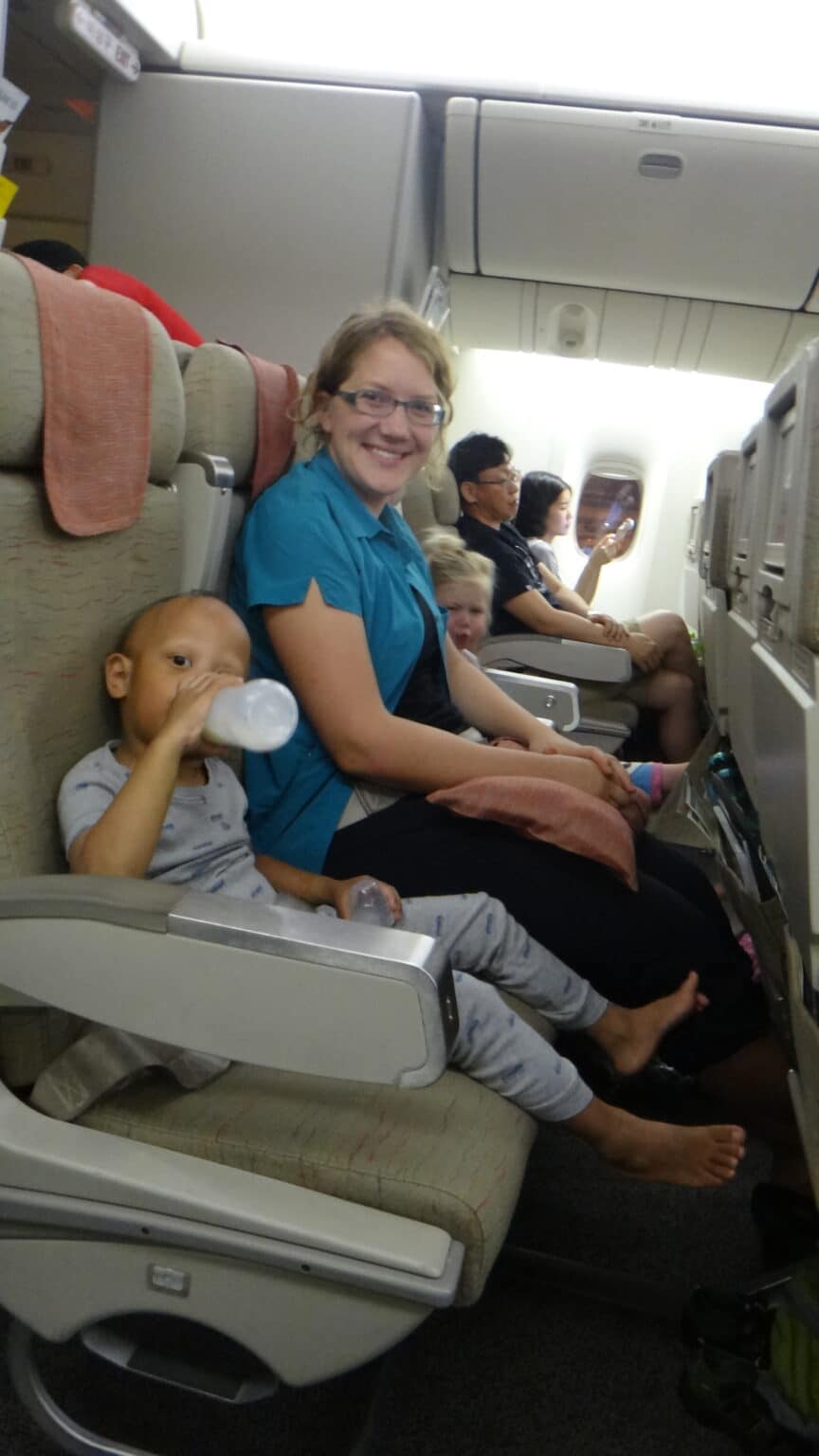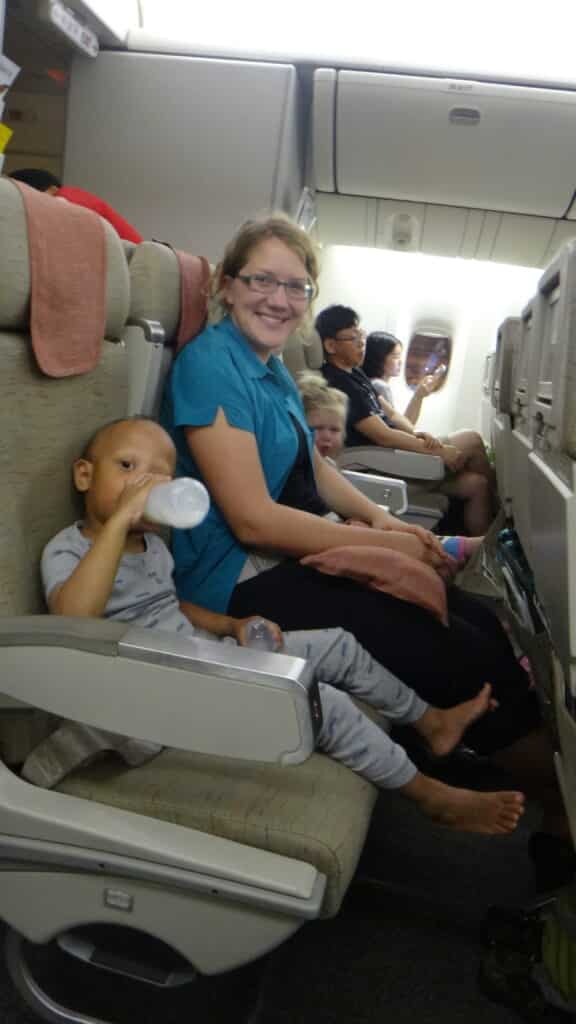 By then, friends and family were starting to ask us what was going on. I was a stay at home mom and Micah was a nurse. But we were taking all-inclusive vacations and traveling as often as once a month. I started sending long emails about points to explain what we were doing.
At the same time, while I was learning from FlyerTalk and Reddit and points blogs, I didn't really see information that was focused on what I was interested in: family focsued travel. There were a lot of dudes flying "bucket list" first class flights or going on about elite status. That wasn't what I cared about – I just wanted to stretch our family's travel budget. I went to a points conference and while I enjoyed the experience, I didn't see a lot of people like me.
In January 2018, I decided to create a website – Katie's Travel Tricks – to try to fill this gap, to help families learn to travel with miles and points. I realized that the points world was missing the voice and expertise of moms who wanted to learn about the best ways to use points for family travel. I didn't know exactly what it would become but I at least wanted a resource to point friends and family to when they had questions.
In August 2019, our family headed out on a 9 month trip, and after dozens of people asking me if I'd be sharing our journey on Instagram, I signed up for that, too.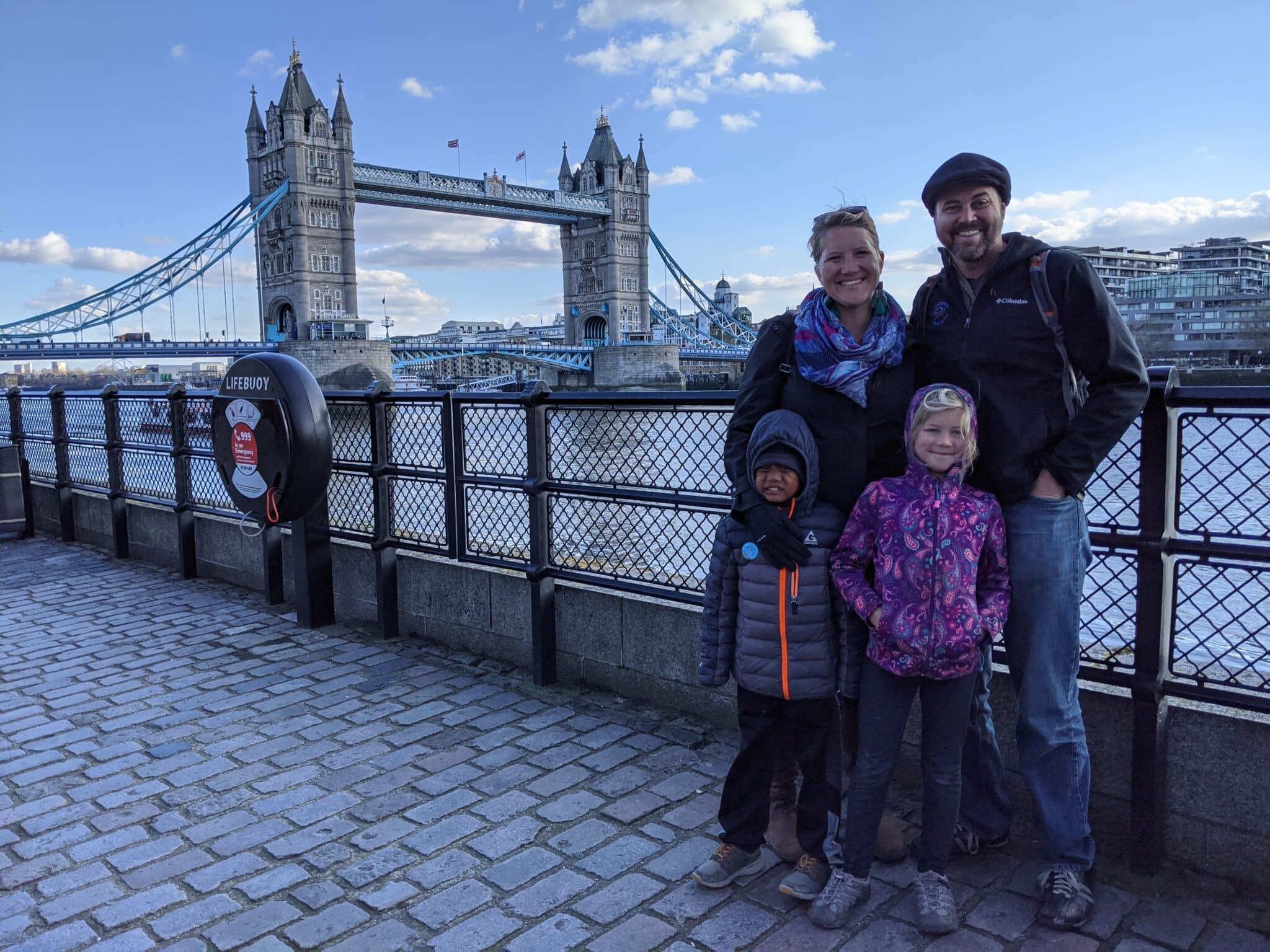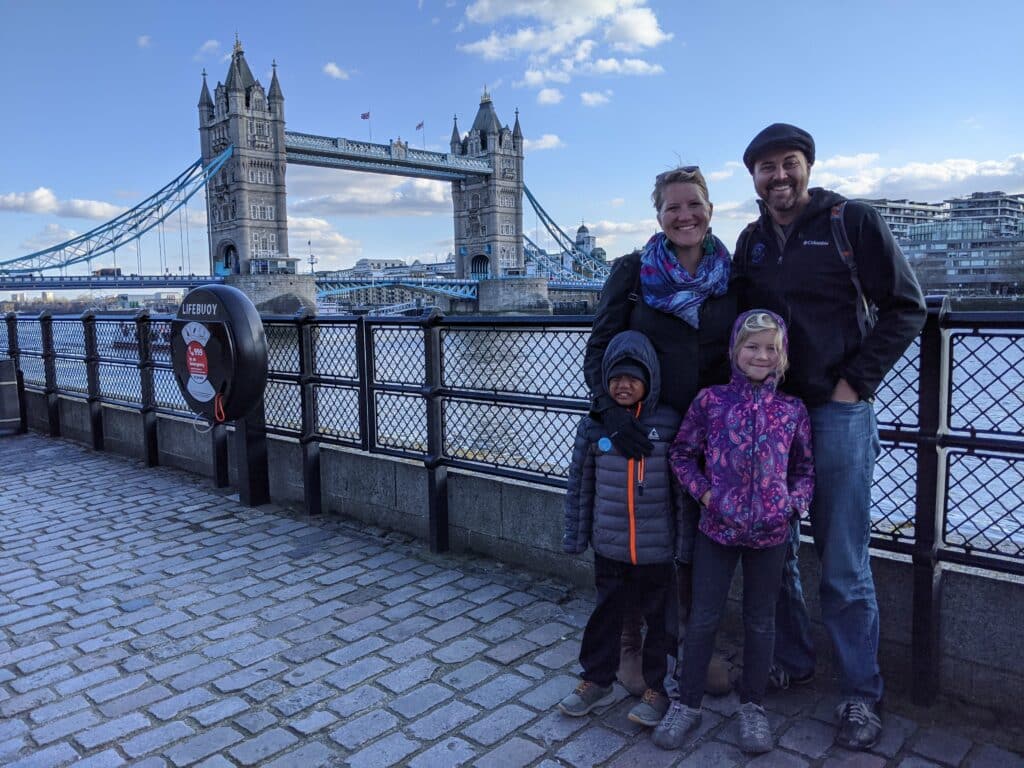 My business experienced some exciting growth in 2022 and I couldn't keep up on my own. Today Katie's Travel Tricks has grown to include a team of other women, too! Our blog editor, Ashley, writes for the blog, writes our weekly newsletter, and helped create this course. She also works hard to make sure all the questions in our Facebook group get answered. My assistant Alex is my right hand woman making sure we can answer all the DMs we get on Instagram and helping me get content out on Instagram and social media platforms. Both of these women have four boys and are themselves using points to travel more with their families.
As Katie's Travel Tricks grew, what I was most excited about was seeing more people start to learn how to leverage points to travel more with their families. Five years ago, I didn't have any other friends to talk about miles and points with – now we have a whole community of women (and men) on Instagram and Facebook who are doing this and learning together so they can explore the world with their families. 
Thank you for being here! My goal is to provide families with points information tailored just to them. I'm hoping this site serves as a guide for you to get started with miles and points in a way with confidence.