Hawaii is a dream destination for a lot of people. But taking a family to Hawaii gets really expensive really quick. Fortunately, there are some award sweet spots for flying to Hawaii on points.
In fact, you can use one credit card bonus to get a family of five roundtrip tickets from the mainland United States to Hawaii.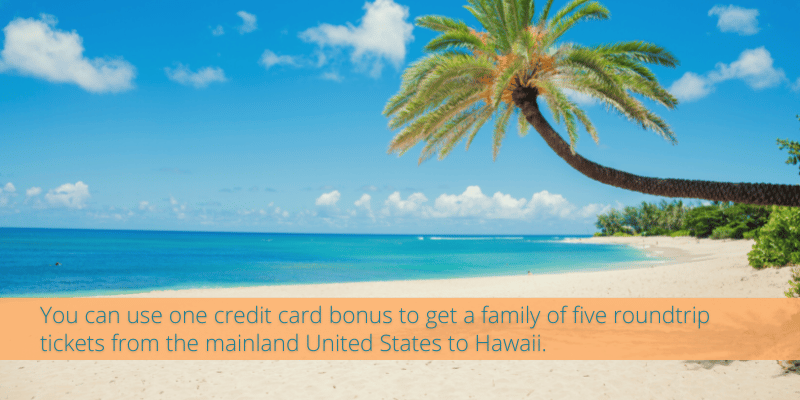 I'm going to walk you through how you can book United flights within the United States, including to Hawaii, for just 7.5k miles each way in economy or 12.5k miles each way in business class. This is a more advanced redemption, but it offers amazing value if you have flexible travel dates and a bit of patience.
Why book partner award tickets?
For this redemption, you'll need to open a Turkish Airlines Miles&Smiles account.
Wait, what? I thought we were booking flights on United?
We are. Some of the best miles and points redemptions come from booking award flights on partner airlines.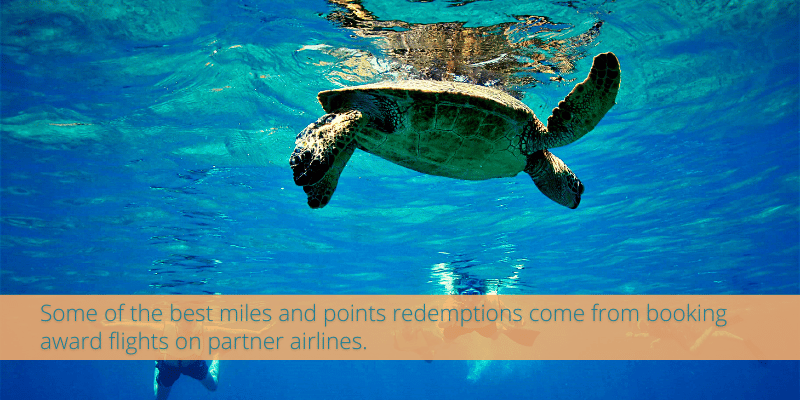 This concept can be hard to wrap your mind around. It's where my friends' eyes start glazing over when I'm telling them about an awesome award booking.
Airlines open up a limited number of seats for award bookings by their partner airlines. Not every flight or every route will have partner award availability, and these flights usually aren't available at peak travel times.
Because both United and Turkish are part of the Star Alliance network, United award flights can be booked through Turkish Airlines. Similarly, American Airlines flights booked through British Airways or Cathay Pacific flights booked through Alaska Airlines can offer award "sweet spots," or high value redemptions.
Why would we do this? Why not just book our United award flight through United?
Each airline sets its own award chart pricing. Some airlines have dynamic award charts. This means the number of miles a ticket costs is variable. It will change based on day and time and may be different when you check back.
Other airlines have fixed award charts. This means that the number of miles a ticket costs is fixed based on some factor(s). They are usually fixed based on flight distance or award region.
Booking a Star Alliance flight through Turkish is advantageous because they have a fixed award chart, flights within the U.S. are priced at only 7.5k each way, AND they include Hawaii within the same region as the mainland U.S.
Pretty great, right? The trick is finding available flights. We are going to go through how to find available flights and make a Turkish Airlines booking.
Find your desired flight(s) on the United Airlines website
United has a great award search engine, allowing you to view prices a month at a time. You can book United flights 11 months out.
Once on the United website (this works best on a computer), start by doing a flight search and checking "flexible dates" and "book with miles".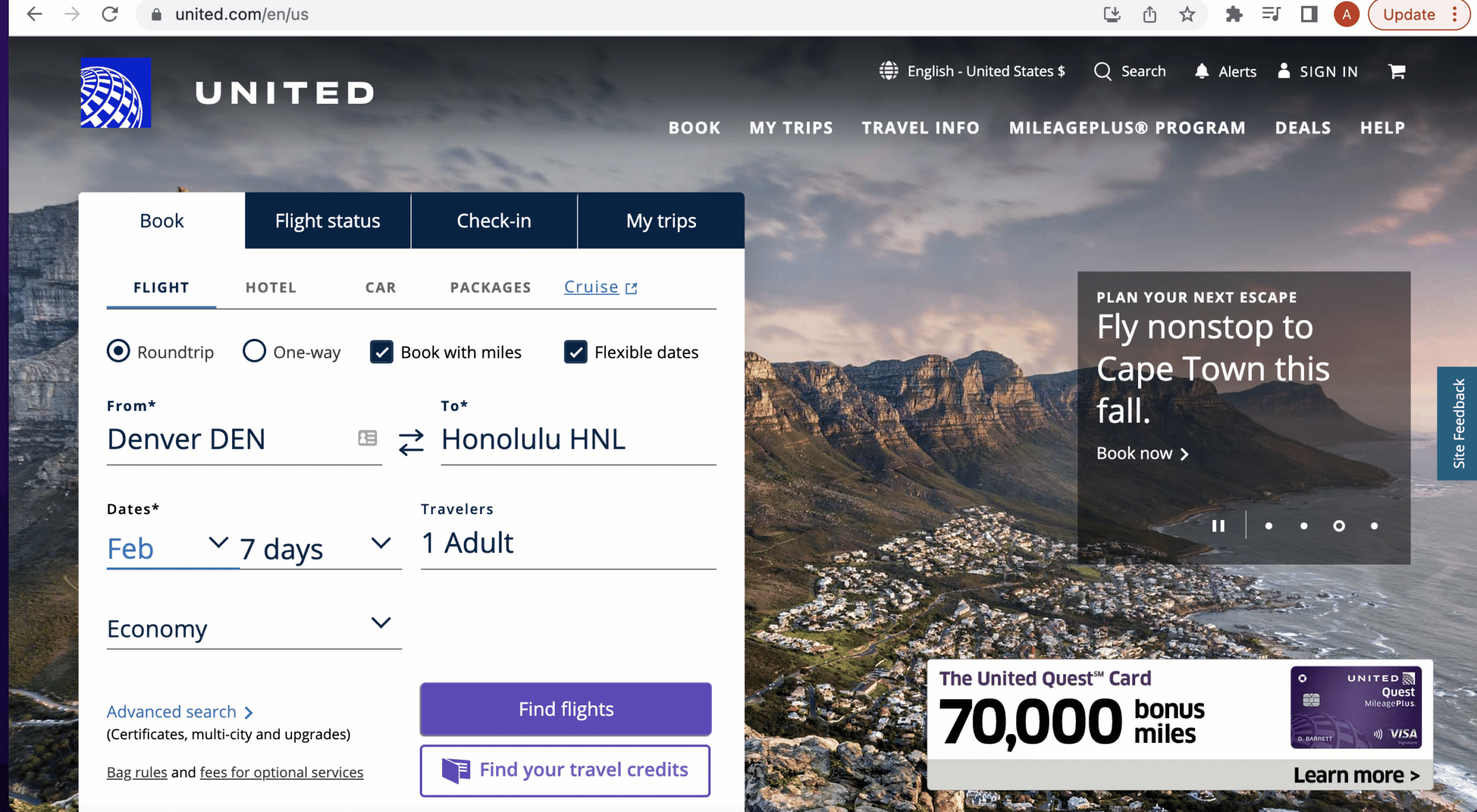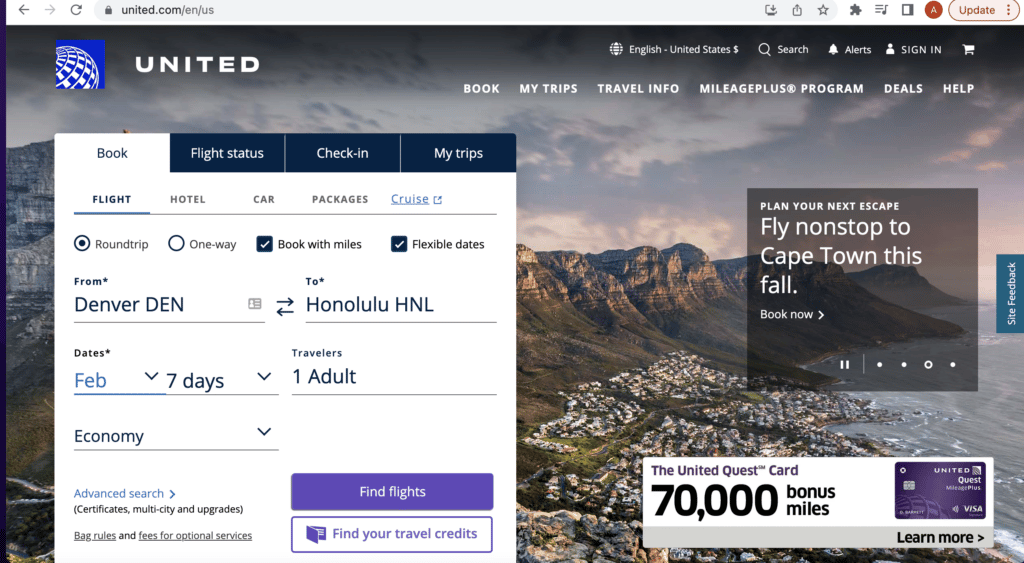 You will get a sidebar asking you to sign in to your United account. It's best if you do not sign in at this point. If you have any United Airlines status you may get different award availability. Just X out of the sidebar.
You will see an easily scrollable monthly calendar for your searched route. In order for a flight to be bookable by a partner airline, it MUST be a Saver Award fare. If there are any Saver Award fares available for your route, they are going to be the lowest priced days. You can filter results to see only non-stop flights. Saver Award fares from the Mainland US to Hawaii are typically 22,500 points each way.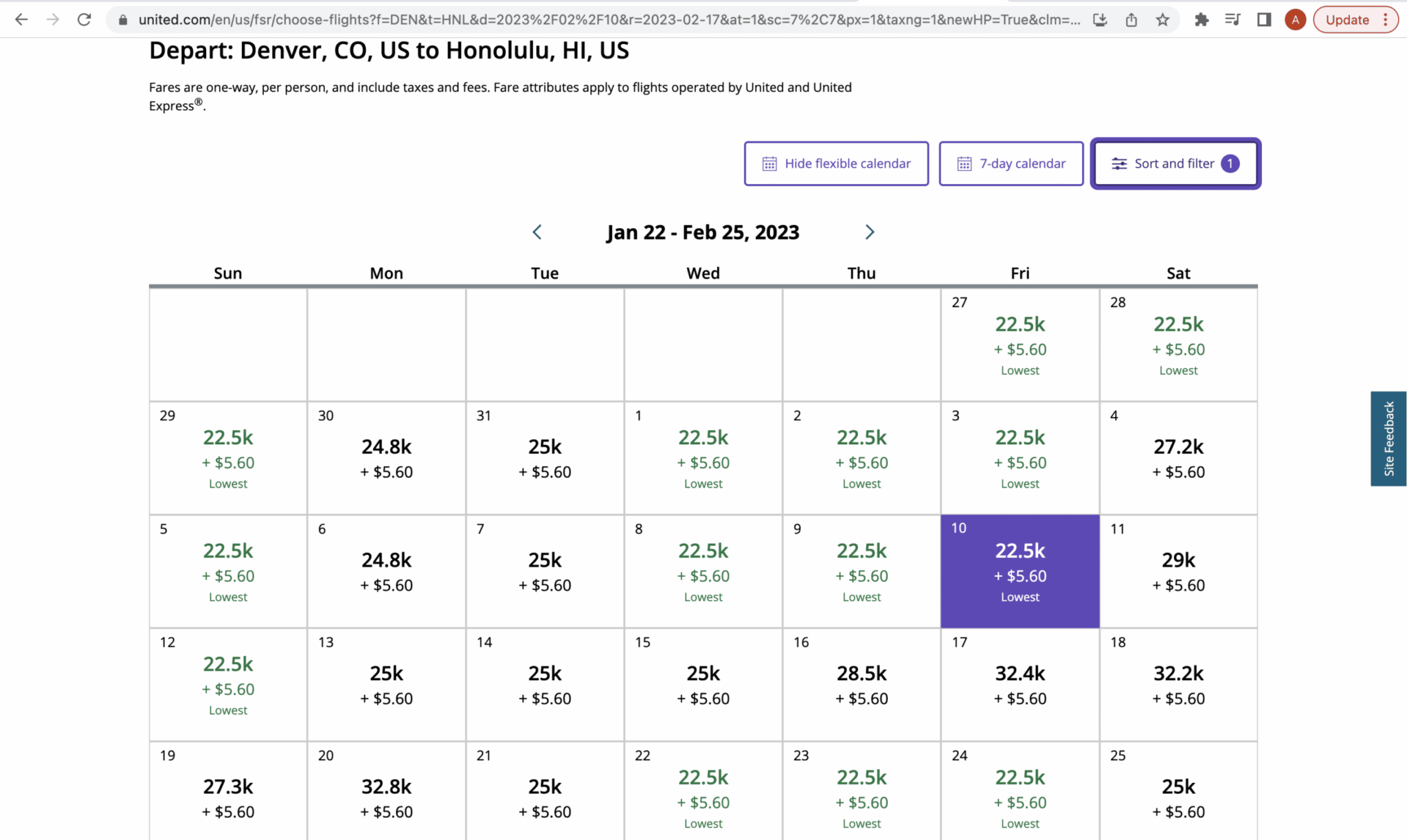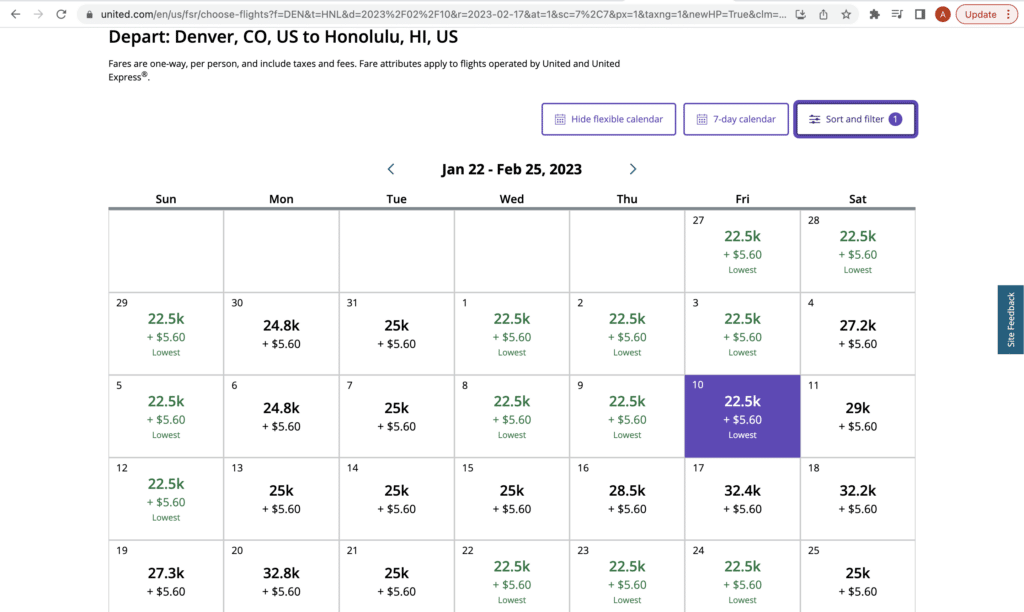 On my DEN-HNL search results, the fares in green are the lowest fares. If I click on one of those dates I can see that there are some Saver fares available that day for 22.5k points. This tells me that that flight should be available to book with a partner airline. In this case, I want to book the flight through Turkish Airlines since I know that it will only cost me 7.5k points.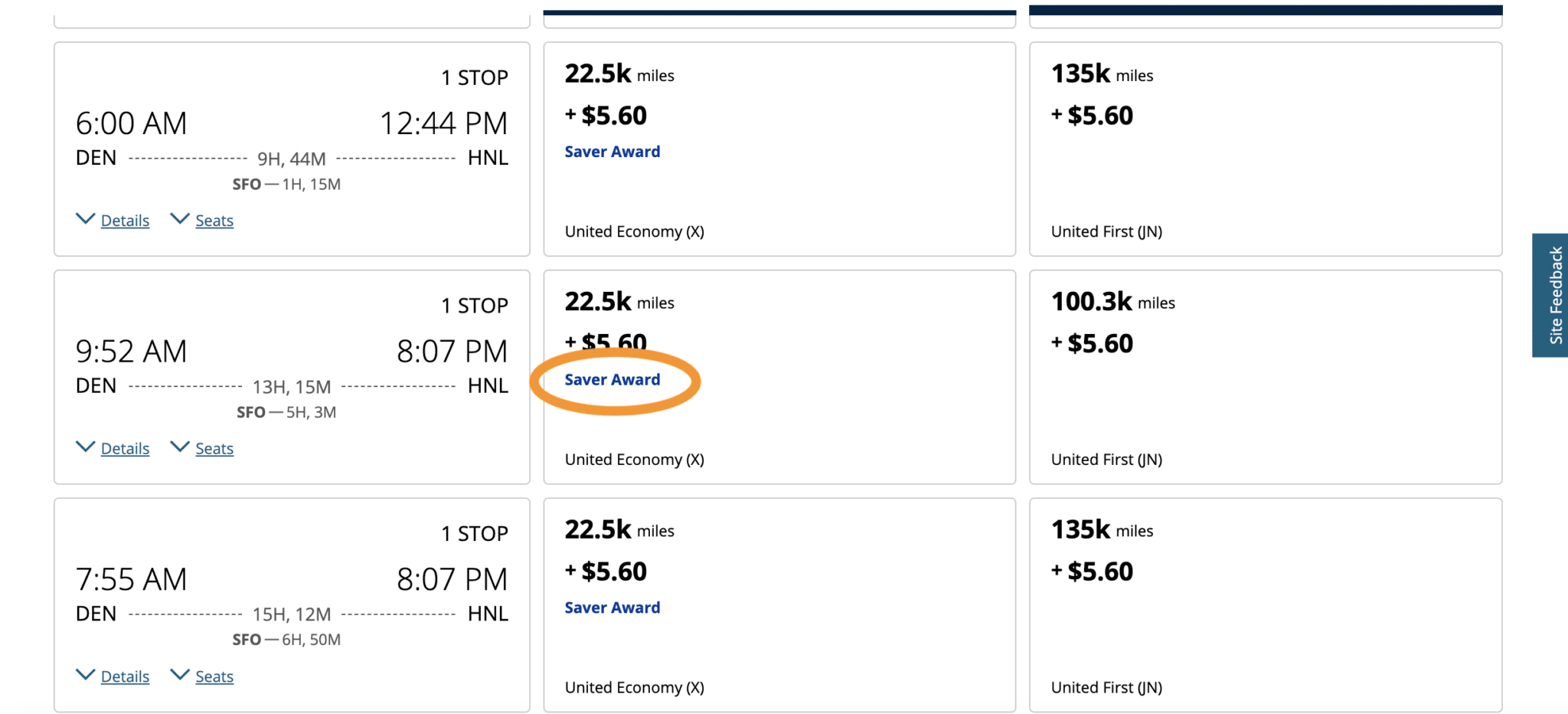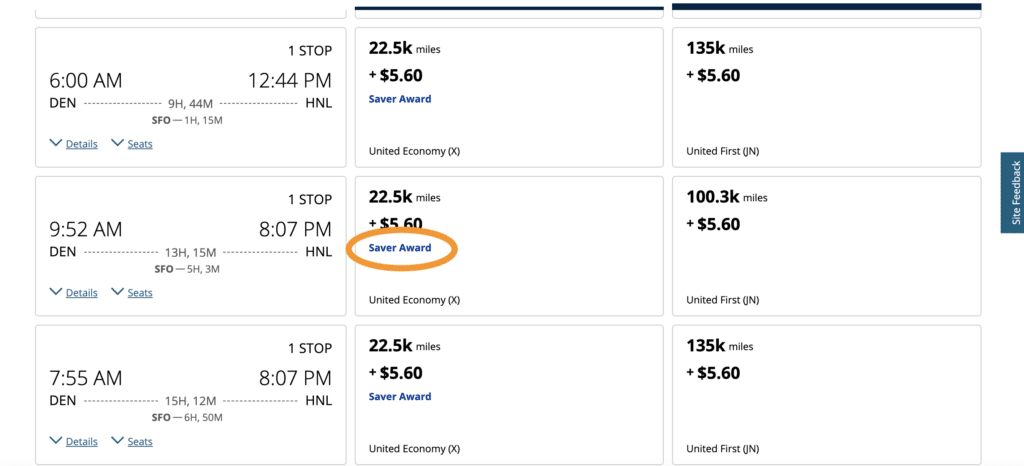 Open a Turkish Airlines Miles&Smiles Account
You will need to go to the Turkish Airlines website and find "Sign Up" in the menu.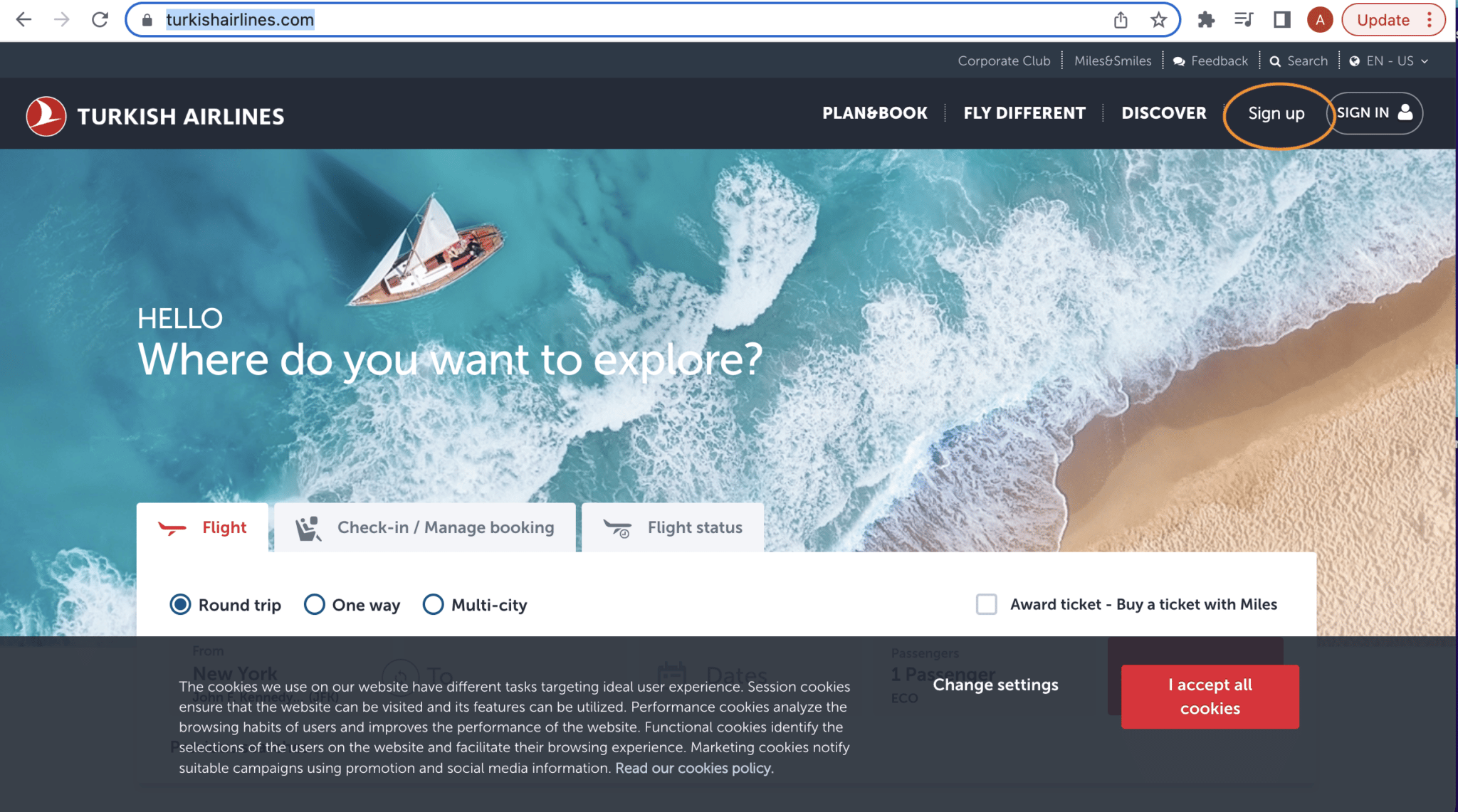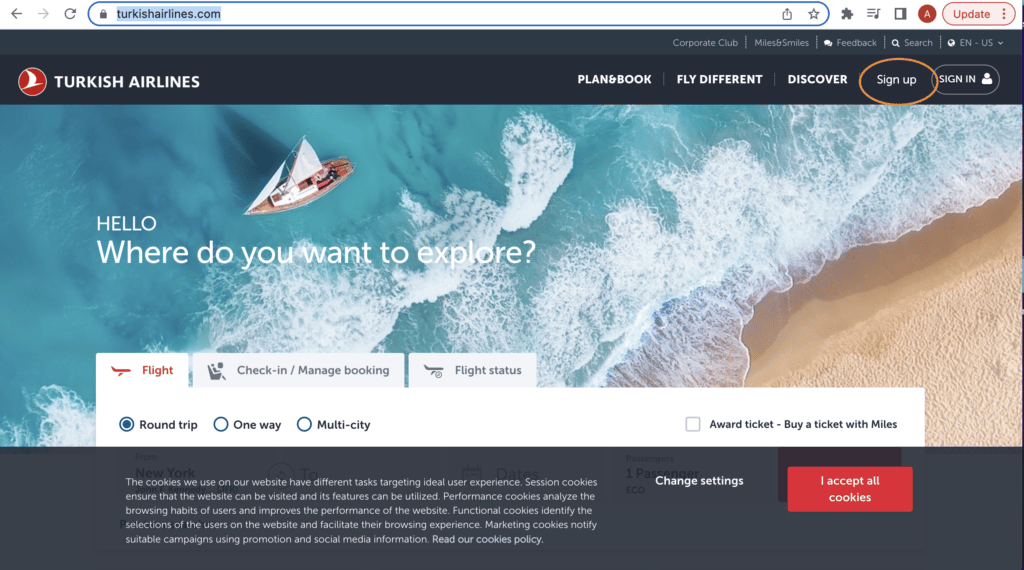 You will create your Miles&Smiles account and get your mileage account number. You will need to use your mileage number to sign in the first time. After you have signed in, you can go to "My Account" and check that you want to be able to sign in using your email and/or mobile number.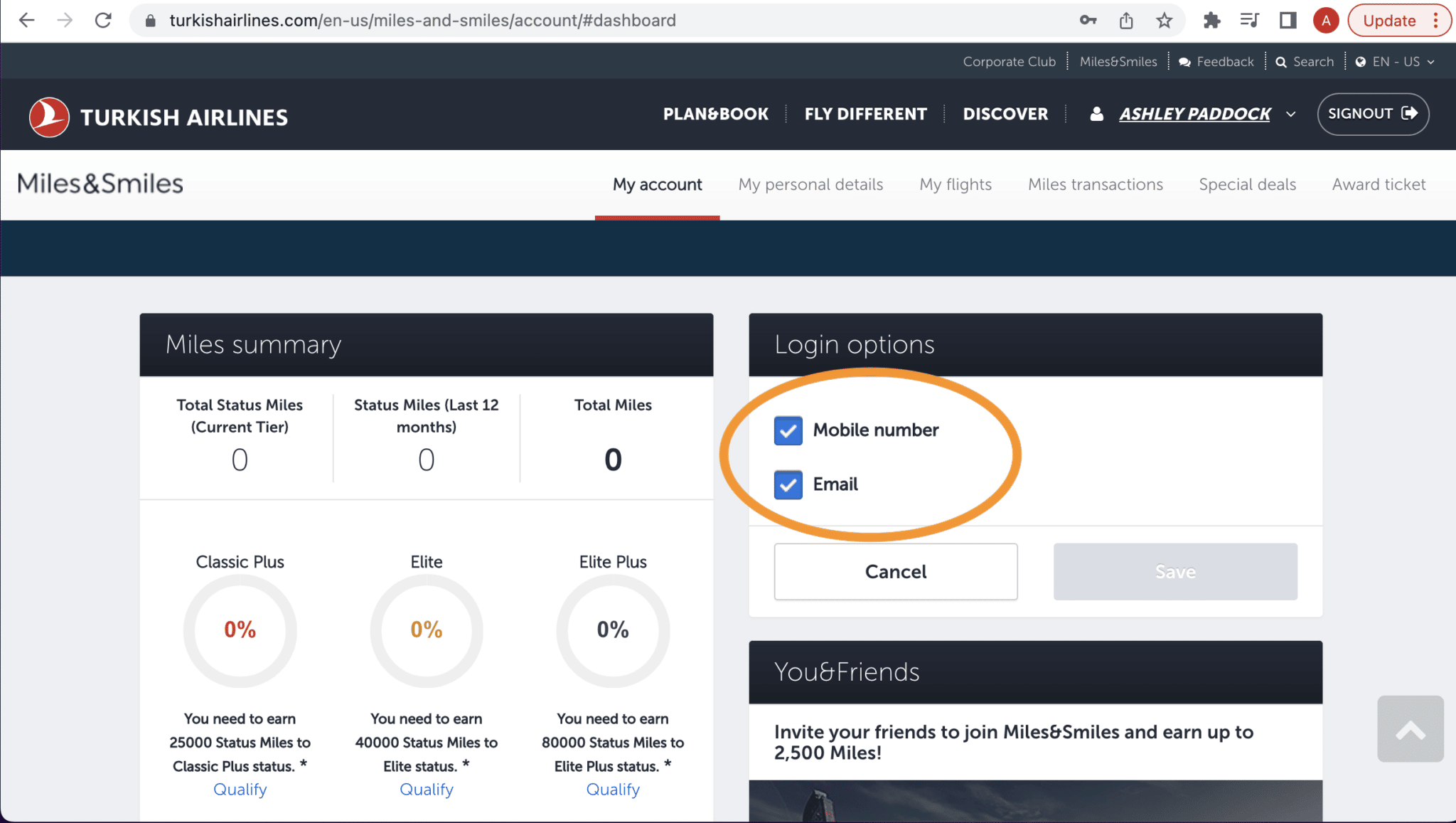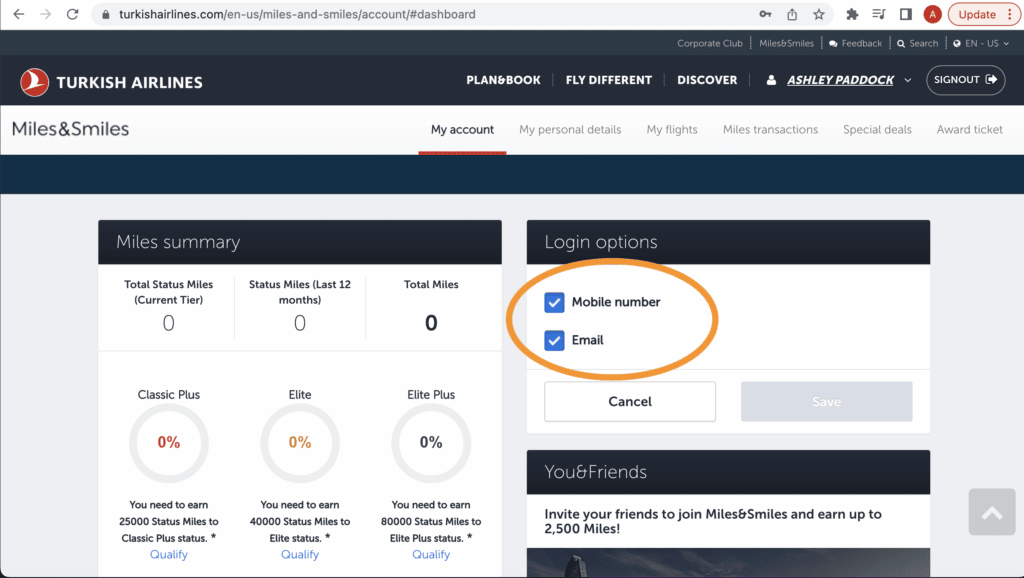 Search for a Star Alliance Award Booking on Turkish Airlines website
You MUST follow these steps or use this link to find a Star Alliance award booking. The other flight searches on the Turkish site will NOT include United flights.
Click your name on the menu bar and select "Miles Transactions" from the drop down.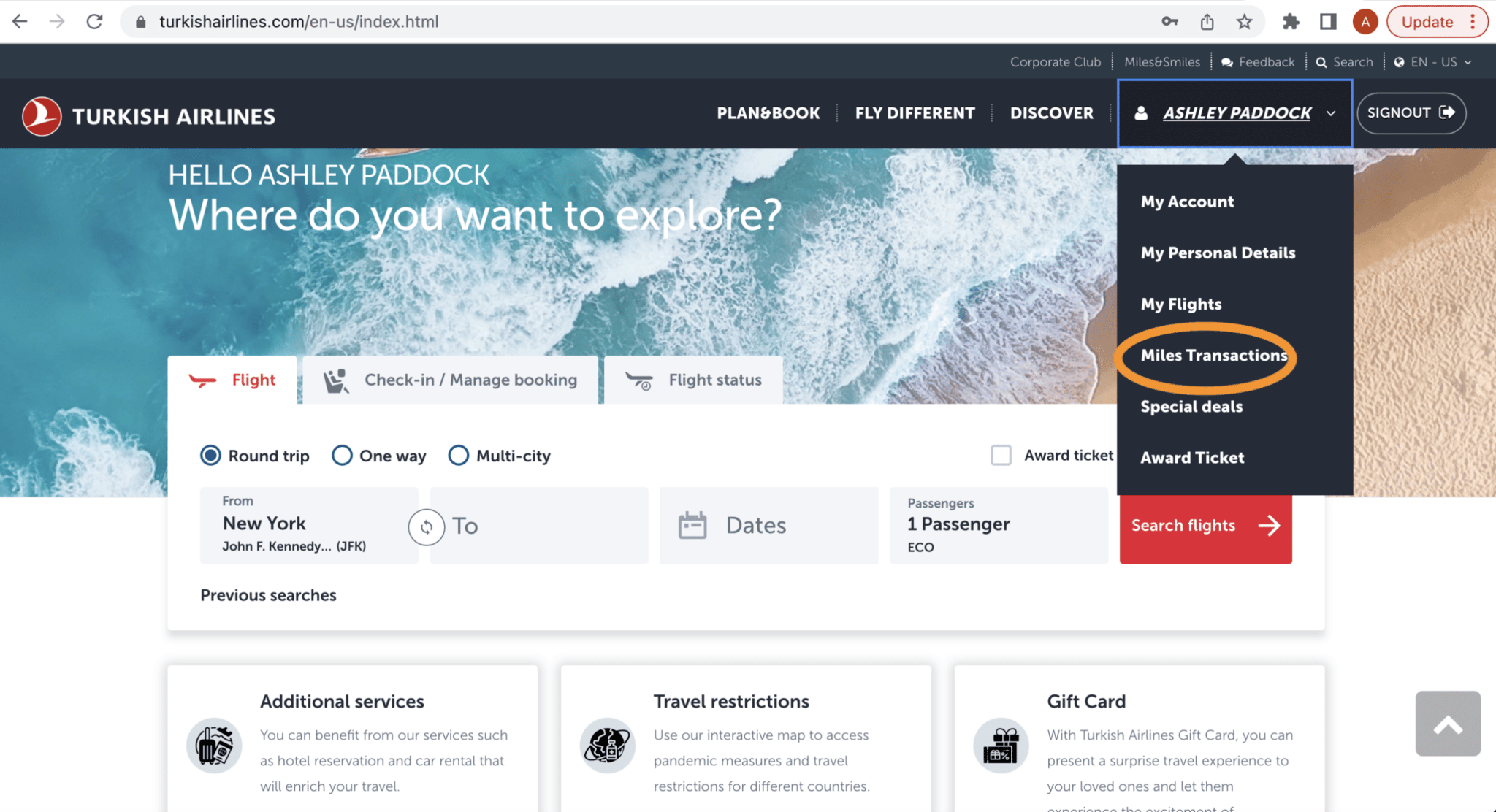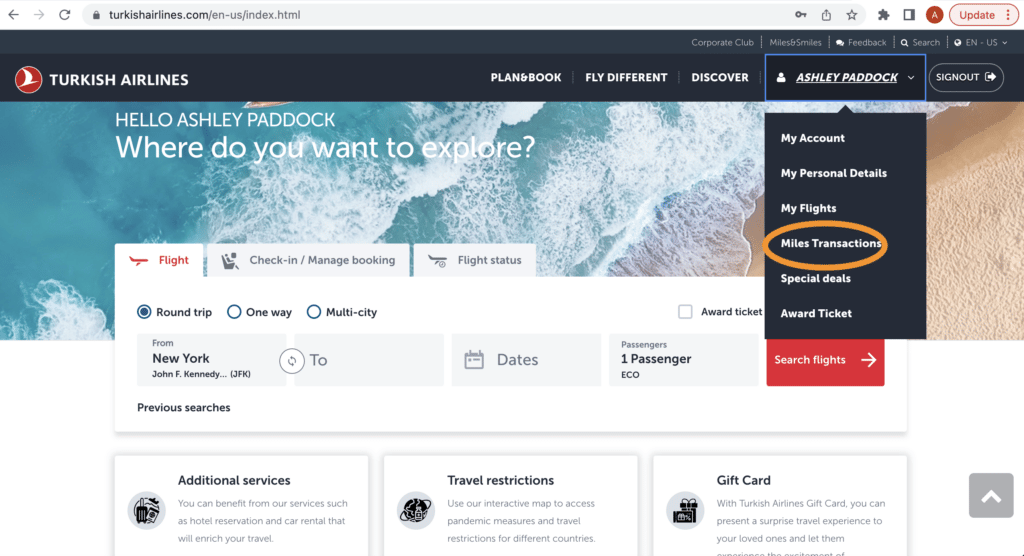 Select "Book Now" under "Star Alliance Award Ticket". This will take you to the Star Award Ticket search.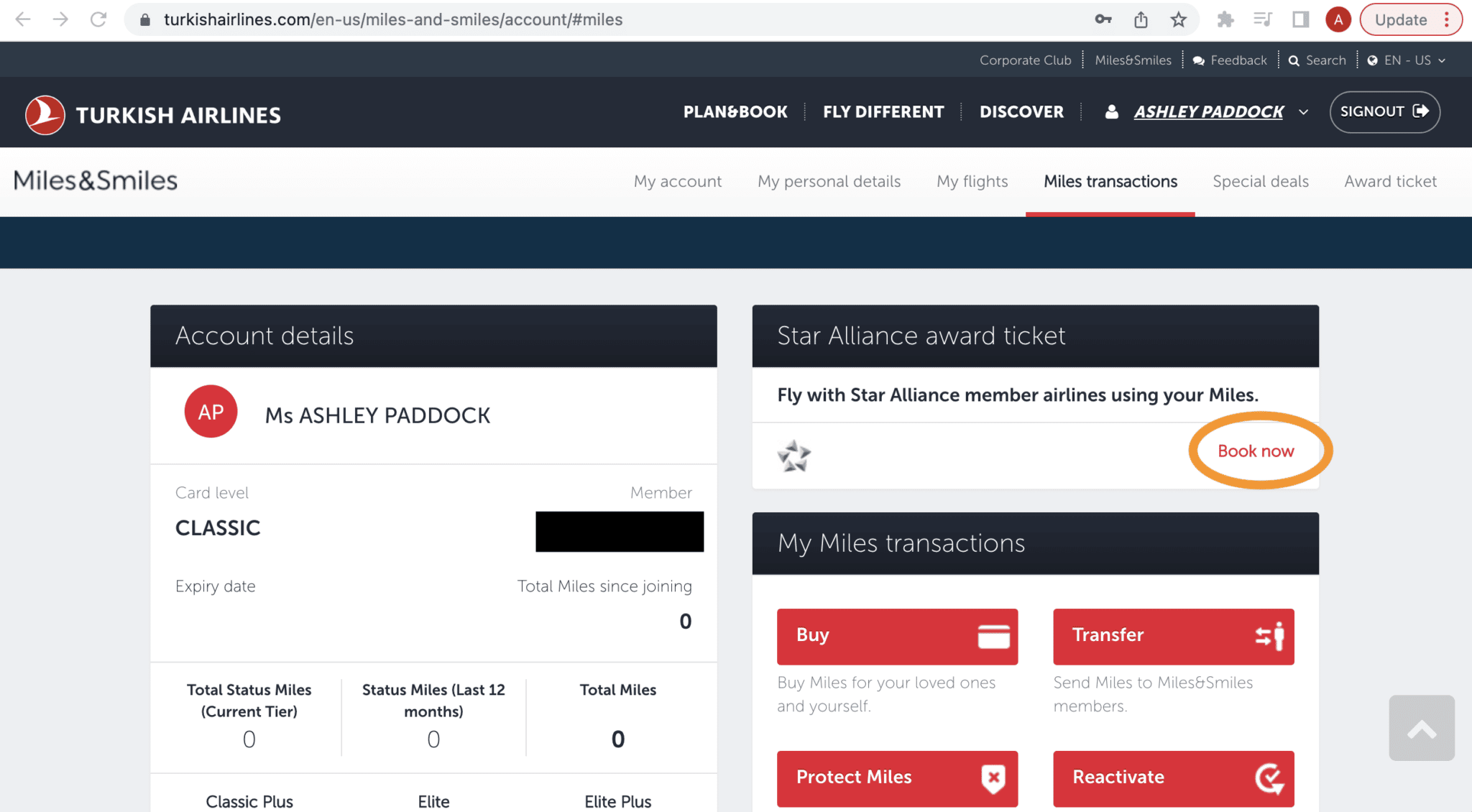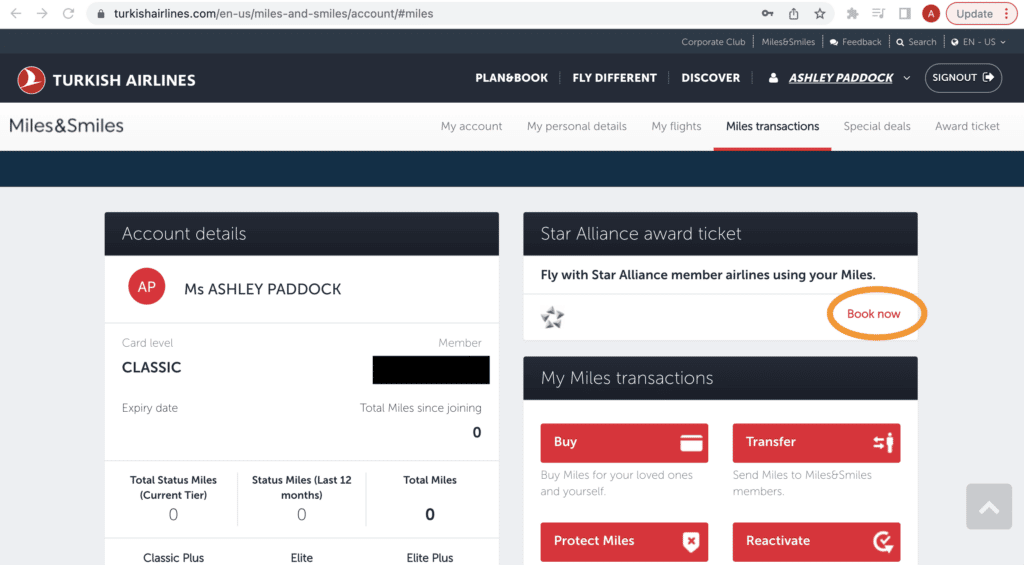 Enter the route and date of your desired United flight. I prefer to book award flights one way when I can so it's less messy if I need to make a change or cancel a flight.
Hopefully the Saver Award that you found on United's website will be there. If your flight doesn't show up on the search engine, it's worth calling to see if it's bookable by phone. Turkish Airlines' system is known for having some glitches, including not finding all award seats.
Book your ticket(s)
Note that when booking online you can only enter one adult to start.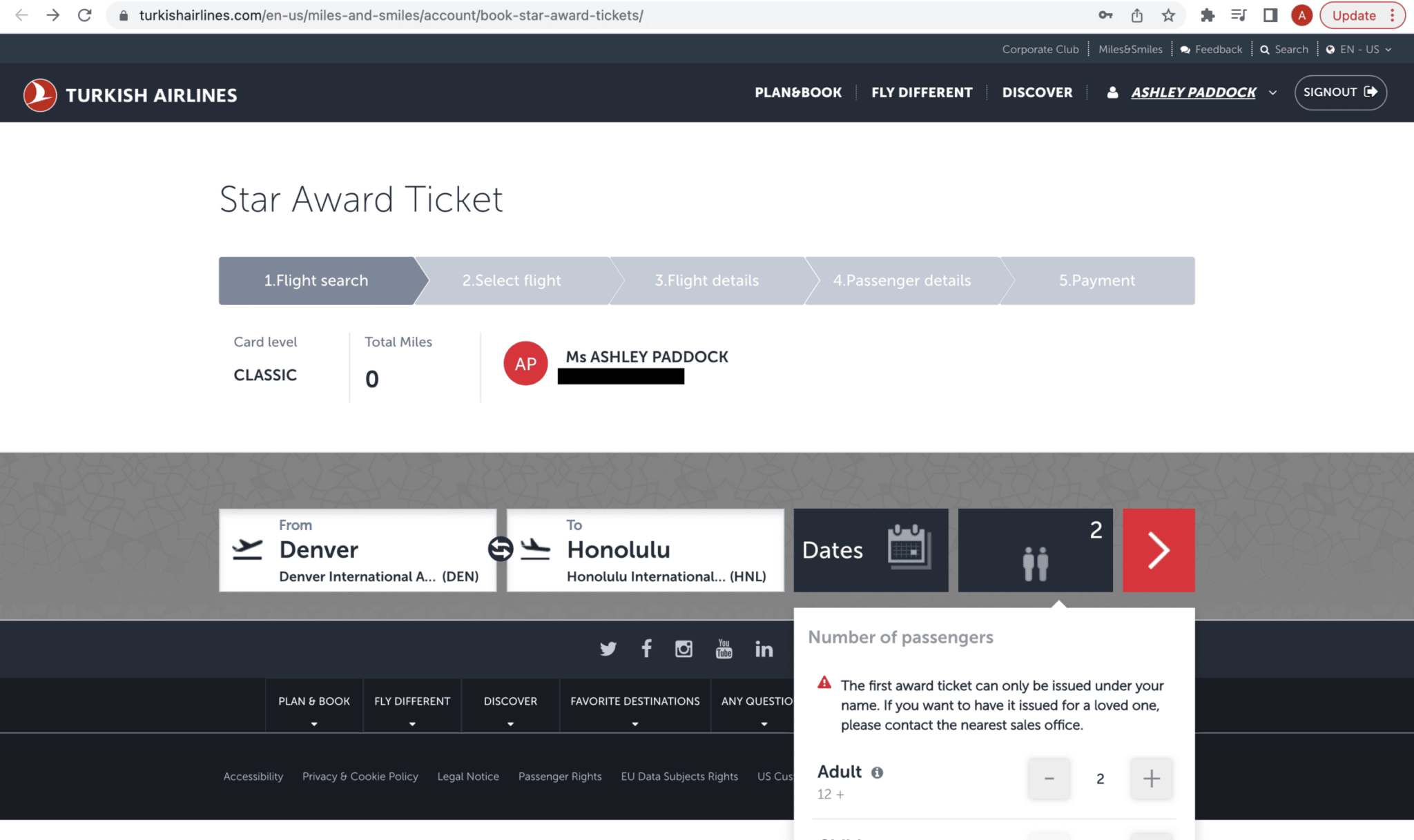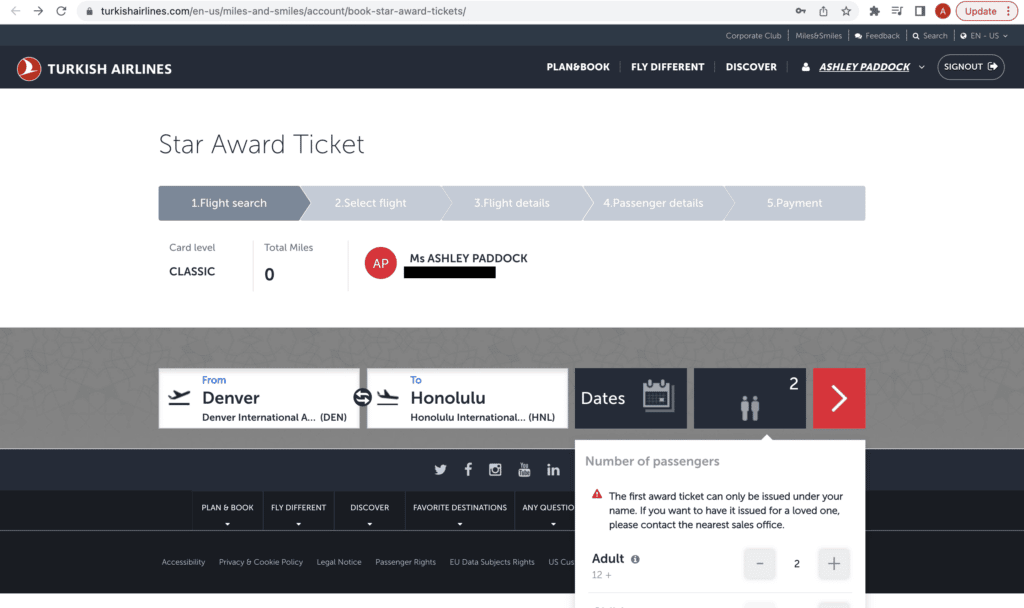 On the next page you will see your flight options and the cost: 7,500 points +$5.60 taxes and fees. Select your flight and continue. Currently you can only continue from here if you have the miles in your account.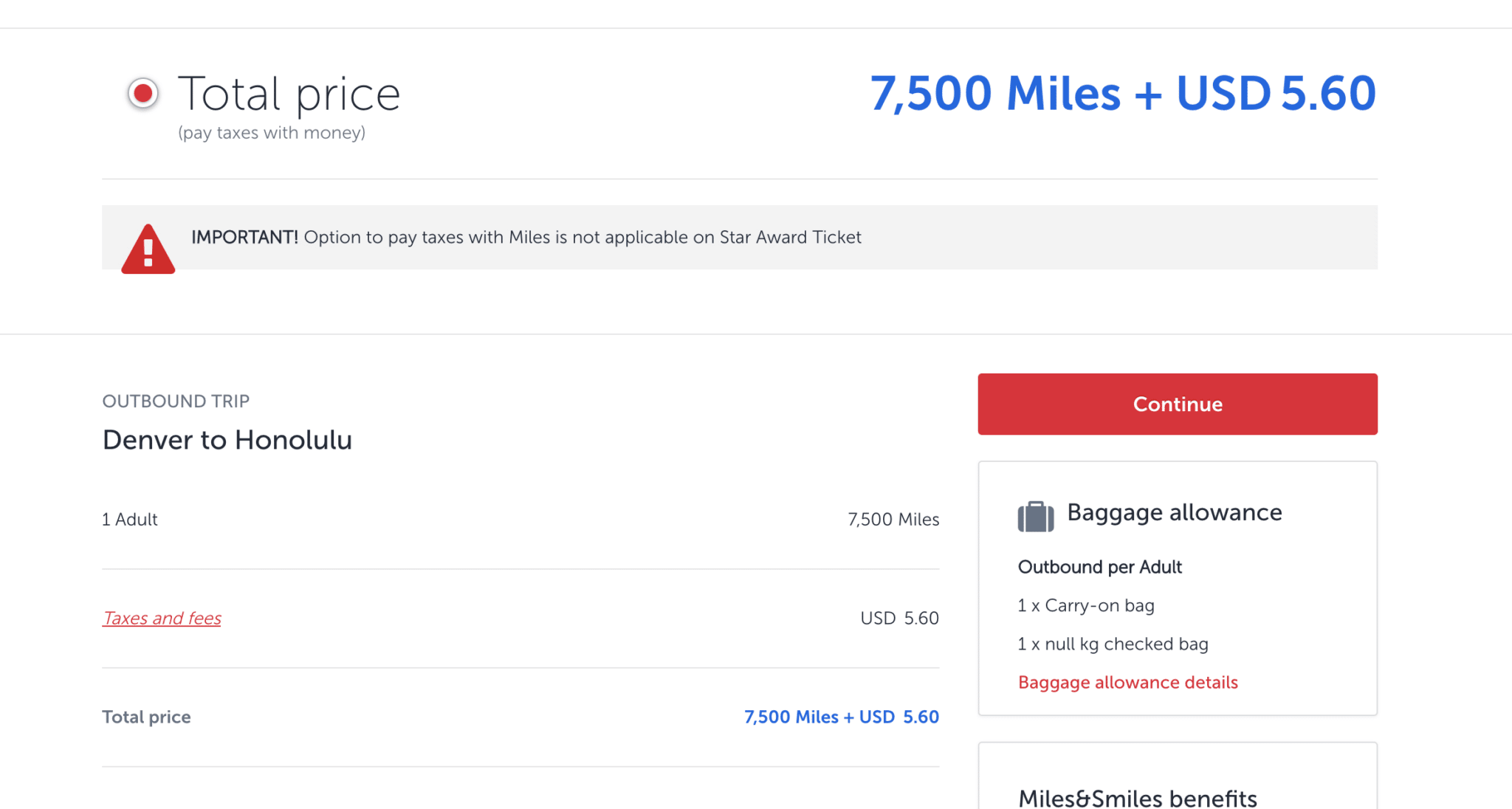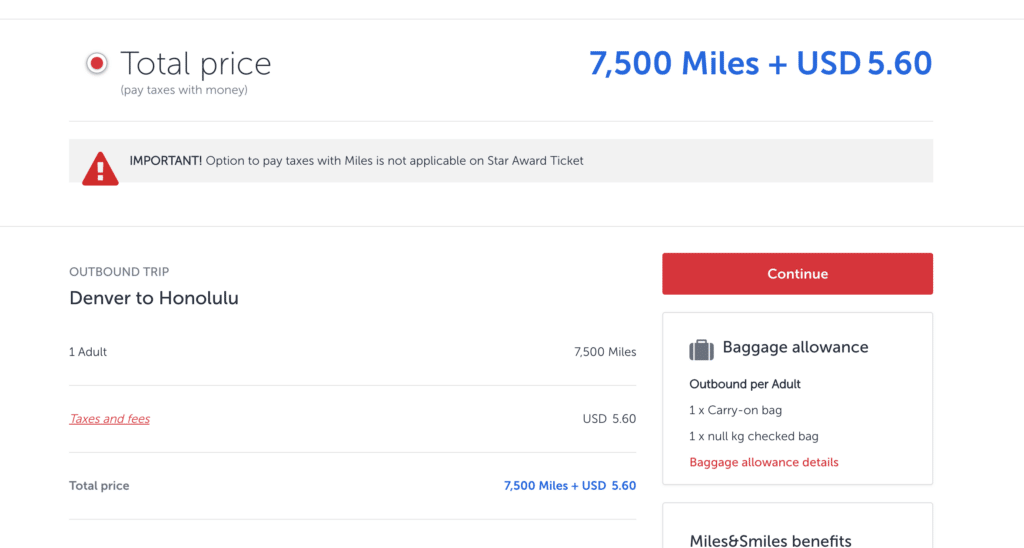 I do not recommend transferring points to Turkish Airlines until you have confirmed availability. Once you transfer points you cannot get them back.
When I made my booking, I got all the way up to the payment page. I put in my credit card information to pay my taxes, but there was no way to submit the payment. This was a known issue when I booked my tickets in early 2022. I've read that this issue has since been resolved and you can now complete your award tickets booking online. Let me know if you've had success with this!
I have also read that award flights can be booked at a physical Turkish Airlines ticket office (there are 9 in the U.S.) or via email if necessary, but booking online is the easiest option if available.
I called Turkish Airlines and in about 45 minutes our family of 6 was ticketed for our flight. I was able to transfer the points from my Capital One account to Turkish Airlines while on the phone.
If you can't transfer your points immediately, they will give you a reservation number and hold your booking for 48 hours. You will need to call back with your reservation number and payment method and have the points available to complete your booking.
After receiving my electronic tickets from Turkish Airlines, I was able to search for the confirmation number in MyUnited, add the flight to my trips, and select seats.
Occasionally, people get an inexperienced agent when booking over the phone who doesn't actually complete the ticketing process. You'll be able to confirm your flight is ticketed if you can find your confirmation number in MyUnited.
Turkish Airlines cancellation policy
Turkish Airlines charges a $25 fee per passenger for changing or canceling an award booking.
Potential Issues
Whenever you don't book directly with an airline, it is harder to get resolution if you need to make a change or the airline makes a change to your itinerary. When you book a flight through a travel portal or third party website you typically need to go through them in the event of a change or cancellation. This applies to award bookings through partner airlines as well.
There have been some reports of United changing or cancelling flights and Turkish not automatically re-ticketing these flights. You'll want to monitor your flight yourself by searching for the confirmation number in MyUnited and adding the flight to "My Trips" on the United website so you'll be notified of any changes.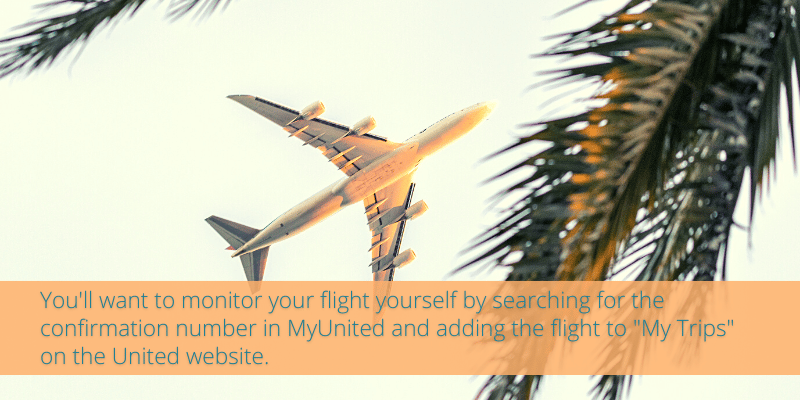 At the time of search, the cash price for a round trip economy ticket on my DEN-HNL route starts at $475. Booking these flights through Turkish costs just 15,000 round trip in economy, and the taxes and fees are only $5.60 each way.
Turkish Airlines transfer partners
Capital One Rewards and Citi ThankYou points transfer to Turkish at a rate of 1:1. With their current bonuses, you can open a Capital One Venture, Capital One Venture X, or Citi Premier card now and have enough points to book FIVE roundtrip tickets to Hawaii in 2023! Now that's a great way to maximize your sign up bonus! Aloha!
If you decide to apply for one of these cards and use our affiliate link — let us know so we can thank you personally!
More flight and hotel options for Hawaii with points
Check out the rest of our series on how to cover a Hawaiian vacation with points