Advertiser Disclosure – Katie's Travel Tricks is part of an affiliate sales network and receives compensation for sending traffic to partner sites, such as MileValue.com. This compensation may impact how and where links appear on this site. This site does not include all financial companies or all available financial offers. Terms apply to American Express benefits and offers. Enrollment may be required for select American Express benefits and offers. Visit americanexpress.com to learn more. For Capital One products listed on this page, some of the above benefits are provided by Visa® or Mastercard® and may vary by product. See the respective Guide to Benefits for details, as terms and exclusions apply
The most common concern most people have when they hear about our strategy of continually opening new credit cards just for the bonuses is Won't that ruin your credit score?
In short, the answer is no. In fact, opening credit cards can actually boost your credit score. In order to understand how opening cards can increase your credit, and what strategies you can implement to help ensure your credit goes up and not down, you need to understand how credit scores are calculated.
Why do credit scores matter?
Credit reports
Credit reports compile your lines of credit – such as credit cards, mortgage, and auto loans – and your payment history on those accounts. These reports are issued by the three credit rating bureaus – Experian, Equifax, and TransUnion.
Credit rating agencies, such as FICO, assign you a credit score based on the information in your credit report.
Credit scores
Your credit score is a number, going up to 850, that is meant to help lenders decide whether to loan you money.
If you have a low score, lenders consider it riskier to give you a loan because there is a greater chance you may not pay it back. People with low scores generally have a harder time getting approved for loans and may be subject to less favorable loan terms.
If you have a high score, lenders are generally more willing to loan you money, and give you more favorable terms, because they have more confidence that you will meet your loan repayment obligations.
| | | |
| --- | --- | --- |
| Credit Score Ranges | Rating | Description |
| <580 | Poor | This credit score is well below the average score of U.S. consumers and demonstrates to lenders that the borrower may be a risk. |
| 580-669 | Fair | This credit score is below the average score of U.S. consumers, though many lenders will approve loans with this score. |
| 670-739 | Good | This credit score is near or slightly above the average of U.S. consumers and most lenders consider this a good score. |
| 740-799 | Very Good | This credit score is above the average of U.S. consumers and demonstrates to lenders that the borrower is very dependable. |
| 800+ | Exceptional | This credit score is well above the average score of U.S. consumers and clearly demonstrates to lenders that the borrower is an exceptionally low risk. |
Source: https://www.myfico.com/credit-education/credit-scores
You might not think of credit cards as loans, but when you put spending on a credit card, you are borrowing that money from the bank. Banks want to have confidence that you will pay back the money you charge to your card, so before they will approve you for a card they will run a check of your credit report.
There are a number of factors card issuers take into account when approving you for a card, including your credit history. You'll only get approved for many of the best travel cards if you have a score in the very good or exceptional range.
How credit scores are calculated
Different agencies have different methods for calculating credit scores. This is why your credit score will vary a bit depending on where you look.
FICO boasts that their scores are the standard for lenders. When determining your score, FICO takes into account five factors: payment history, amounts owed, length of credit history, credit mix, and new credit. If you want to read all about how FICO scores are calculated straight from the source, here is the info from FICO.
Payment history
You can see that at 35%, your payment history has the biggest impact on your credit score. You keep this part of your score high by paying your bills in full and on time. No matter how many cards you have, if you pay on time, this 35% will be strong.
If you are even considering opening up credit cards for points, you need to be diligent about never carrying a balance on a travel points card. The interest rates are astronomical and will cancel out any rewards you earn.
If opening more credit cards is going to lead you to spend more money on the cards, then this hobby is not for you. Travel hacking is about leveraging your spending to earn rewards, not about spending more!
Amounts owed
Amounts owed accounts for 30% of your FICO Score. This number, known as your credit utilization rate, tells how much credit you are using compared to the total credit extended to you across all credit lines.
This is where opening new cards can actually help raise your score. As you open new cards the amount of credit extended to you will go up. Assuming you keep spending roughly the same amount, your credit utilization rate will go down.
For example, if I have one credit card with a $10,000 limit and I spend $1,000 a month on that card, I am using 10% of my credit.
If I open two more credit cards that each have a $10,000 limit, I now have $30,000 of credit. If I am still spending $1,000 a month, I am now using only 3.33% of my credit limit.
The general rule is that to keep your score high you should have a credit utilization rate of less than 30%.
Length of credit history
Length of credit history makes up 15% of your credit score and looks at the average age of your credit lines. Banks look favorably on longer credit histories. This is why we recommend downgrading cards rather than canceling and not closing your oldest account. If you close all your accounts after one year then this portion of your credit score will take a hit.
Credit mix
Credit mix makes up 10% of your credit score. This refers to having a variety of lines of credit, including credit cards, auto loans, a mortgage, etc. This shows lenders that you're good at managing your credit lines.
New credit
New credit makes up 10% of your FICO score. When you apply to open a new line of credit, lenders will inquire ("pull") your credit report. Some of these pulls – hard pulls – end up on your credit report, whether or not you are approved. Hard pulls tell lenders that you have been looking to borrow. The more hard pulls you have, the riskier lenders may view you. As a result, after applying for a new personal card you will see a small ding to your credit report.
My Real Credit Scores
In January 2021, my Transunion and Equifax credit scores were 795 and 810, respectively. At that point I had opened 13 credit cards in the past 24 months. Slowing down with card applications increased my score – but the whole time I remained in the excellent range.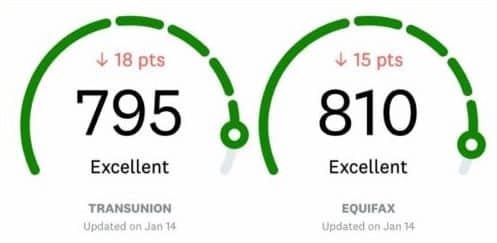 In March 2022, my Transunion and Equifax scores had increased to 815 and 824, respectively. I had opened 6 credit cards in the past 24 months.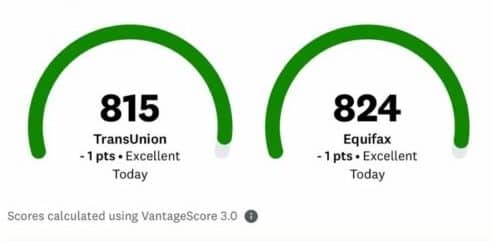 You can see I'm mostly getting dinged for credit age (4 years) and 9 hard inquiries in the past 12 months.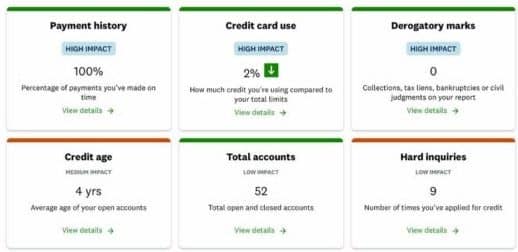 Tips to Keep Your Score High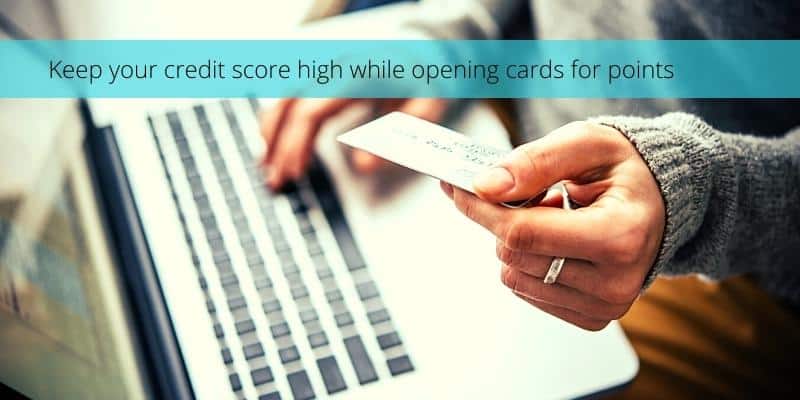 When we started credit card churning, our scores were somewhere in the 700s. But now they hover in the low to mid-800s.
To keep your credit score high while opening cards for points I recommend you follow these steps:
Keep your oldest credit card open. This helps lengthen your total average credit history
If you want to cancel a card because it has an annual fee, ask if you can downgrade it or product change it to another card that has no annual fee. Chase, for instance, will allow you to downgrade a Sapphire card ($95 annual fee) to a Freedom card ($0 annual fee). Again, this helps keep your credit history longer.
Open business cards when possible. These generally don't report to your personal credit report as open accounts. Because of this they won't affect your length of credit history at all.
Alway pay your bills on time and in full.
Since part of your credit score looks at recent credit inquiries, you will probably see your credit go down a few points after a new application. But you might not.
How to check your credit report
I use Credit Karma to access my credit report for TransUnion and Equifax. It will also give you an estimated credit score. This may be slightly inflated over what a bank uses but it will give you a ballpark range.
You can look at your Experian credit report by creating a free account directly at Experian.com.
Spend some time looking over your report to make sure everything is legitimate. I also set up alerts with Credit Karma and Experian so that I am emailed if anything new pops up on my credit report — new inquiries, new accounts, payments, anything.
Most credit card issuers provide access to your credit history and score within your online account. They pull from different bureaus and their scores may be slightly different from your FICO Score, but they give you an idea of what is happening with your credit. After you enable these free services, you will also receive alerts from your bank about changes to your credit report.
Want to learn more?
If you are new to travel hacking, Travel Hacking 101 is the place to start. You can find the articles below and more resources to help you on your way to free travel.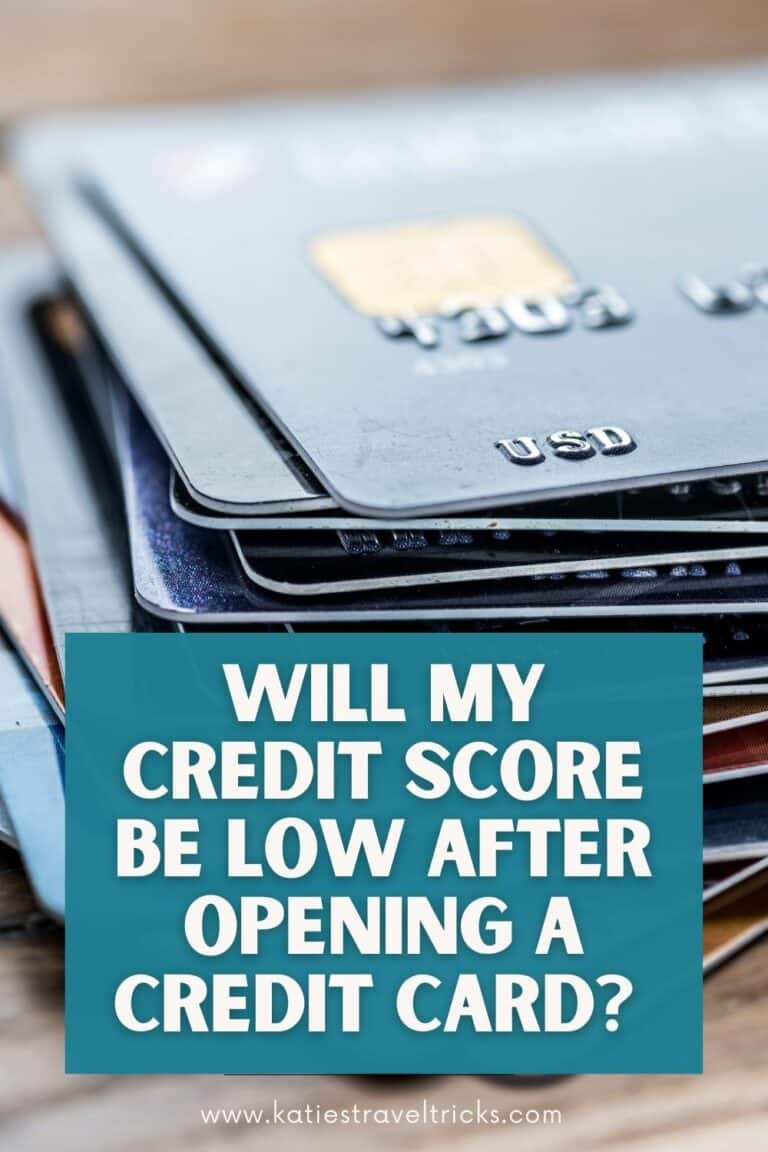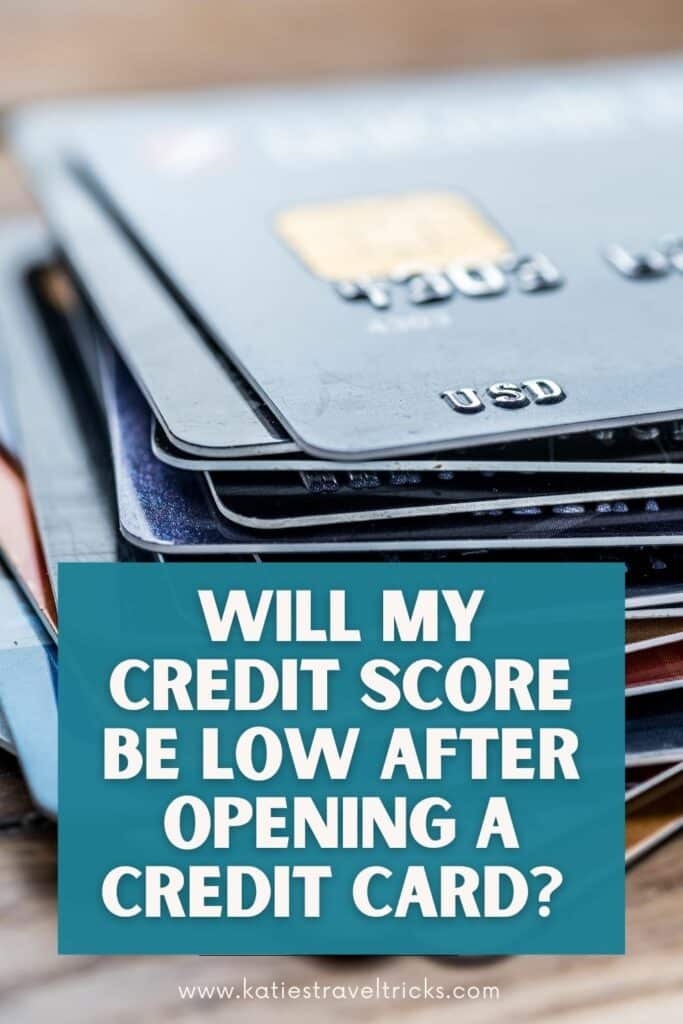 Editorial Disclosure – Opinions expressed here are author's alone, not those of any bank, credit card issuer, hotel, airline, or other entity. This content has not been reviewed, approved or otherwise endorsed by any of the entities included within the post.