Thanks to Kelsey (@everydaytravelhacker) for sharing her miles and points story with us! For this trip, Kelsey and her husband traveled down the Pacific Coast Highway from Sacramento, CA to San Diego, CA. She was able to use her miles and points to cover airfare, hotels, and even for dinner at the French Laundry – saving about $4,700!
Hi there, my name is Kelsey! I am a pediatric nurse practitioner, wife, dog mama, and proud member of the Bills Mafia (aye aye aye aye!). I have been travel hacking "for real" since 2019.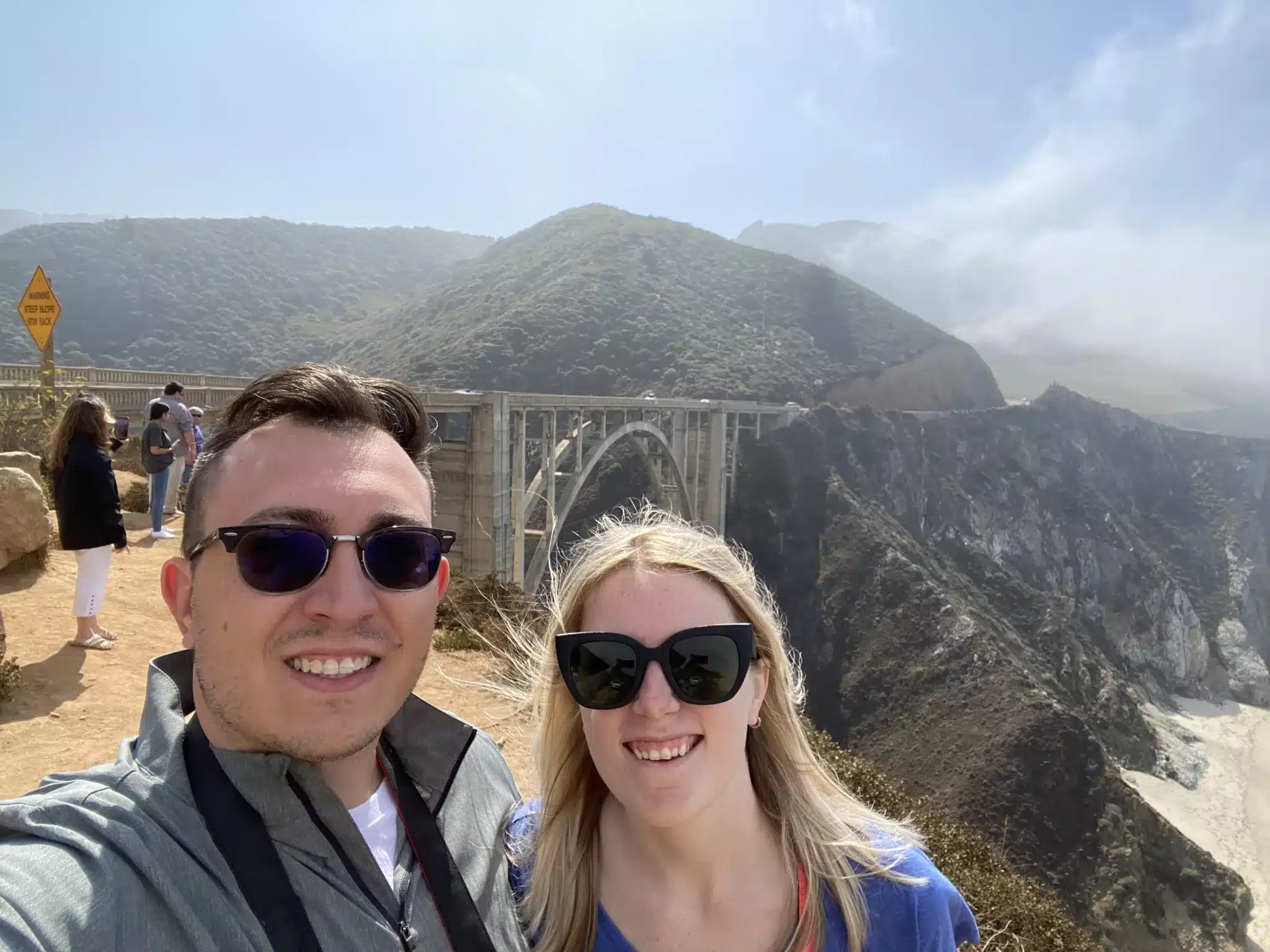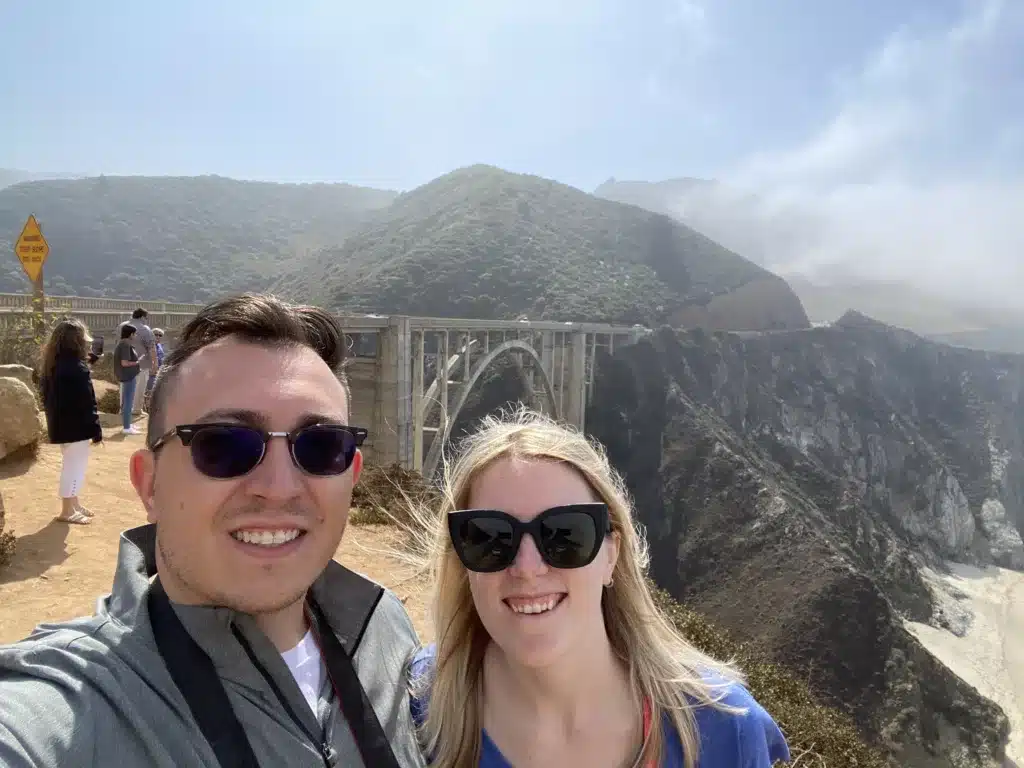 My now husband and I both love to travel and I stumbled across this world when looking for a way to travel on a budget. My first foray into points and miles was in 2017 when a friend asked if I wanted her referral to the Southwest card. Free flights sounded great to me so I put all my spend on that card for years until I really got into the hobby. I opened up a Chase Sapphire Reserve, walked into my first airport lounge before my free flight and I was hooked!
I want to tell you about an epic trip my husband and I took in September 2021 down the Pacific Coast Highway (PCH) in California. We absolutely loved this trip, and would highly recommend that drive to anyone!
The first thing we did at the beginning of the year was qualify for Southwest Companion Pass using both a Southwest personal card and a business card (I chose the Performance Business) in order to meet requirements. We then used 27,686 Rapid Rewards plus $22.40 for both of us round trip! We flew from Buffalo to Sacramento, and flew home from San Diego. These flights would have cost us roughly $750 in cash.
Next we moved onto our accommodations. We booked a combination of hotels, and Airbnb in areas where we were unable to find a hotel. All of our hotels were booked using Chase Ultimate Rewards transferred to Hyatt. These points were earned thanks to the sign up bonuses from Chase Ink Business Preferred (100,000 plus points from spend).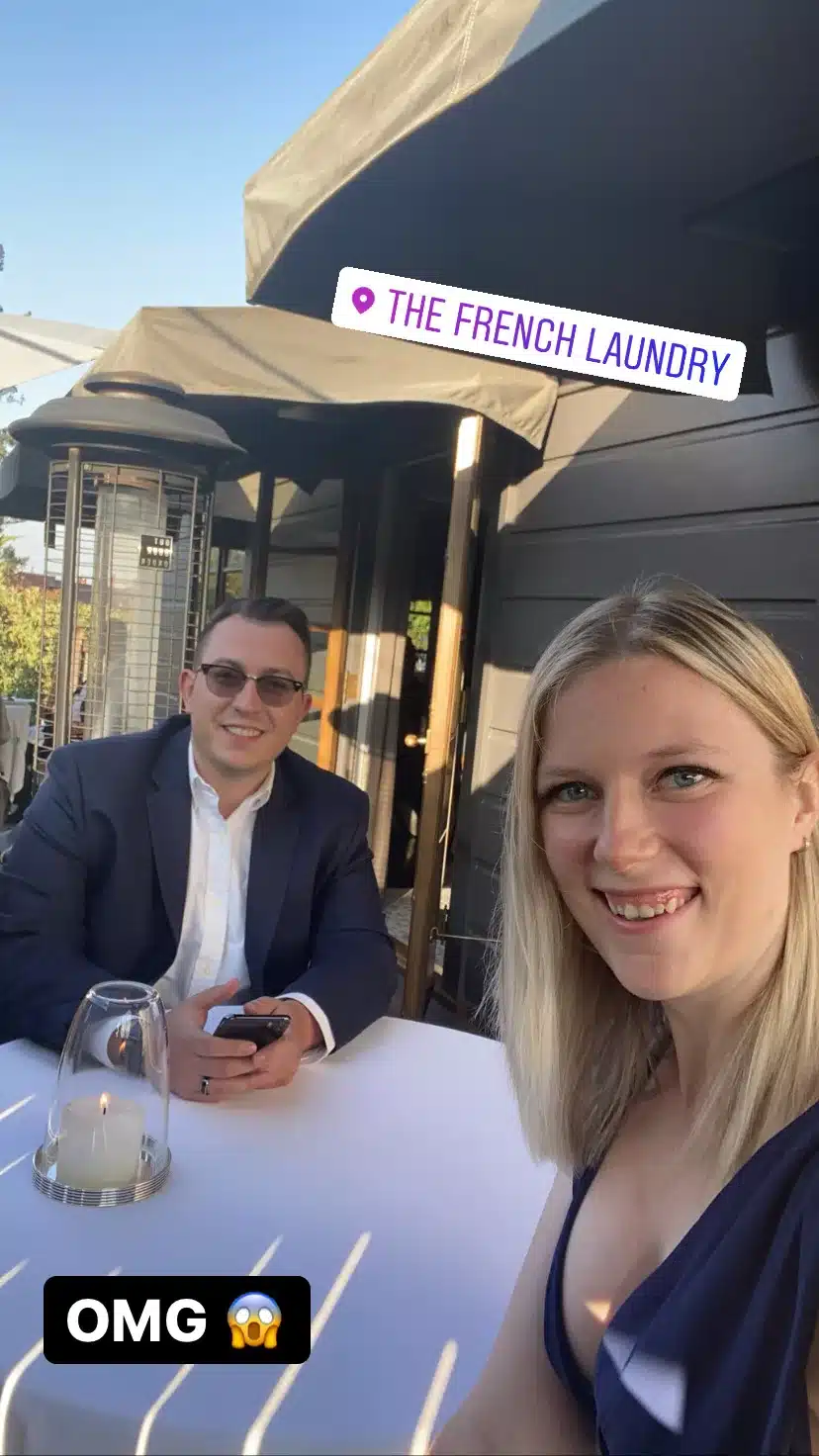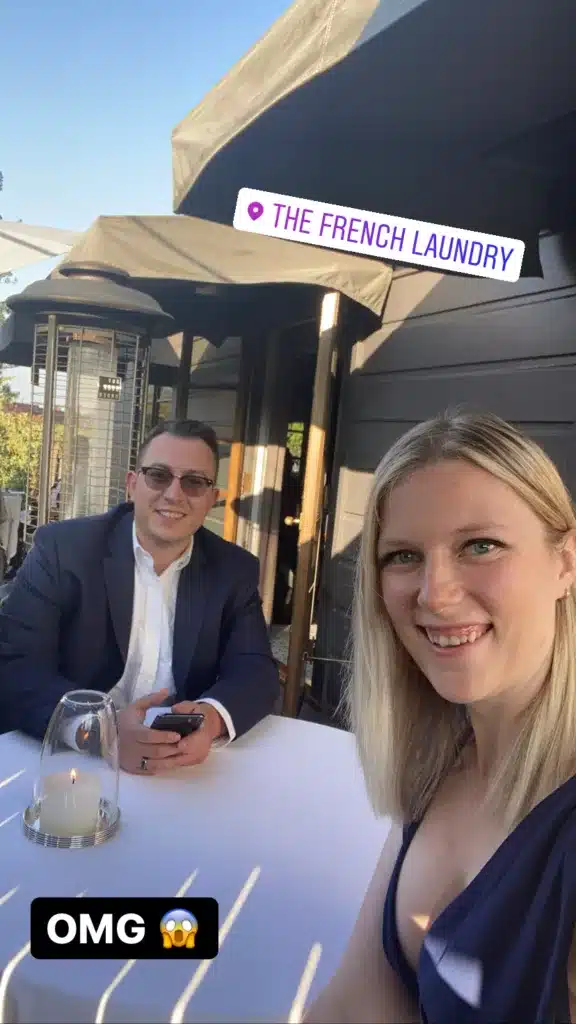 We also spent Chase Ultimate Rewards to eat at the French Laundry! At the time Chase was allowing you to redeem at 1.5 cents per point in the portal. We used 64,650 points – the cash price would have been $969.75! We used the sign up bonus from the Chase Ink Business Unlimited (75,000 at the time).
The first hotel we stayed at was Alila Napa Valley for 1 night. We booked for 30,000 points, and if we had paid in cash the room would have cost more than $1,000. Now I would never pay that price, but I was happy to spend the points to stay at a luxury property I otherwise would not have been able to. We absolutely loved this hotel and would not hesitate to stay again.
We then moved to Hotel Kabuki in San Francisco for one night for 20,000 points. Cash price would have been about $350. We loved this hotel and felt the location was quite convenient to everywhere we wanted to go.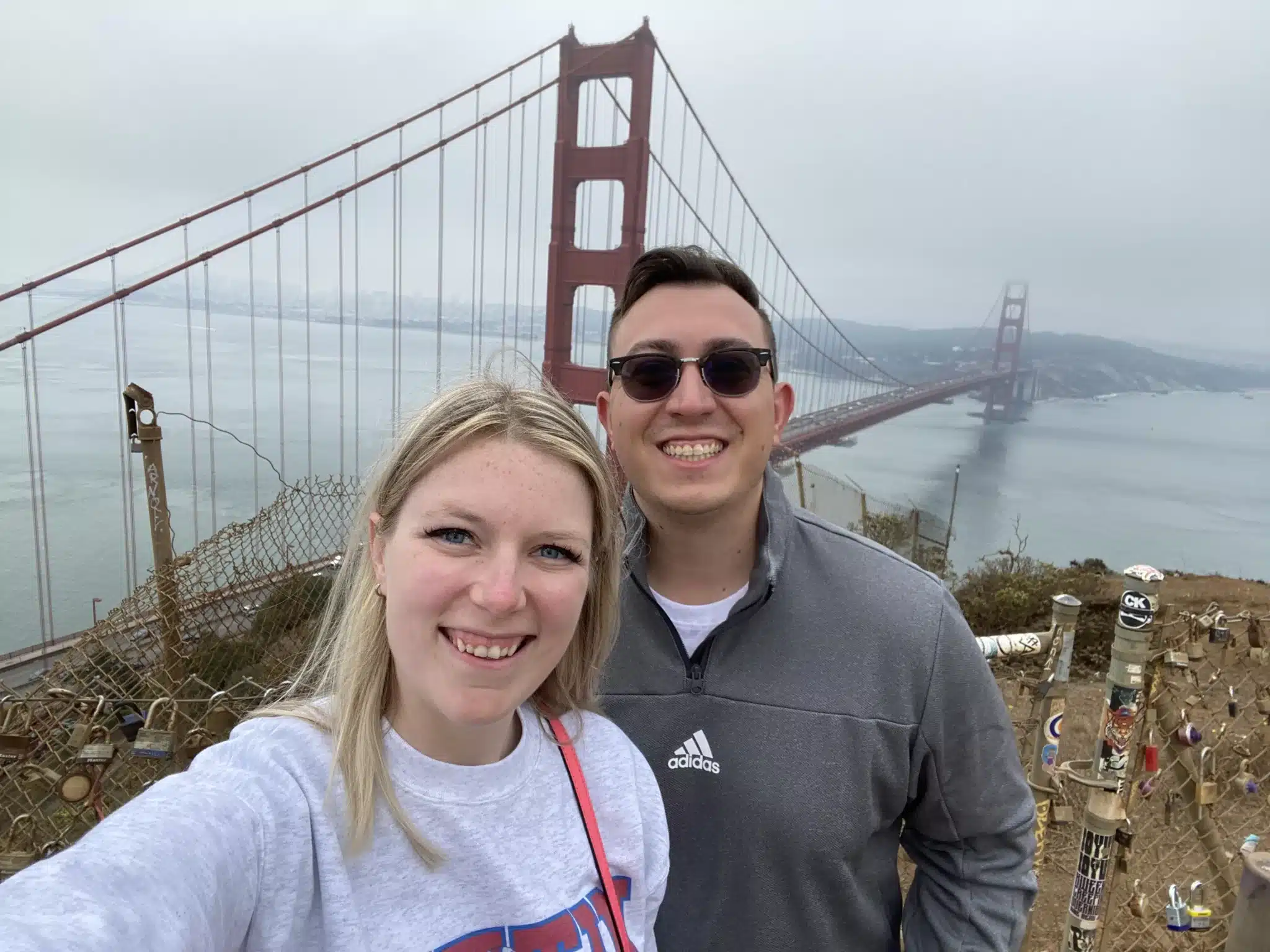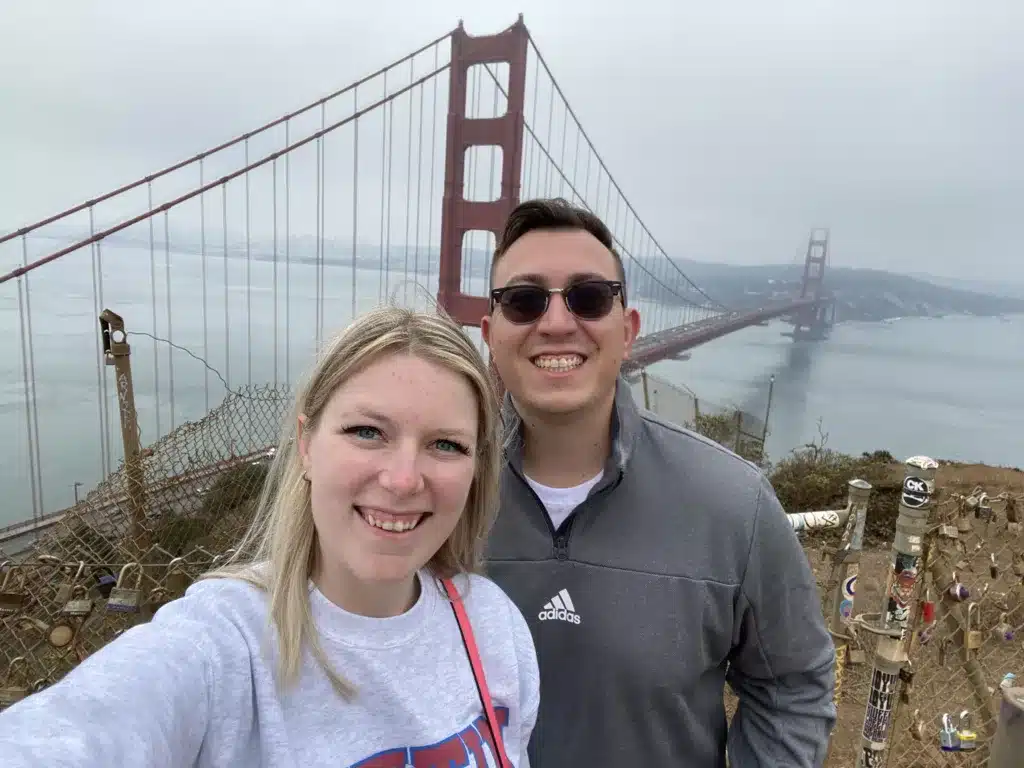 Hotel Hyatt Carmel Highlands was next for 30,000 points, which was listed for almost $1,000 for the night. This hotel was somewhat dated, but still beautiful. The staff was friendly and attentive, but the best part was the beautiful ocean view from our room!
We stayed at a few Airbnb's moving down the PCH and then in Los Angeles, until we got to Disneyland. We spent 2 nights at Hyatt Place Anaheim for Disneyland at 24,000 points total. Cash price would have been about $600. I can not say enough about how wonderful the staff were at this hotel. We told them we were celebrating our wedding anniversary prior to our arrival. When we arrived the GM personally greeted us and arranged a free private ride to the parks with their driving service, in an Escalade! They also had goodies waiting for us when we entered our room.
We stayed at an Airbnb to finish off our trip in San Diego. For Airbnb we did buy gift cards at staples on our Ink Business Cash to earn us 5x points!
In total we spent 27,686 Southwest Rapid Rewards, and 168,650 Chase Ultimate Rewards. The total cash price would have been approximately $4,700! This does not include the fact that we both had TSA pre-check, used airport lounges, and received room upgrades at all of our hotels thanks in part to hotel status and my emailing the hotels prior. We had an absolutely fabulous trip, which would not have been doable for us had we not discovered points and miles!
Cards Kelsey used for her trip
Round trip tickets on Southwest: 27,686 Rapid Rewards Points + Companion Pass
Dinner at the French Laundry: 64,650 Chase Ultimate Rewards
5 Nights at Hyatt Hotels: 104,000 Chase Ultimate Rewards
If you are interested in your miles and points success story being shared on our Instagram or blog, please submit your email address below.