Whether you are new to travel hacking or have opened a few cards already, here are some things to keep in mind!
Dos of Travel Hacking
Pay off your credit card bills in full every month
In full, every month. This is the most important rule of travel hacking. The benefits of travel hacking are negated if you are paying interest, going into debt, and lowering your credit score. Set up automatic payments as soon as you get your card so that you can be sure not to miss any payments.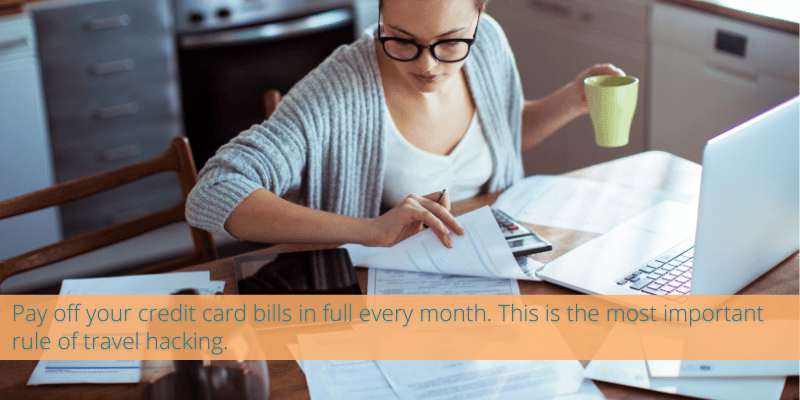 Use organizational sites to track cards and points
While spreadsheets also work, these days there are apps to help you keep track of your credit cards and your points and miles accounts.
We recommend the free app Travel Freely for keeping track of your credit cards. Travel Freely enables you to track yours and your partners' personal and business card accounts. You input when you open a new card and you will receive email reminders of bonus deadlines and annual fee due dates. Travel Freely also keeps track of your 5/24 status.
AwardWallet allows you to track all your miles and points accounts to ensure that you don't let your points expire. There is a free version as well as a paid version. It does take some time to sync up all your accounts.
Consider Chase cards first
If you haven't heard of the 5/24 rule, this is the well known Chase policy that they will not approve you for any more cards if you have opened 5 personal cards (from any issuers) in the past 24 months. Be mindful of this rule as you start to open cards and develop a strategy for yourself.
Have a plan for your points
Travel hacking can be overwhelming, especially when you're first getting started. If you have a plan for your points, this can help you strategize what cards you need to open and help you from getting too bogged down in the "rules" and looking for the "best" redemption.
Have fun dreaming about that vacation you're going to take and remember that the best redemption is the one you value most!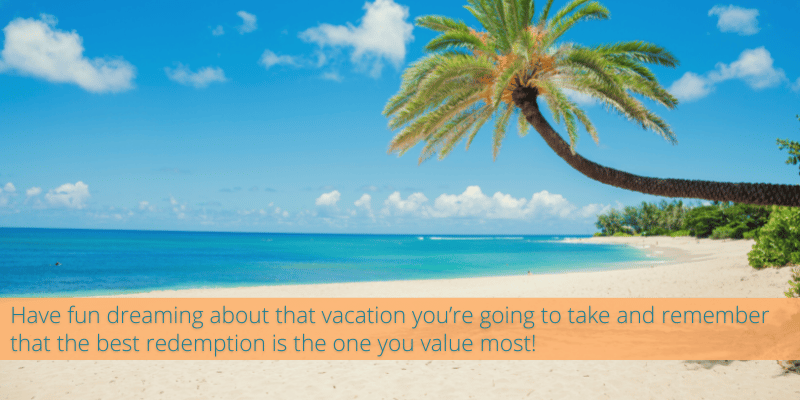 Monitor your credit report
Monitoring your credit report ensures that you are the only one opening cards in your name and helps you understand the impact travel hacking is having on your credit. You can monitor your credit free with Credit Karma.
Despite what most people think, travel hacking can actually help your credit long term. You can read more about how credit scores are calculated here.
If you see your credit keep going down without bouncing back up after a few months, it may be time to assess why it's going down and decide if you want to make any changes.
Take advantage of card benefits
Our favorite cards have annual fees, and these fees pay for perks and benefits. Whether your card comes with Global Entry, a free hotel night, trip delay insurance, extended warranty protection, cell phone protection, primary car rental insurance, Uber credits, etc., make the most of your annual fee!
Knowing what cards offer what benefits helps you know how to charge larger purchases.
Paying for flights? Use a card with trip delay insurance. Renting a car? Use a card with primary rental insurance. Purchasing a new dishwasher? Use a card with extended warranty protection. Paying your cell phone bill? Use a card that offers cell phone insurance.
Refer cards with referral bonuses
A lot of credit cards will give you bonus points if you refer someone and they are approved for the card. So if your friend or partner is opening a card, share your referral link with them!
Ask for a retention bonus after 12 months
If you are considering keeping a card open, call or message customer service and see if they will offer you a retention bonus. Tell them you are considering closing the card and why, and ask them if they have any retention offers on your account.
Retention offers are incentives banks offer to get you to keep your account open. Sometimes they will offer a statement credit, bonus points, or a waived fee.
Not sure what to say? Sign up below to get an easy script to reference next time you call to ask for a retention offer.
You'll want to wait until after your annual fee posts since retention offers may not be available on your account before that. Remember that you have 30 days after your annual fee posts to cancel the card and get the fee refunded.
Consider downgrading instead of canceling
Canceling cards can have a negative impact on your credit score. It reduces your available credit, and shortens the length of your credit history. If you downgrade to a lower or no annual fee card in the same family, you will keep your card number and your credit history on that card will stay alive.
Note that you will not receive any bonuses on your new card and you may not be eligible for any future bonuses on the card you downgrade to depending on the terms and conditions.
Don'ts of Travel Hacking
Miss your bonus deadline
This goes without saying. If you miss your bonus deadline you will not receive any bonus points! Set up reminders in your phone and use Travel Freely to track your cards and get reminders of your bonus deadlines.
Avoid cards just because they have an annual fee
Cards with annual fees come with bigger bonuses and with lots of benefits. A lot of our favorite cards have an annual fee under $100.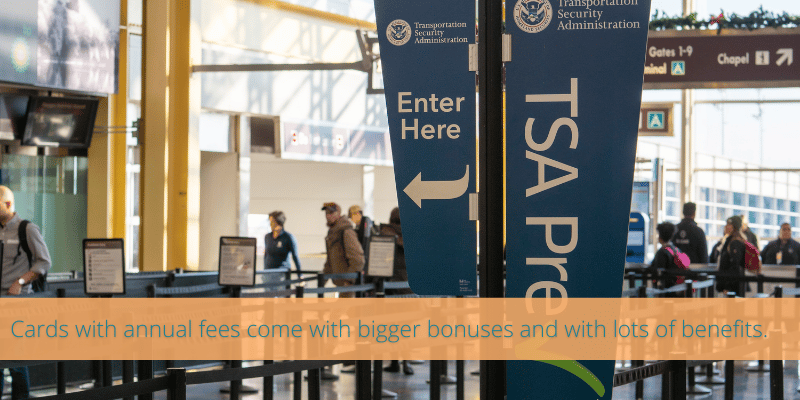 Welcome bonuses definitely make the first year's annual fee worthwhile. After that, you can assess whether it's worth keeping the card. If a card has benefits you will use, they often outweigh the annual fee on the card, even after the first year.
Add an authorized user that's going to travel hack
The problem with adding authorized users (AU) is that AU cards count towards your 5/24. If you want your partner to be able to use your card to help you achieve your bonus, add the card to your partner's mobile pay app.
If you make this mistake, it is possible to get an AU card removed from your credit report to get back under 5/24. You need to close the AU card and contact the issuing bank and/or credit bureaus and request that the card be removed.
Wait until you're at 5/24 to open a business card
Business cards do not count towards your 5/24, but you will not be able to open a Chase business card while you are at 5/24. So start opening business cards early on in your travel hacking.
Business cards are an important part of a travel hacking strategy since, aside from the initial hard pull, most don't affect your credit report (as long as you're paying them off) and they offer more bonus opportunities.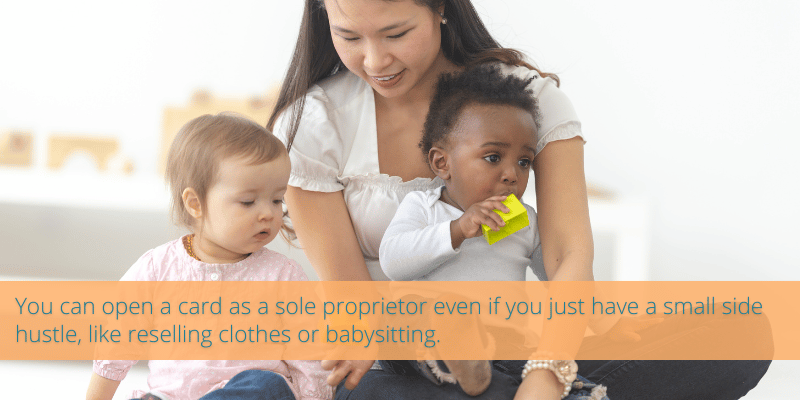 You can open a business card as a sole proprietor even if you just have a small side hustle, like reselling clothes or babysitting. And if you can meet the minimum spends there are some pretty great Chase business cards (the Ink Business Unlimited and Ink Business Cash both currently have 75,000 point bonuses and no annual fee).
Let your points expire
Use an app like AwardWallet to track your points and expiration dates. The more accounts you have, the harder it is to keep track, and hotels and airlines don't always make it easy to tell when your points are expiring. AwardWallet covers 680 loyalty programs! It can be a bit cumbersome to set up if you have a lot of accounts, but if you've ever had a stash of points expire, you know it's worth a bit of time to track.
Open cards for points you won't use
Points are great. We love points. But if you start by opening cards for points you won't use, those cards will take up 5/24 slots that you may want later. Plus, you may end up paying annual fees to keep your points active or risk them expiring.
Transfer points without confirming flight/hotel availability
When you transfer flexible points to an airline or hotel partner it is irreversible! Be certain that there is flight or hotel availability before transferring. Many transfers are instant, so you can call to confirm availability and transfer the points while on the phone. If not, many airlines will often hold your reservation for a few days while you wait for points to transfer.
Cancel your card before securing your points
If you have hotel or airline points from a credit card, those will not be affected if you cancel that airline or hotel card.
If you cancel a card with flexible rewards (Chase Ultimate Rewards, Capital One Rewards, Citi ThankYou rewards, Amex rewards) that still has points in it you may lose all the points in that account. Typically, if you have another reward earning card in the same family your points are safe, though you may need to combine the points.
If not, consider:
downgrading to a no fee card to keep your points alive,
opening another card in the same card family,
cashing out the remaining points,
transferring the points to a transfer partner (that you know you'll be able to use), or
transferring the points to someone else if allowed by the issuer (Capital One allows you to transfer to anyone, Chase allows you to transfer to another household member, and Amex does not allow transfers).
If in doubt about whether your points are safe, call the card issuer to confirm.
Cancel your card before the 12 month mark
Credit card issuers do not like people to open cards just for the bonus. If you cancel before the 12 month mark you risk the bank clawing back your points or restricting you from opening cards down the road.
Want to learn more?
If you are new to travel hacking, Travel Hacking 101 is the place to start. You can find the articles below and more resources to help you on your way to free travel.