Your brand new card has arrived (finally!) and now you need to start working towards your minimum spend so that you can hit your bonus!
Getting approved and receiving your shiny new card is exciting, but sometimes meeting the minimum spend requirement can be stressful.
The minimum spend is the amount you are required to put on a new card in a given time frame (typically 3-6 months) in order to get the sign up bonus. You do NOT want to lose out on a sign up bonus by missing the minimum spend!
While it's fun to dream about how you'll use your points, before you even apply for a card you need to be confident that you'll be able to meet your minimum spending requirement. Here's some tips and ideas to help you earn those sign up bonuses!
Tips for meeting a minimum spend requirement
Keep reading for 15 ideas to help you meet your minimum spend requirement. But first, here are some general tips about when to open cards and some simple strategies to help you meet minimum spend requirements.
Leverage your spend, don't spend more!
Travel hacking only pays off if you aren't increasing your overall spending to earn sign up bonuses. If you are purchasing items you wouldn't have otherwise purchased just to earn the sign up bonus, take some time to think about how you can better leverage your normal spend.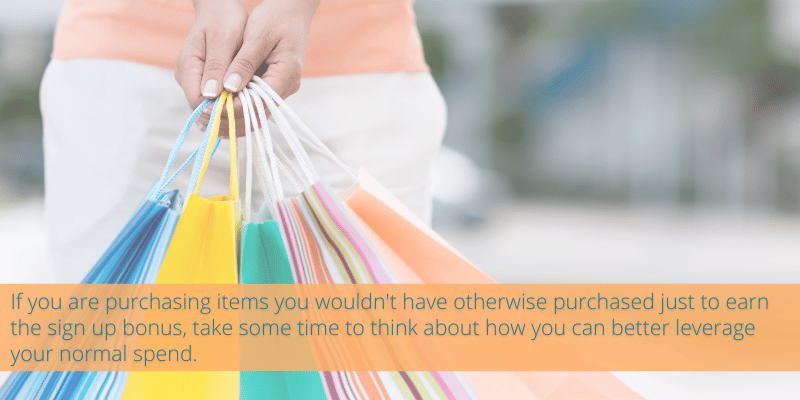 Open new cards when you know you have a large expense coming up
While many of life's expenses are unexpected, there are a lot of big expenses that come at the same time every year. Things like insurance, taxes, and tuition payments are fairly predictable.
Other large expenses are not predictable, but they are planned for. You may plan for months or years before buying a new car, renovating the basement or painting the house.
Even when the unpredictable happens, the bill often doesn't have to be paid immediately. A hospital bill may take weeks to arrive, and even longer before it's actually due.
All of these expenses provide great opportunities to open new cards to earn sign up bonuses. They are usually large amounts, and sometimes can even be used to earn more than one sign up bonus.
If you do have an unexpected large expense that must be paid as soon as possible, that doesn't mean that you won't be able to put it to use. Some issuers will allow you to have the card number as soon as you are approved, and others will expedite the card upon request.
Be willing to pay some fees
Paying credit card fees, which are typically 2-3% or the charged amount, is not worth it on an ongoing basis. Most cards earn 1-2 points per dollar spent, so a high credit card fee will negate the points earned.
However, if you are trying to earn a sign up bonus, and your regular spend won't get you there, it may be worth it to pay a fee. For example, if you need to spend $2,000 more dollars to hit your minimum spend requirement, paying $60 (3%) in fees is definitely worth the hundreds of dollars in free travel your sign up bonus will get you.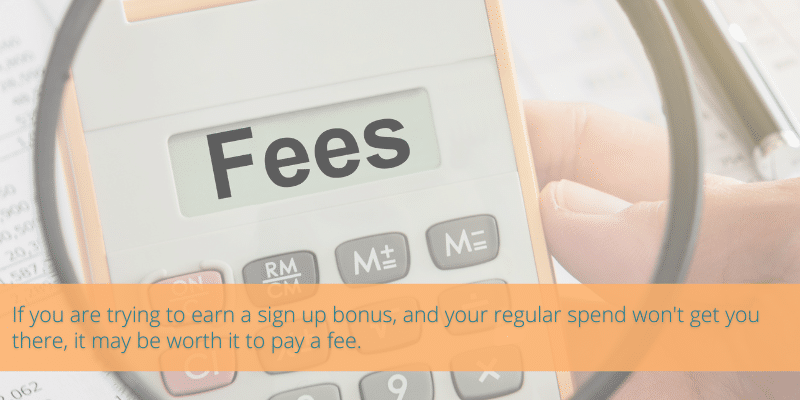 Prepay expenses
We don't want travel hacking to lead you to spend more money. However, when you prepay expenses you are paying money now that you were going to have to pay later. This is a simple way to help meet a minimum spend requirement without being saddled with extra fees. We have some ideas below for expenses you can prepay.
Recruit your partner
The easiest way for your partner to help you meet your minimum spend requirement is probably to add them as an authorized user and have them put all their spending on that card as well. However, since authorized user cards count towards one's 5/24, we typically don't recommend adding your partner as an authorized user.
Instead of making your partner an authorized user, you can add your card information into your partner's mobile pay app or purchase gift cards with your new card for your partner to use. I've also heard of people telling the issuer they have a damaged card. The bank will send a replacement card sent with the same number, which they give to their partner to use.
15 ways to meet a minimum spend requirement
If you are struggling to meet a minimum spend, or thinking about opening a card with a higher spend than you think you can meet, here are some 15 ideas to help you hit that bonus without increasing your overall spending.
Some of these ideas mean increasing your current spending (and thereby decreasing spending in subsequent months) by prepaying expenses or buying gift cards. If you do this, you must still be able to pay off the credit card balance in full and on time. If you aren't able to pay off a high minimum spend, then you should be choosing a different card.
Move all your everyday spending to your new card
This is one of the simplest ways to meet a sign up bonus. Simply put all your everyday charges on your new card. Add your card info to your spouse's mobile pay app so they can also put their charges on the card.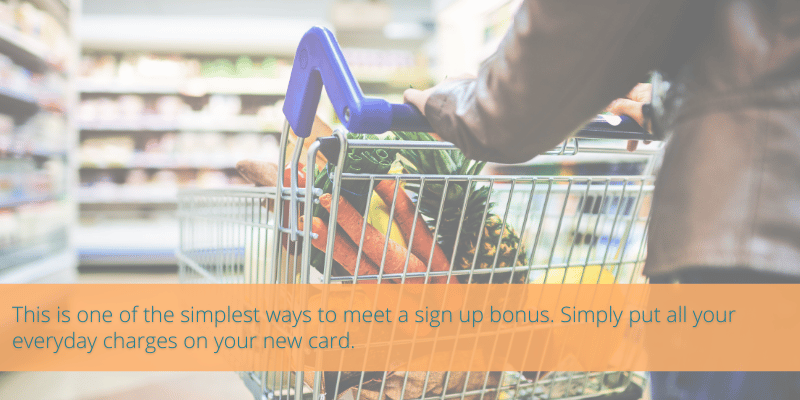 Don't worry that your new card only gets you 1x on groceries while you have another card that will get you 3x. Every dollar put on your new card is a dollar closer to your bonus, and this is especially true if the minimum spend requirement is higher than your typical spend.
Pay your insurance
We pay our insurance annually, which means that every June we know that we will have a good chunk of spend. If you pay your insurance annually, this is an ideal time to apply for a new card.
If you typically pay your insurance monthly, you may be able to prepay several months of your insurance at one time. While this will increase your spending right now, it will decrease your spending in subsequent months.
Buy store gift cards for places you regularly visit
You can buy gift cards to pretty much anywhere these days. Stock up on gift cards for places you regularly shop or visit and you know you'll use later.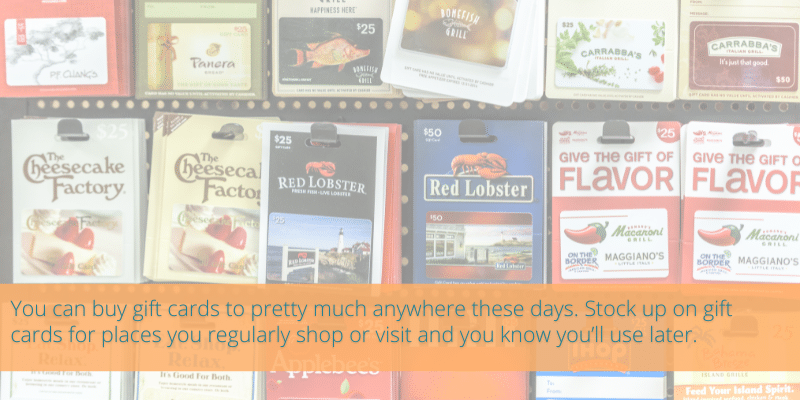 Store's love when you buy gift cards and don't use them, so make sure that you only buy gift cards you know you'll use and that you keep track of them!
Amazon gift cards are great since they can be preloaded into your Amazon account so you don't have to keep track of the physical card.
Buy Visa or Mastercard gift cards
Visa and Mastercard gift cards provide more flexibility than store gift cards because you aren't limited to using them at only one place.
That said, Visa and Mastercard gift cards aren't for everyone. These gift cards, which may be used as credit or debit, typically come with an upfront activation fee of $7-8 and there are some nuances to using them (registering them, tracking and depleting the balance, using them as credit vs debit, etc).
It's especially popular to purchase these gift cards with a Chase Ink Business Cash (which gives 5x at office supply stores) at Staples or Office Depot/OfficeMax when they waive or offset the activation fee.
Pay your property tax
This isn't a viable option for everyone since not all counties allow you to pay your property tax with a credit card. But, if you are able to, this makes property tax time a great time to open a new card.
Some counties only allow credit card payments with a fee, typically around 2-3%. While it's not worth paying a high fee on an ongoing basis, it is worth it if it's the only way you'll be able to meet a minimum spend requirement. A $150 credit card fee on a $5,000 property tax bill could get you a bonus worth well over $150!
Many people have success paying their property tax bill through PayPal Bill Pay, which doesn't charge a fee. You'll need to find the "pay bills" option in your PayPal account and search for your local property tax entity to see if this is an option for you. If you want to go this route, do some research beforehand, since there are many quirks to PayPal Bill Pay.
Make a donation to a non-profit
Most organizations accept credit card donations. If you already have organizations you regularly donate to, be sure to move the payments to your new card while you are working towards your sign up bonus. You might even want to prepay several months of donations with your new card.
If you don't currently donate and have room in your budget, this is one area I'd advocate increasing your spend for.
If you can't think of an organization you are interested in helping, think of something you're passionate about and find an organization that is passionate about the same thing! Make a one-time donation or set up a recurring donation to do a little bit to make a difference.
Prepay utilities
If you pay more than your balance on your utility bill, your utility company will typically credit the difference towards your account or may even offer to send you a check for the overpayment. This is a great way to increase your spend towards your sign up bonus without increasing your overall spend.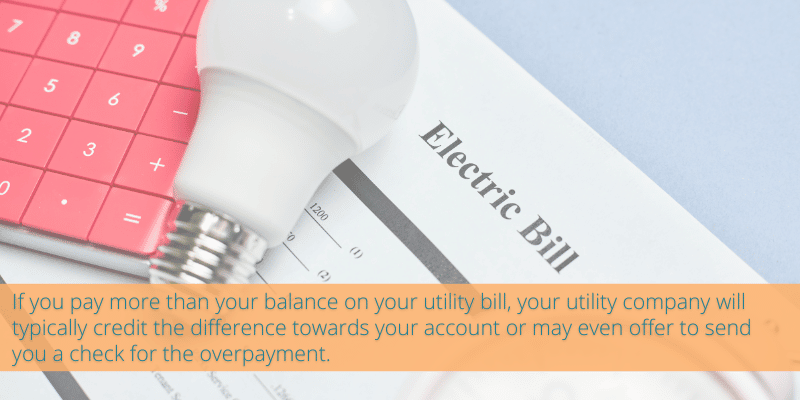 Utility companies have different policies around credit card payments. For us, we can pay our trash and electric bill without paying any fees. Our gas company charges a flat $1.50 for credit card payments and our water district charges a flat $3.95.
I've had success avoiding credit card fees for utilities by finding my utility companies on PayPal Bill Pay and sending credit card payment that way.
Prepay monthly expenses
Are you already paying monthly insurance premiums, kids activities, school tuitions, gym memberships, etc. by credit card? See if you can pay several months ahead to help you hit your minimum spend requirement.
Pay daycare expenses or school tuition
Daycare and tuition are expensive! If you aren't already paying these with a credit card, check with the institution to see what their credit card policy is. Some institutions pass along these fees to the customer, but it might be worth it to hit a bonus. If you prepay for the year, you may even be able to negotiate a discount that offsets any fees.
Pay your federal taxes
Did you know you can pay your federal taxes with your credit card? The IRS has three payment processors that all charge under 2%. You could just put the amount you need to hit your sign up bonus on your credit card, and pay the rest through your bank.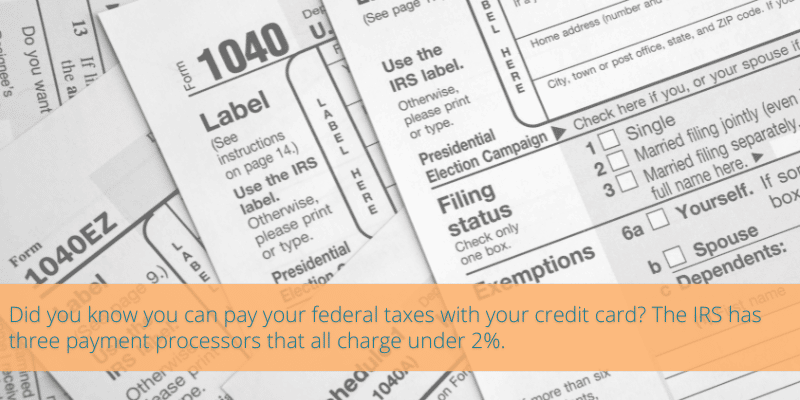 Learn more about the options for paying your taxes with your credit card from Doctor of Credit.
Pay your mortgage with Plastiq
For many people, their mortgage is their largest expense. There are not very many options for paying your mortgage with a credit card since paying debt with debt is generally inadvisable.
Plastiq is a bill pay service that allows you to use a credit card with companies that wouldn't otherwise allow it. You pay Plastiq a fee (2.9%) and then they pay the recipient via ACH, wire transfer, or a check.
While you can pay other expenses with Plastiq, they boast that they are the only service that allows you to pay your mortgage with a credit card. However, you can only use Plastiq to pay your mortgage through MasterCard or Discover.
Because of the high fee, we don't recommend setting up recurring mortgage payments with Plastiq. But for a bonus you won't otherwise be able to hit, it's a great option.
Fund a new bank account
Some banks will allow you to fund a new account with a credit card. Look for a bank that's offering its own sign up bonus so that you can help meet your minimum spend and earn a few hundred extra dollars too – win win!
Doctor of Credit has compiled a list of banks that allow this, as well as which count this as a cash advance. If you go this route, be sure to contact your bank and ask them to set your cash advance limit to $0 to be safe.
Plan around a home project
If you have any home projects coming up, it might be a good time to open a new card. Home projects are expensive and – let's be honest – usually end up costing more than we expect. If you are doing it yourself, use your card to purchase the items directly.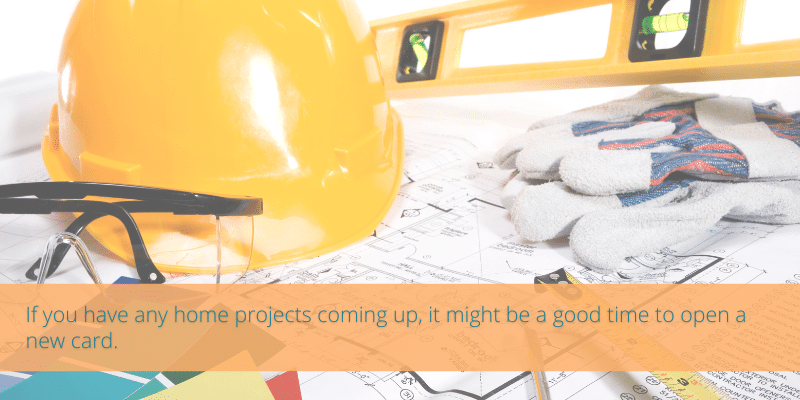 Contractors typically pass credit card fees on to the customer. If it's a big project, you may be able to negotiate the fee down. Some people working with contractors are also able to work with them to make the needed purchases directly from the vendor (with a credit card) and then pay the contractor's bill separately by check.
Ask family if you can pay a bill for them
If you're comfortable with this, you can ask a family member if you can put some of their expenses on your card and have them pay you back.
Pick up the tab on a group outing
Going to dinner or a movie with friends? Put it all on your card and have them pay you back.