Thanks so much to Shenna for sharing your story with us! Shenna and her family stayed for 7 nights in Maui in a two bedroom condo and were able to cover flights, the condo, and most of their rental car with points! Read on for all the details.
Hi! I'm Shenna, and I'm so excited to be sharing my success story! I'm a mom to two girls (ages 15 and 16), and a little boy who is 12. I've loved traveling for as long as I can remember, but the cost of taking a family of five to new places was always hard to manage. We have done a lot of traveling and sightseeing to areas within a day's drive from where we live, but I was dying to take my family to new and faraway places before our kids started to leave home! I started the points and miles game in 2021 because I saw a friend who was absolutely killing it with budget friendly trips using points and miles.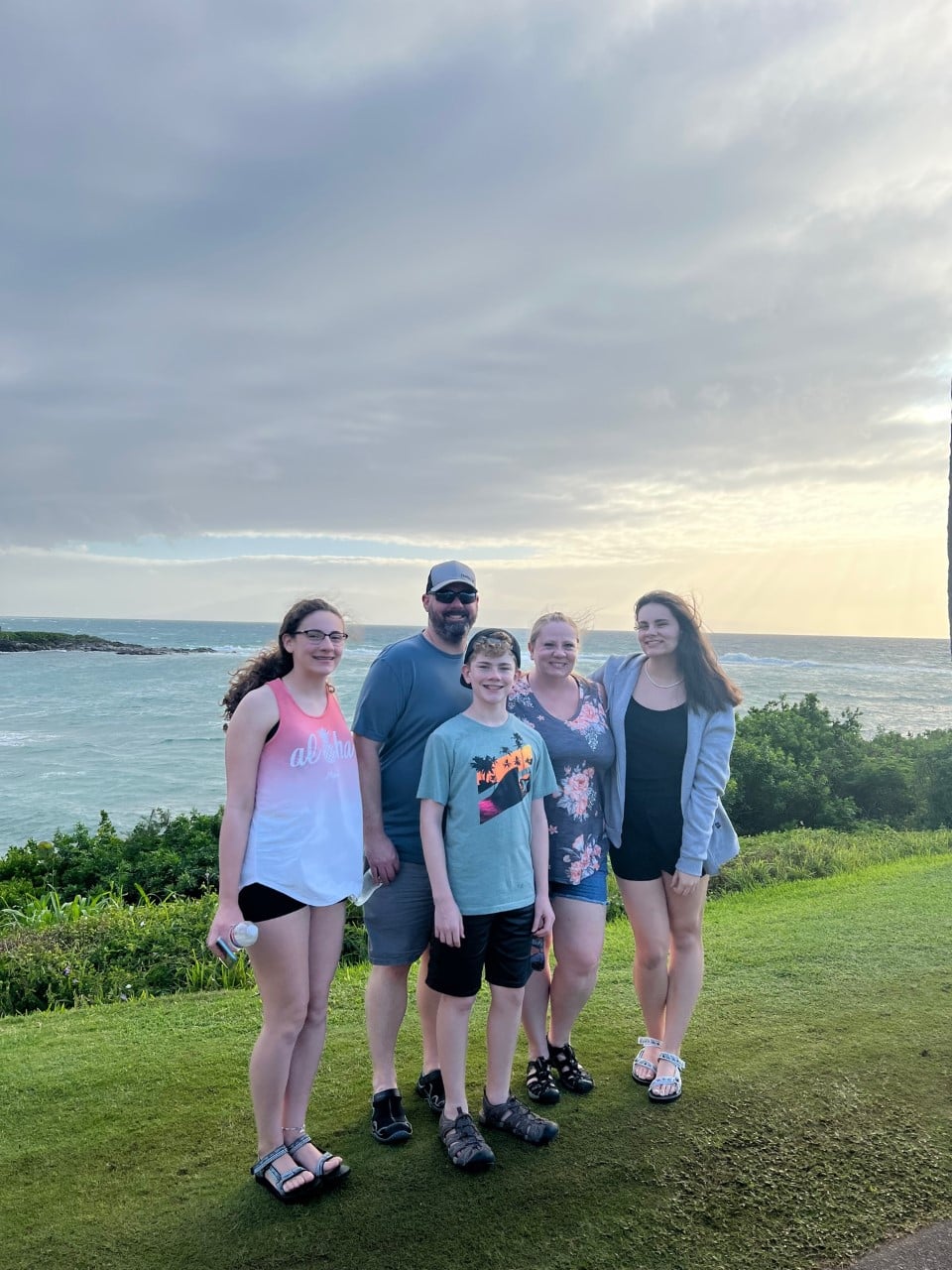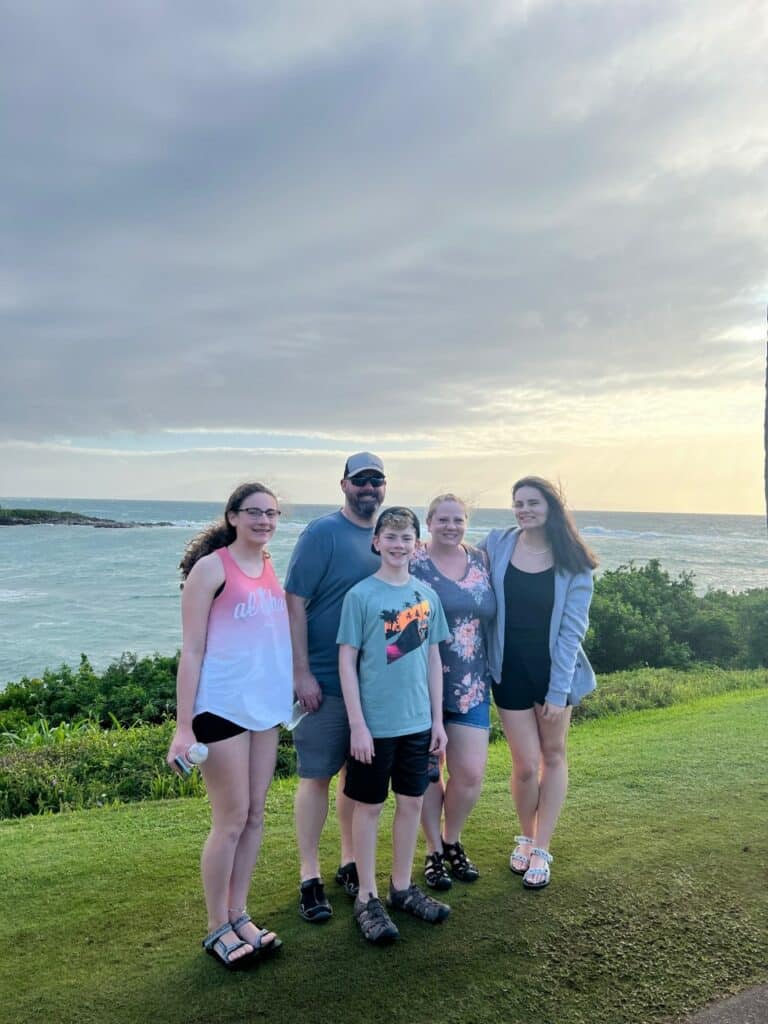 We started by opening a Chase Sapphire Reserve® card in April of 2021. Between my husband and I and two small businesses, we have opened a total of 15 new cards in nearly 2 years. I'm absolutely shocked and amazed with the amount of points we have been able to earn and use for so many different trips!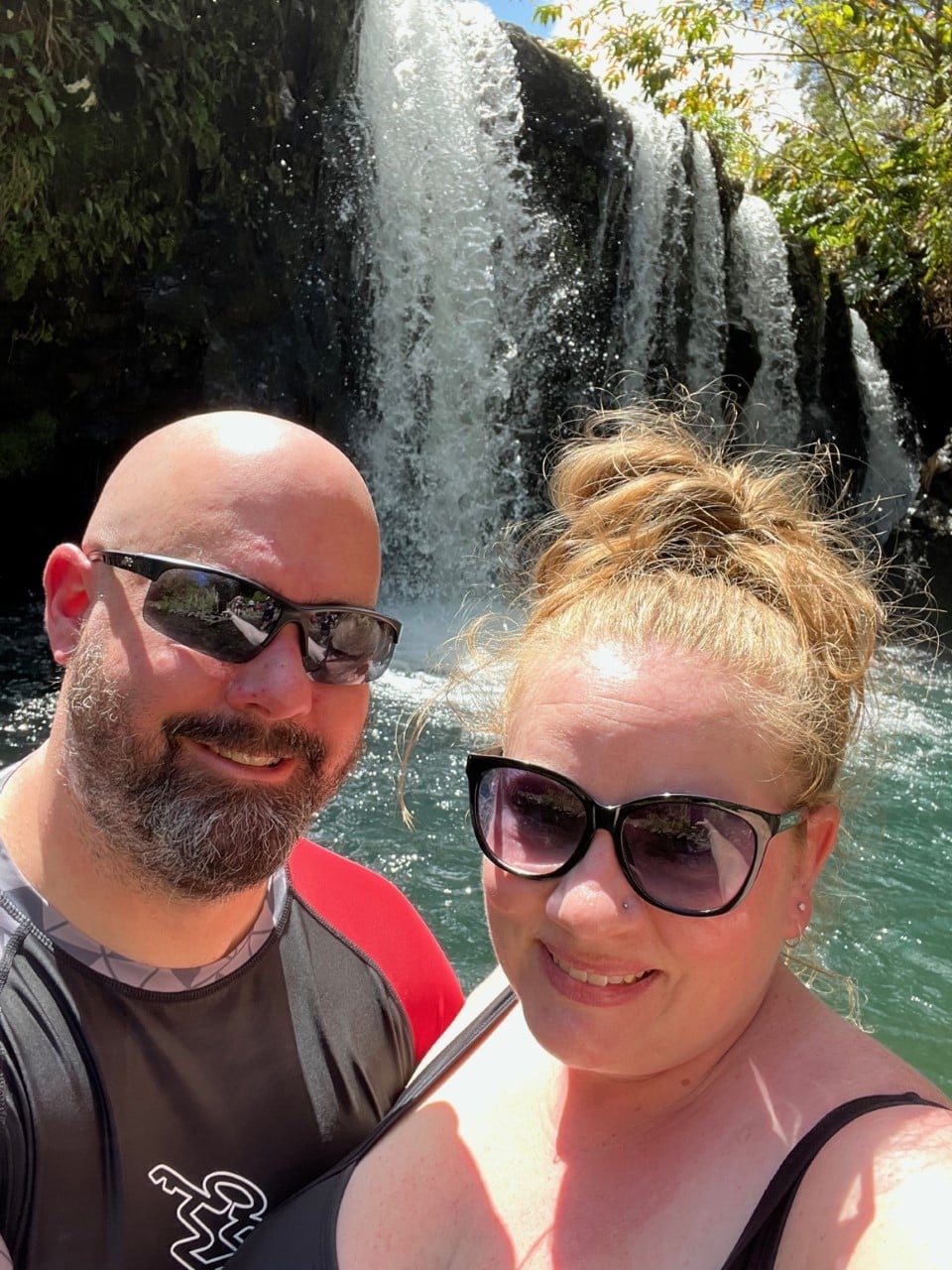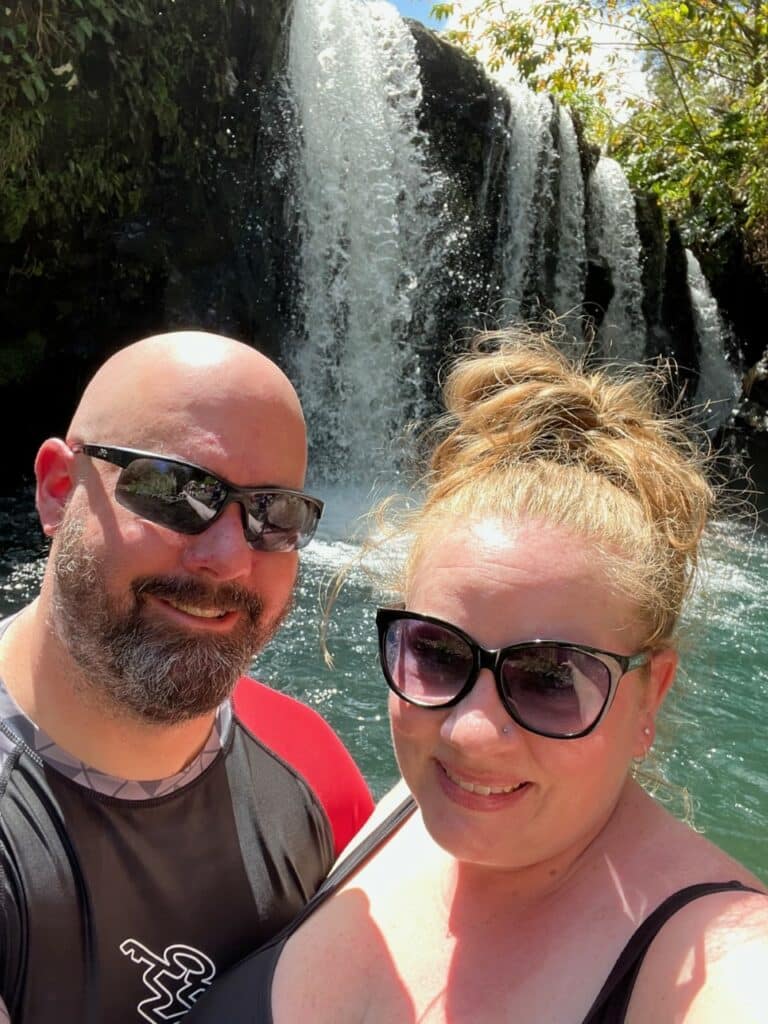 How they booked a two bedroom condo
Our biggest and most recent trip was to Maui earlier this year in March. We stayed in a condo just north of Lahaina. It had two bedrooms, two bathrooms, and the most amazing view of the ocean! We loved having a kitchen to help save on some food costs as well. The cost for seven nights would have been $4311.68, but we used 210,000 Capital One miles from two Capital One Venture X Rewards Credit Card sign up bonuses (transferred to Wyndham and used through Vacasa) to cover the cost of the entire rental. We drove to see the sunrise from the top of Haleakala, went on a whale watching tour, drove the road to Hana and swam in waterfalls, and took the kids out snorkeling a few times.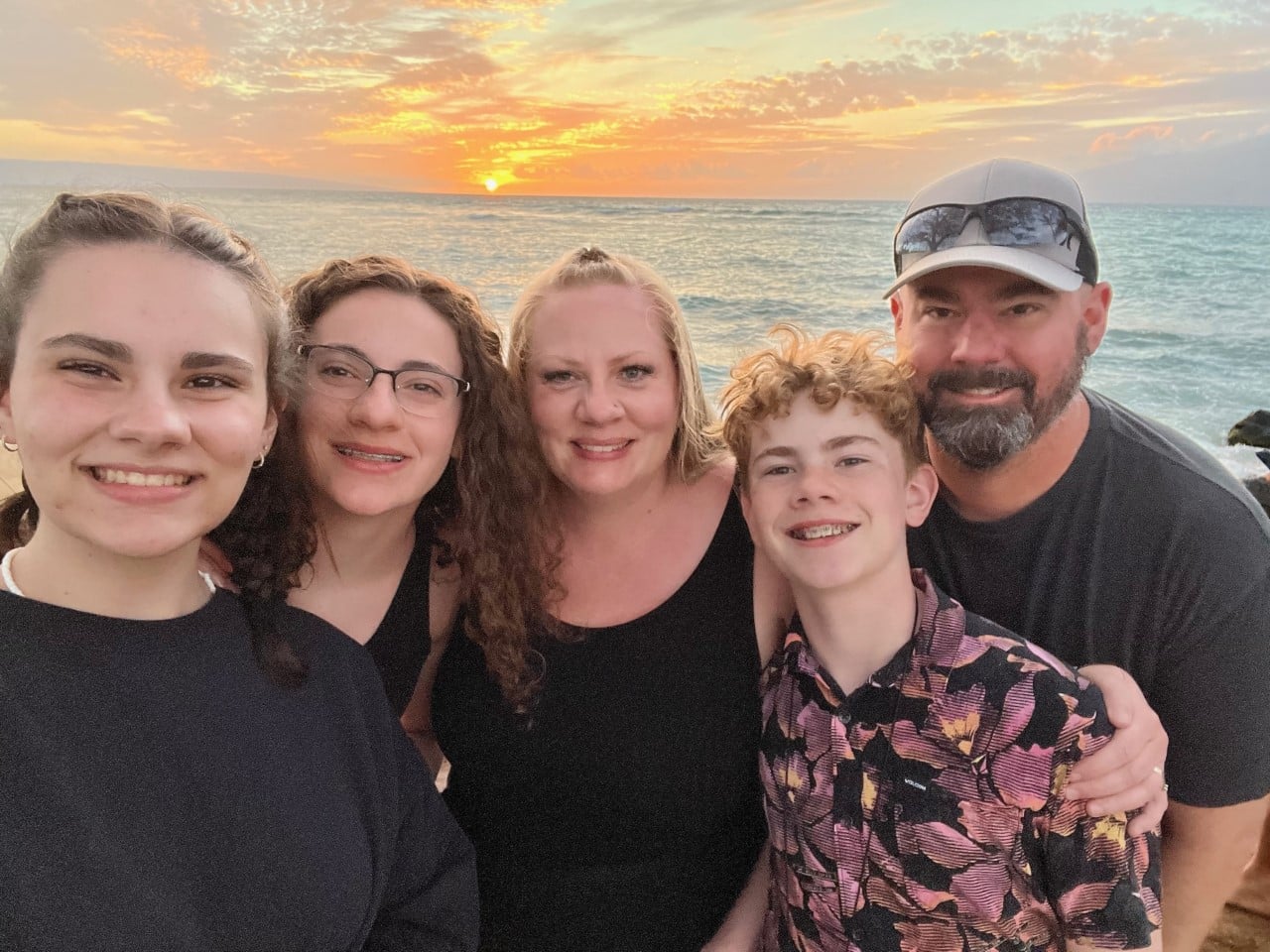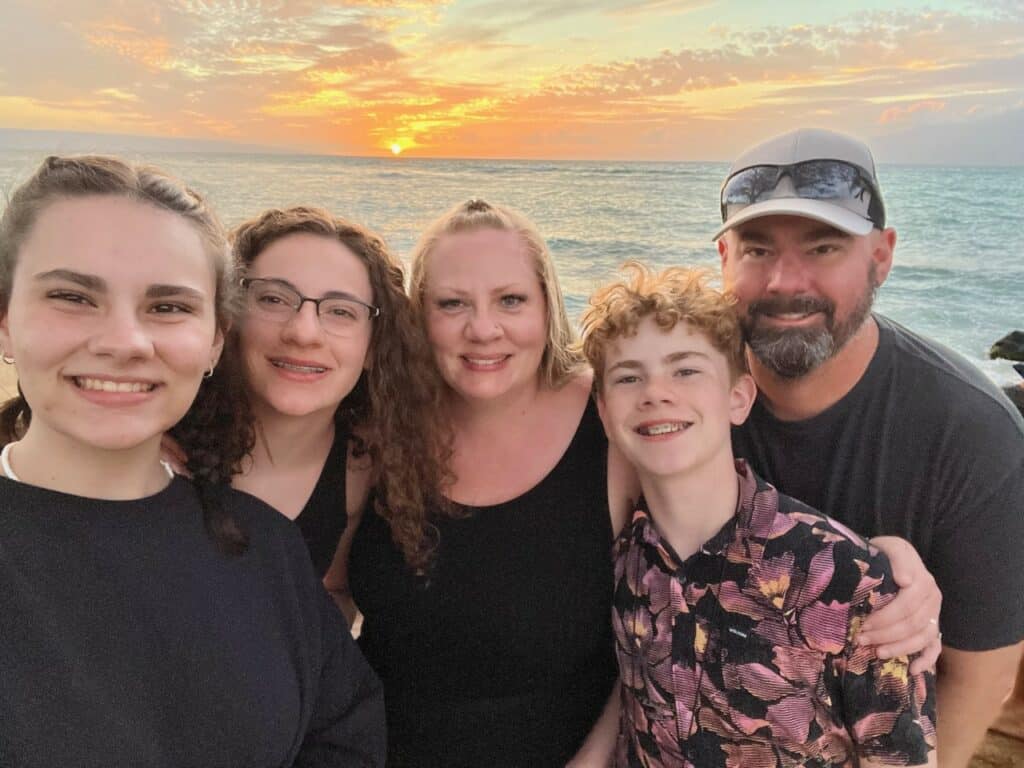 How they saved on a car rental
We rented a car through the Capital One Travel Portal and used the Hertz President's Club status that comes with the car to upgrade to a brand-new Dodge Durango. We loved being able to drive around in a fancy vehicle! The total cost would have been $986 but we ended up only paying $163 out of pocket. I had earned money through Swagbucks–and used money from that and bank bonus sign ups to cover over $800 of it. We also used some of that money to offset the cost of some of the activities we did.
How they saved on flights
We flew from Phoenix to Maui on Hawaiian Airlines and flew home on Southwest Airlines. We used 80,000 Hawaiian Airlines miles earned through the Hawaiian Airlines Business card and transferred 44,000 miles from our American Express® Business Gold Card to cover the cost of the one-way flight from Phoenix. There was a transfer bonus to Hawaiian Airlines at the time of our transfer which helped us stretch our Amex points a little further! The cash cost for the Hawaiian Airlines flights would have been $1,925. We paid $28 in fees and a total of 131,250 points. Our Southwest flights would have been $1,295 for five of us, but we ended up using 54,261 Rapid Reward points, two companion passes, and paid $28 in fees.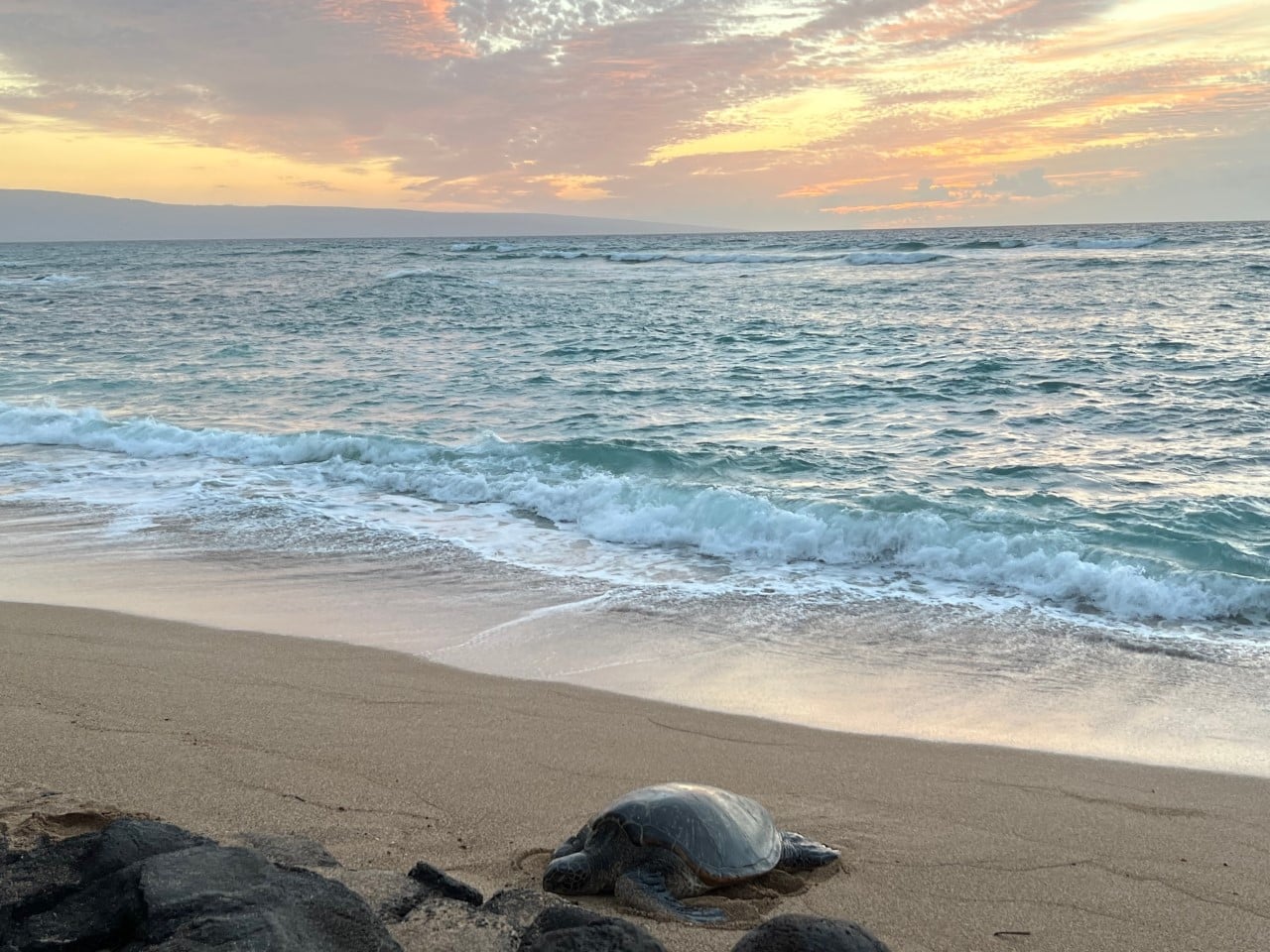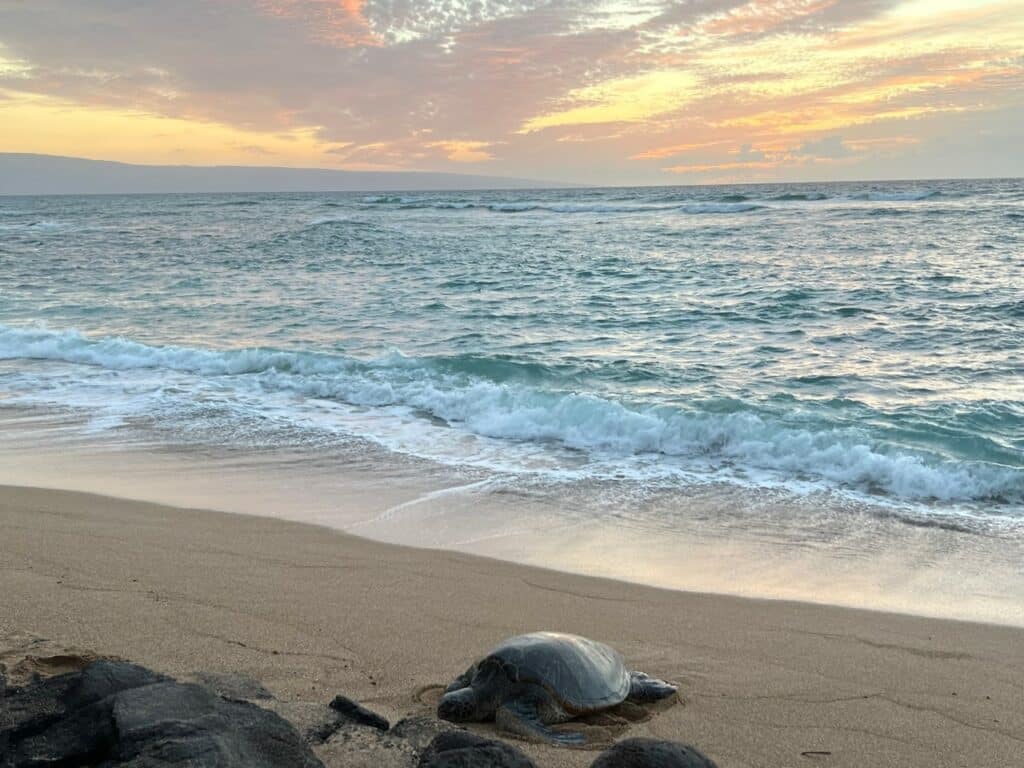 Total Savings
After adding the costs of activities, food, and everything else, we spent a grand total of $2878 out of pocket to take our family of five to Maui for 8 days/7 nights. If we had paid full price for everything, it would have cost $11,500+! Instead we used points plus the money we earned from Swagbucks and bank bonus sign ups and saved ourselves $8654.
Summary of Points Used
Expense
Points Used
Used welcome offers from
5 plane tickets (one way) from Phoenix to Maui
80,000 Hawaiian Airlines miles
44,000 Amex Membership Rewards transferred to Hawaiian Airlines
Hawaiian Airlines Business Card
American Express® Business Gold Card
5 plane tickets (one way) from Maui to Phoenix
54,261 Rapid Rewards points
2 companion passes
Southwest business and personal cards
7 nights in a two-bedroom condo with ocean view
210,000 Venture miles, transferred to Wyndham
Two Capital One Venture X Rewards Cards
Car Rental
Swagbucks + Bank account bonuses, free upgrade from Venture X perks
Swagbucks and bank account bonuses
What's next
We're currently working on a family trip to Gatlinburg, TN to see the Great Smoky Mountains in the fall. We're using American Airlines points to pay for our airfare and are working on finding another home rental through Vacasa using Capital One miles and Citi Thank You Points transferred to Wyndham.
We used the $300 travel credit from my husband's Capital One Venture X card to cover the cost of the rental car. We've also set up a trip for my son and husband to go to Florida to see the Kennedy Space Center. We used Southwest Rapid Rewards for the flights and Hyatt points, transferred from Chase Ultimate Rewards for the hotel. We'll use a $300 travel credit from my Capital One Venture X card to pay for the rental car once it renews.
Using points and miles has forever changed how our family travels, and I'm so grateful to my friend who introduced me to this! We so excited for all of the new places we'll be able to visit and new experiences we'll have thanks to travel hacking.
Some Cards Shenna Used to Book This Trip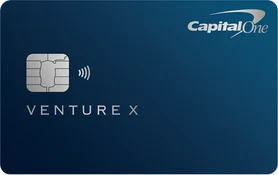 Earn 75,000 bonus miles when you spend $4,000 on purchases in the first 3 months from account opening, equal to $750 in travel
$395 annual fee
$300 annual travel credit when booking through Capital One's portal
10,000 points every year on account anniversary (worth at least $100)
Statement credit for Global Entry or TSA Precheck
Miles can be redeemed to erase any travel purchase. 75,000 miles = $750
Can be transferred to a variety of partners like Jet Blue, Wyndham, Avianca, Turkish Airways and more.
Get our downloadable checklist here so you can max your benefits
$149 annual fee
$75 annual statement credit for Southwest purchases
4 upgraded boardings per year
7500 points per year on your card member anniversary
3x earning on Southwest flights; 2x on local transit, internet, cable, phone services, and select streaming
1,500 Tier Qualifying Points for every $10,000 spent
Check your Companion Pass strategy before applying