In January, we released our brand new course, Unlocking the Power of Points. We were blown away by the response. In the first two weeks, more than 1,000 people signed up for the course! That was our goal for the whole year!
We are so excited for this course and for all the people that we can help travel more for less. If you haven't signed up yet for Unlocking the Power of Points, here are 5 reasons we think you should.
1. It's free!
100% free. We are not selling you anything or trying to upsell anything, this course really is free.
Katie's Travel Tricks earns money when people sign up for credit cards using our affiliate links. We love this because it means the banks pay us to create free resources to help more people travel on miles and points!
We appreciate when you sign up for a card and you use one of our links to apply. This allows us to continue to provide all our content and resources 100% free to you!
2. Everything you need to know is in one place
We have a lot of information on getting started with travel hacking on our website, including a Travel Hacking 101 section. Putting this information – and more – into course format makes it easier to follow. You can see all the topics that are covered in our course before you sign up.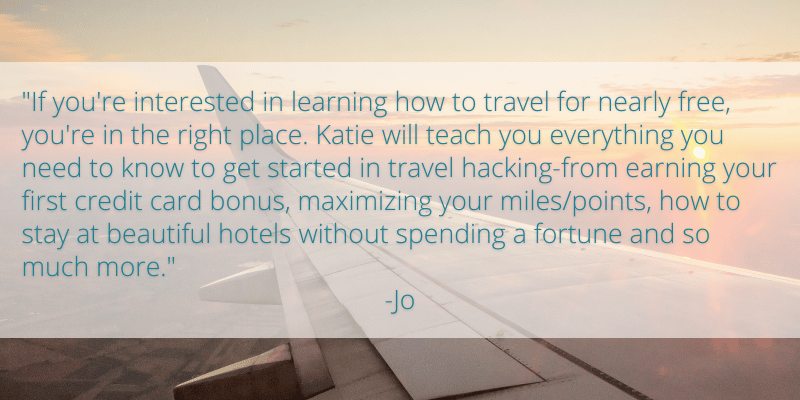 We've also included our most popular downloadable resources in the appendix of the course. This means you'll have no trouble finding – among other things – our transfer partner cheatsheet, retention offer script, or hotel room upgrade when you need it.
3. You'll learn something, no matter where you are in your miles and points journey
We worked hard to make sure this course was beginner friendly, covering the basics and ground rules of travel hacking. However, with more than 70 (!) lectures, there's a pretty good chance you'll learn something, even if you've been at this hobby for awhile.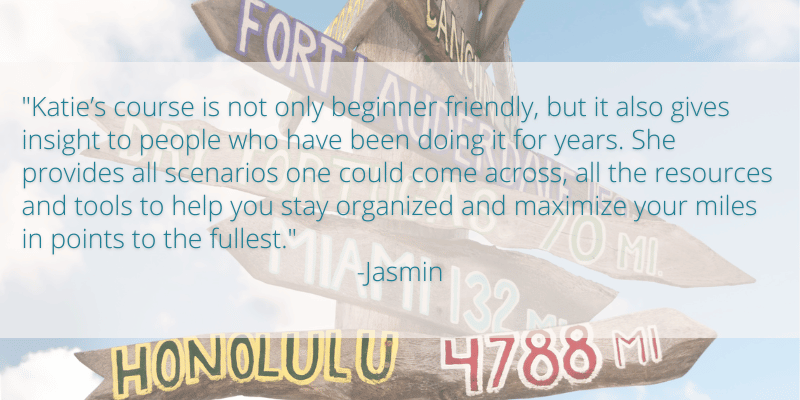 4. Multi-pronged approach includes video, graphics, and text
As homeschool moms, we wanted to hit different learning styles when we created this course. That's why this course includes over 2-1/2 hours of video content, over 60 graphics, and plenty of text. So whether you prefer to skim or read every word, watch videos, or look at informative graphics, we've got you covered!
5. You'll save money on travel
That's why you're here, isn't it? Whether you are new to travel hacking, or have been doing it awhile, this course is loaded with tips and ideas for traveling for (almost) free on points. We even have a whole section on easy strategies for those who are too busy or overwhelmed by complicated redemptions.